Groovement Podcast – Agent J: Close Your Eyes (Dec 2014)
GROOVEMENT – AGENT J: CLOSE YOUR EYES // DEC 2014 by Jamie Groovement Aka Agent J on Mixcloud
Run The Jewels – Close Your Eyes (And Count To Fuck)
Levelz – LVL07
Graphs – Posthuman
Weekend Money – Break Spinal ft Well$ and Kool A.D.
M.O.P. – Broad Daylight ft Busta Rhymes
Joey Bada$$ – No. 99
J-Felix – 101 Reasons
Lee FIelds and the Expressions – Just Can't Win (Marco Polo Remix)
Bacao Rhythm & Steel Band – P.I.M.P.
Verckys et l'Orchestre Vévé – Cheka Sana
Batida – Chat With Mr. Ochieng ft Nelly Ochieng
The Expansions – Aubergine's Escape
El Michels Affair – By The Time I Get To Phoenix ft Lee Fields
Nick Andre and E da Boss – Nobody Knows ft Ryan Greene
Ghostface Killah – Mighty Healthy (DJ Total Eclipse remix)
Axel F – Superman Remix ft Pok, Krondon, Phil The Agony
Voodoo Black – Cassius Clay
DistantStarr – A Little Starr
Bop Alloy – Hottest Christmas on Record
Black Milk – What It's Worth
Sameer Ahmad – F.451
Charles Edison – Trenches
Kinetik – Whole Life Ahead Of Me
Git x 1Mt ft Inspectah Deck & Ransom – Lyrical Warfare
Motivado – Montecarlo
An hour waiting outside in the rain like a teenage fan paid off the other night when Run The Jewels hit Manchester. I've interviewed both El P and Killer Mike before separately, but this was all about getting the vinyl signed. The lead in track to today's podcast is the Zack de la Rocha-featuring Close Your Eyes, in honour of El P's hilarious 'Ladies and gentleman, Zack de la Rocha! before bringing the track to a dead stop and Mike calling him an asshole. The instrumental leads into it solely to justify my purchase of the quadruple LP including instrumentals (albeit at a discount price thanks to Manc hip hop legend Dave Ruf!). I also took the opportunity to pass on meows from my own cat recorded as WAVs for the Meow The Jewels LP, which luckily hasn't been made yet. Look how happy El Producto looks with my contribution!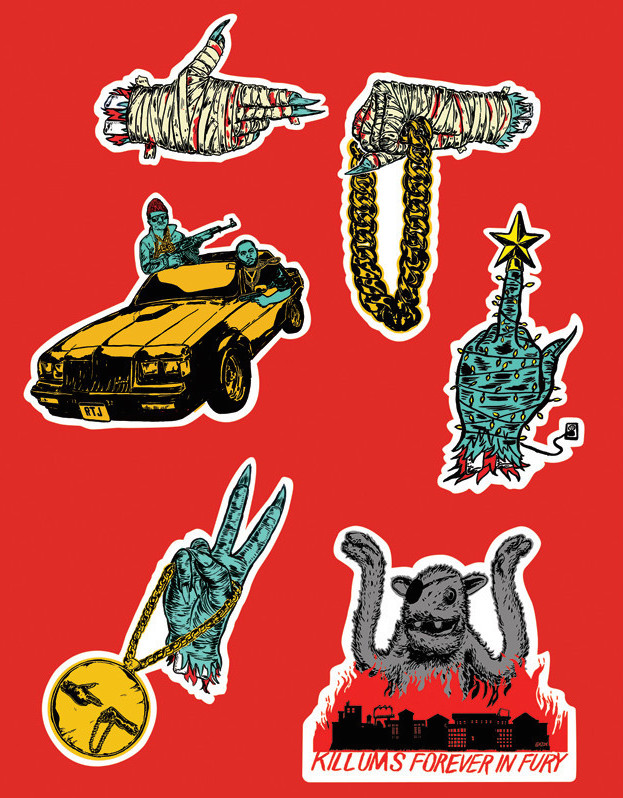 I've been waiting a year exactly for this debut release from Manchester super-group Levelz, and they just dropped the video last week. It will be available as a free download in the new year. They've been getting a lot of love from BBC Radio 1 and 1Xtra, so I'm happy to be able to present the track here too. Correction to podcast: Beat by Biome. Additional production by Metrodome, Skittles, Rich Reason and Zed Bias. Production from Rich Reason and Jonny Dub was for the video.
https://twitter.com/levelzmcr
https://groovement.co.uk/2014/12/manchester-gestalt-levelz-release-first-single-lvl07/
Out this Monday is Graphs' debut EP on Om Unit's Cosmic Bridge label – head over to the Bandcamp and buy everything if you haven't already done so. Check Graphs' older material over at Ground Mass.
http://cosmicbridge.bandcamp.com/album/posthuman-ep

The Weekend Money (aka Ne$$ and Baghdaddy) track is an extended version of one from their Freddie Merkury project http://uk.complex.com/music/2014/02/weekend-money-freddie-merkury and can be downloaded on their Soundcloud.
M.O.P. also ripped up a Manchester stage recently…

Here's one from their new release, Street Certified, featuring Busta.
And another one! Joey Bada$$ and Statik Selektah played at Manchester Academy a couple of weeks back, contributing to a busy month for hip hop in the city (Afrika Bambaataa, featured on last time's episode with the Mighty Mocambos, also played at the Roadhouse). No. 99 is from his debut LP proper, B4.DA.$$, due out in January.
101 Reasons leads J Felix's debut release on Tru Thoughts, and also features a former Label Groovement track, Lady T. Think of a more boom-bappy Dam Funk.
Lee Fields makes two appearances on this episode, first here with the Marco Polo remix of Just Can't WIn, a track which label Truth & Soul opened up to a remix comp won by this version from Benzeena.
The Bacao Rhythm & Steel Band, birthed from Hamburg's Mocambo Records and readying their debut LP for Brooklyn's Truth & Soul, re-released the 45 of P.I.M.P. recently and will be touring the UK in April – look out for a Manchester date at the end of that month.
Batida's second album, logically entitled Dois, is a Lison-melting pot banger and available in a variety of formats from the dons at Soundway Records.
Shouts to keysman Dave Koor from the Gene Dudley Group, who put me on to his crew The Expansions. This is from a nice white 45 which you can grab yourself from Bandcamp on a cinematic funk tip.
El Michels Affair stuck out a 10″ or archive tracks entitled Loose Change last month; this one is their version of By The Time I Get To Phoenix with Lee Field's second appearance this episode. Brief but beautiful. 1000 only, grab it here or here.
Over to E da Boss from Myron and E who gifted me this nifty clear flexi disc he did with Nick Andre. There's a video:
I'm fairly sure those terrible-sounding hi-hats are deliberate on this Total Eclipse (of the X-Ecutioners) remix of Ghost's Mighty Healthy, so don't blame me for those. Proper good remix, though!
The Axel F album from J Rocc and MED came out in November. You can grab the 320s from Juno or head over to iTunes. There is a vinyl edition in existence also.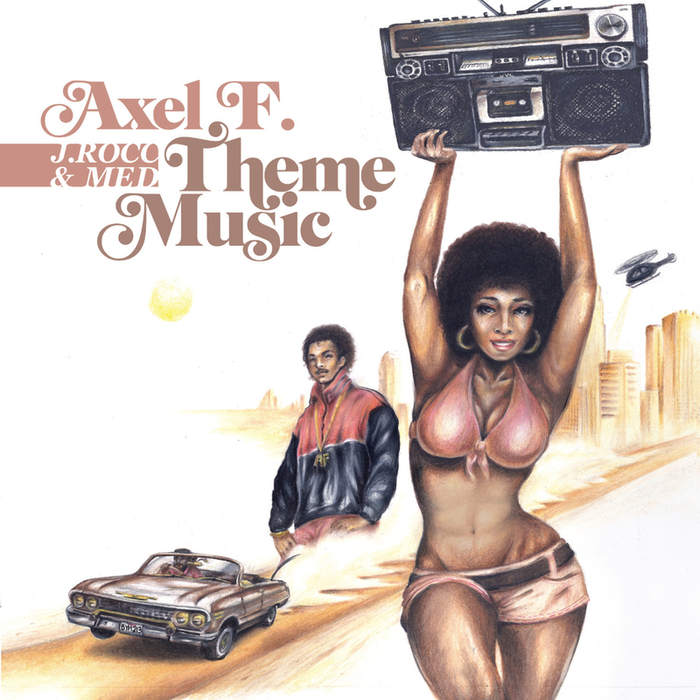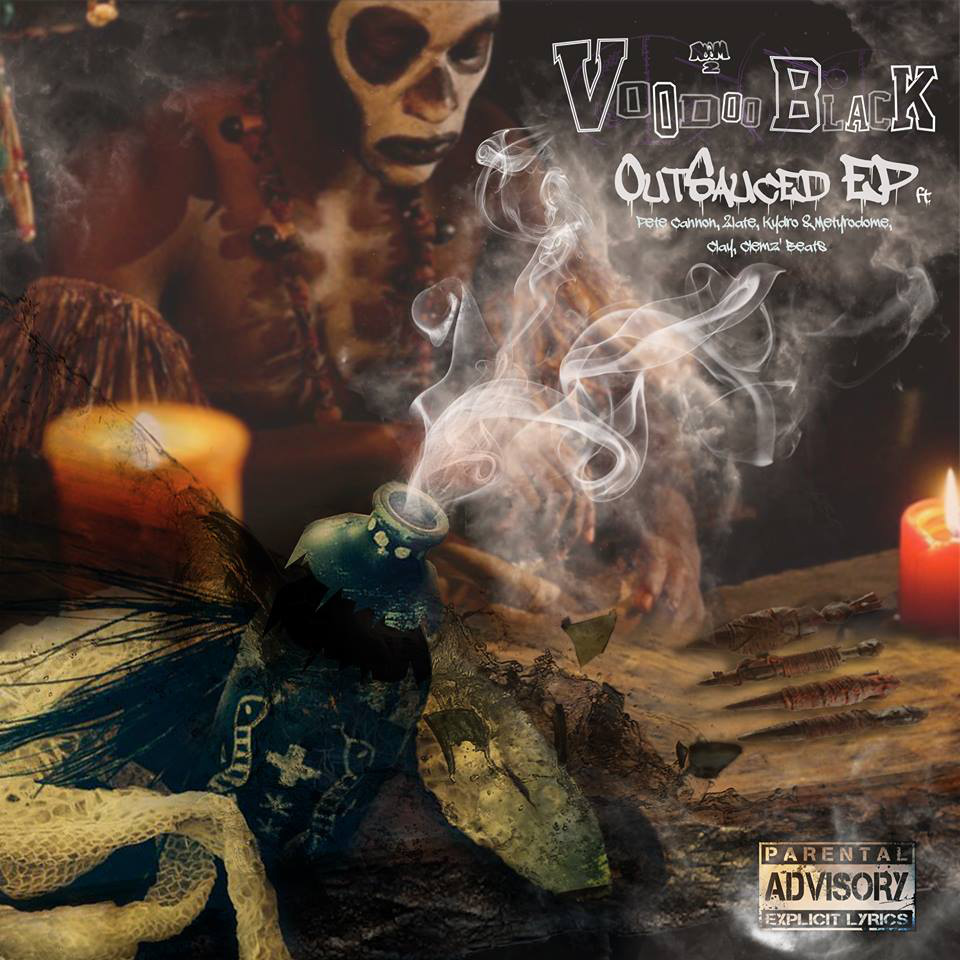 Download Voodoo Black's Outsauced EP below, featuring emcees Ellis Meade, Sparkz and Dubbul O.

Manc label My First Moth have just put out DistantStarr's The Vibe EP, featuring production from Buscrates, Mecca:83 and Hudson Mohawke.
Bop Alloy's Winter Breaks is a free download here and you can stream it below. The duo is made up of Marcus D and Substantial.

October's If There's A Hell Below from Black Milk was a reflective, multi-layered album and What It's Worth was a standout.
Montpellier's Sameer Ahmed crafts some beautiful stuff and only appeared on my radar recently. I recommend his new one, Perdants Magnifiques.

Essex lad Charles Edison's atmospheric productions can be heard in long form on his debut Lightbulbs. Here's a recent interview for Groovement. 

Kinetik's new one is very personal – check the lyrics and buy the track here.
Download Git's track with Inspectah Deck here:

Polishing things off this time around is Santiago, Chile's Motivado with this groovy monster from the free EP Pegamaentos Vol 2. Find it over at Discos Pegaos, which as far as I know is also the label's first vinyl release.
Thanks for listening, catch you next time.