D.R.E.A.M. Ring @ Manchester International Festival
Some dance action going down at MIF, 11 July. Have a read of details below…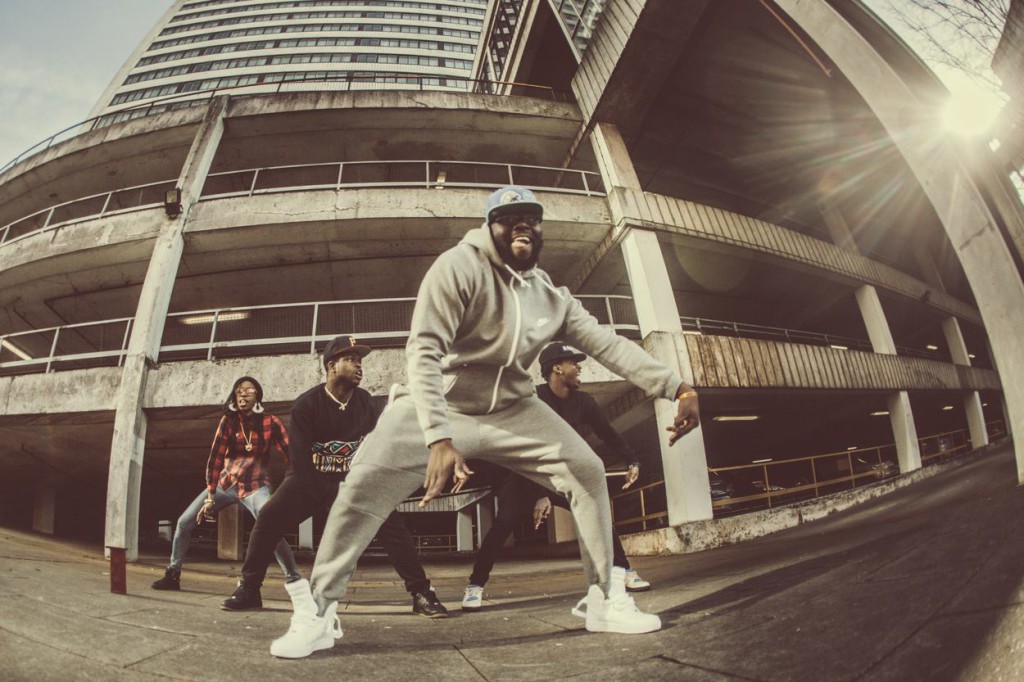 WHAT IS THE D.R.E.A.M. RING?
The D.R.E.A.M. RING (DANCE RULES EVERYTHING AROUND ME) is a dance competition developed by Brooklyn-based Flex dance pioneer Reggie 'Regg Roc' Gray. D.R.E.A.M. RING events honour the culture of the street dance community, encourage artistic and character development and provide dancers with a safe environment to express their artistry.
In July 2015, Regg Roc and his crew of NYC dancers will be hosting their very first UK D.R.E.A.M Ring competition in collaboration with MIF15.
WHEN IS IT TAKING PLACE?
The competition will take place on Saturday 11 July 2015 from 12 – 4pm at Old Granada Studios in Manchester.
WHO CAN COMPETE AT THE D.R.E.A.M. RING EVENT?

We are looking for dancers of all ages from anywhere in the UK (and beyond)! This is an ALL STYLES competition and so will feature dancers from a variety of different street dance styles.
WHAT IS THE COMPETITION FORMAT?
Following the standard D.R.E.A.M. RING competition format used in Brooklyn there will be three different categories as part of the event. Dancers are able to apply for one of the following:
1) Tag teams: Dancers apply individually. On the day of the competition, you will be paired up with a partner (chosen by the judges) and you will compete as a 'tag team' – with each dancer having the opportunity to perform a short solo and then to 'tag' in your partner. Tagging is allowed in many different ways, and the judges will be looking for how creatively you tag! Music for Tag Teams is selected by the DJ.
2) 2 Man: Dancers apply as a pair. During each round the pair of dancers come together to perform a short routine of no more than 30 seconds and then break apart, and each dancer has the opportunity for a solo before tagging in their opponent. Music for the 2 Man is chosen by each pair of dancers.
3) Groups: We will be looking for 2 groups to compete against each other. Each group can have up to 8 members, and can perform choreographed group sequences and individual solos. Music for the groups is selected by the DJ.
JUDGING
The D.R.E.A.M. Ring will be judged by Brooklyn-based Flex dance pioneer Reggie 'Regg Roc' Gray and a team of specially assembled judges, who will be looking for creativity, innovation and storytelling in each routine.
This event is very much about being a part of something new, unique and special. We are excited about the opportunity that this competition offers for dancers to share and learn from each other, and are looking forward to celebrating the first ever D.R.E.A.M. Ring outside of Brooklyn!
PRIZES
There is a prize of £100 for each of the three categories (Tag Team, 2 Man and Group).
There is then an outstanding performance prize, awarded by the judges, of a special invitation to perform at the next D.R.E.A.M. Ring event in Brooklyn. This will include a Manchester to New York return flight*
* Up to the value of £600. This will be provided either as a cash payment or as a flight voucher issued by MIF.
TICKETS
Audience tickets for the D.R.E.A.M. Ring will go on sale in late June. Make sure you check Twitter and Facebook for the on-sale announcement.
HOW TO APPLY
Create a short film (maximum 3 minutes) of you dancing, or send us your showreel. If you are applying as a '2 Man' or a 'Group' then make sure that you are both/all in the video. Please upload the video to YouTube, Vimeo or another film sharing site.
Download and complete our simple application form, which you can download here – www.mif.co.uk/dreamring
Include the web address for your film, and email it to [email protected]
Deadline for all applications is 6pm on Friday 19 June 2015.
Applications received after the deadline will not be accepted.
Further information:
E: [email protected]
T: 0161 817 4500
The D.R.E.A.M. RING is being presented as part of FlexN Manchester – a new commission for MIF15 that will bring together 21 street dancers from New York and Manchester in a unique transatlantic collaboration.
www.mif.co.uk/event/flexn-manchester
www.youtube.com/watch?v=DS4CSnd95cw