Groovement Podcast – Agent J: Scramble (Dec 2014)


Freddie Gibbs & Madlib – Knicks Remix ft Action Bronson, Joey Badass, Ransom
Chairman Maf – You and Me
J Rocc – Fire Dancer
Rene Costy – Scrabble
The Mighty Mocambos with Afrika Bambaataa, Charlie Funk & Deejay Snoop – Hot Stuff
Ghostface Killah – Emergency Procedure ft Pharoahe Monch
De La Soul – The People ft Chuck D
Elaquent – She Hates Me
Son Little – Your Love Will Blow Me Away When My Heart Aches
Wu Tang Clan – Ruckus in B Minor
Your Old Droog – You Know What Time It Is
Gappy Ranks – Sheriff (Murlo remix)
Red Eye Hi Fi – Raise The Alarm ft Fox
Mecca:83 ft Jneiro Jarel and Doc Mastermind – Viberialude
Marcus Intalex – These Days
Dub Phizix and Strategy – Buffalo Charge
Deft – Drawn
Johney & 0h85 – The Show
Thelonious Martin – September
Prodigy & Boogz Boogetz – Queens
Def3 – The Truth ft Shad & Skratch Bastid
Mr Oizo – Bear Biscuit
Colonel Red – The Me
Matthew Larkin Cassell – Heaven
Sweater Beats – Rain Dance
Mecca:83 – Detroit Twilight (feat Emanative & Buscrates)
GROOVEMENT – AGENT J: SCRAMBLE // DEC2014 by Jamie Groovement Aka Agent J on Mixcloud
Probably not the last podcast I'll get done this year but have been itching to get this latest one done and out. Here's a rundown!
Listen on Mixcloud – Subscribe on iTunes – Download direct
Kicking off with the mighty Madgibbs aka Freddie Gibbs and Madlib – the new 12″ contains the remix of Knicks from Piñata featuring Action Bronson, Joey Bada$$ and Ransom as well as instrumentals, a bonus Madlib beat and the track Home featuring BJ The Chicago Kid. The Knicks remix segues nicely into something from Sheffield producer Chairman Maf, whose new album PAINT will be available soon on his Bandcamp. Check his previous, 1976, here.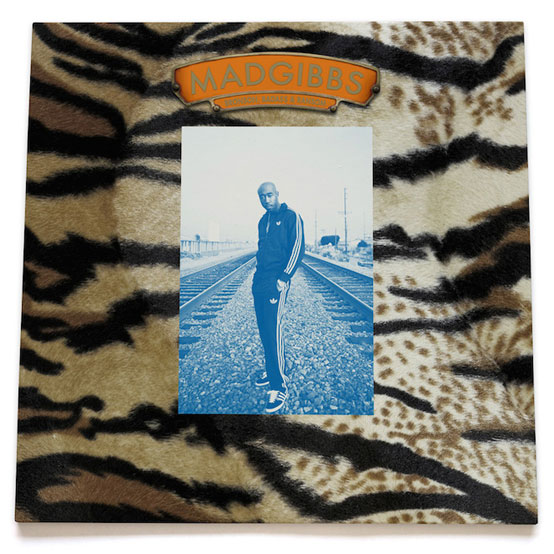 The third release on the 45 label Originals is Jay Dee's Fuck The Police together with its main sample, Rene Costy's Scramble. Straight after that The Mighty Mocambos (who have the Bacao Rhythm & Steel Band album out in 2015 on Truth & Soul) with regular collaborators Afrika Bambaataa and Charlee Funk. Grab that 45, Rolling Stones cover Hot Stuff, here – but be quick!
Ghostface Killah, fresh from last year's collab with Adrian Young, has worked with soul band The Revelations for his new album 36 Reasons for a great live sound. This one features Pharoahe Monch.
De La Soul's The People is a free download featuring Chuck D – read more here.  Elaquent put up this Kelis interpretation on his Soundcloud and at the time of writing it's still a free download.
I was humbled and lucky to meet up with Son Little last week in Manchester's Soup Kitchen where he was supporting Curtis Harding  for Now Wave. Previously going by Aaron Livingston, he was the soulful voice on The Roots' 2011 album Undun and was also one half of Icebird with RJD2. He's got a catalogue of past work but is branching out under a new name with Anti- Records. You can read my interview with him in the forthcoming January 2015 issue of Now Then magazine. Download the EP Things I Forgot here.
The new Wu Tang album, A Better Tomorrow, is receiving a bit of a panning. I can see where those reviews are coming from, but Ruckus In B Minor is good and there's definitely a leaf from the Adrian Young school of sound being taken. The album, in typical fashion for this lot, isn't out until around April on vinyl. I love the line about pulling your drawers up.
The Your Old Droog album is a good listen, here's a little more:

Swing Ting resident Murlo tears down his remix of Gappy Ranks' Sheriff (available on Gappy Ranks meets Dub Club on Stones Throw), and leads nicely into another Manchester fixture in the form of Fox with Red Eye Hi Fi.
The retiree Mecca:83 (whom this podcast is dedicated too – thanks for the inspiration, man!) appears twice on this podcast, here briefly with Jneiro and Doc Mastermind and again to close proceedings. Please go and check all his music here and here.
Marcus Intalex has provided this stunner for Doc Scott's 24 track Future Beats comp – it's coming out on 6 x 12″ and digi which you can order here.  Buffalo Charge from Dub Phizix and Strategy is also out on vinyl, including an etched tribute to Salford John in the run out groove. The video just won 'best' at the DnB Arena awards – congrats!
Deft has a beautiful new EP out entitled Blue Jasmine, that's a white 12″ on Project Mooncircle. The JOhney and 0h85 track is the first on the Smaze LP from Ground Mass Music (out now for free or pay-what-you-want), whom I was turned onto via the Graphs EP on Cosmic Bridge Records.
Thelonious Martin delivers some Apollo Brown-style beats on his new album Wunderkid while Prodigy and Boogz Boogetz have the Young Rollin' Stoners project out now. Canada's Def3 has a dope new album out featuring Shad (as heard on this podcast), Kay The Aquanaut, Moka Only and more.
Mr Oizo's The Chuch, on Brainfeeder, is as mind-blowing as you'd expect. The below video, featuring John C Reilly, is definitely not safe for work.

HAM from Eric Wareheim on Vimeo.
The Colonel Red EP, Make Life Good 4 U, will be out on vinyl and digi in late January on Apollo, a sub-label of R&S Records.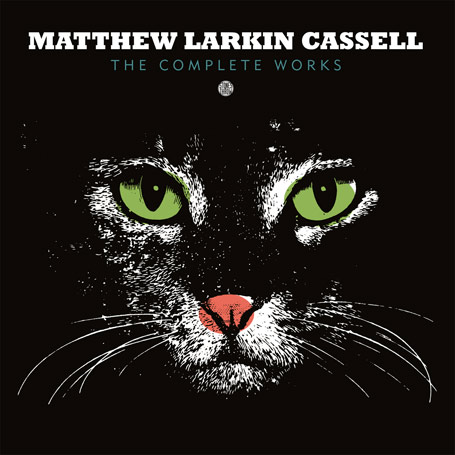 Matthew Larkin Cassell's Complete Works, featuring Heaven as sampled by Madlib, is out on Stones Throw. Rain Dance is from New York's Sweater Beats EP Cloud City.  As promised above, Mecca:83 sees us out with one of my favourites from Life Sketches and his new compilation, Ain't Done Too Bad.
Thanks for listening – all feedback appreciated! I know the volume levels were a little uneven on this episode, I'll do my best to maximise consistency next time around. In a bit – J.