Ellis Meade: Limitless – BBC 1Xtra 100% Homegrown and video
Manchester
A video for Ellis Meade's Limitless, currently DJ Target's 100% Homegrown track of the week for BBC 1Xtra. Listen to that here.
You can download the track, produced by partner in crime Kydro, as part of their High & Wired EP for Room 2 Records.
Check a Groovement interview with Ellis here.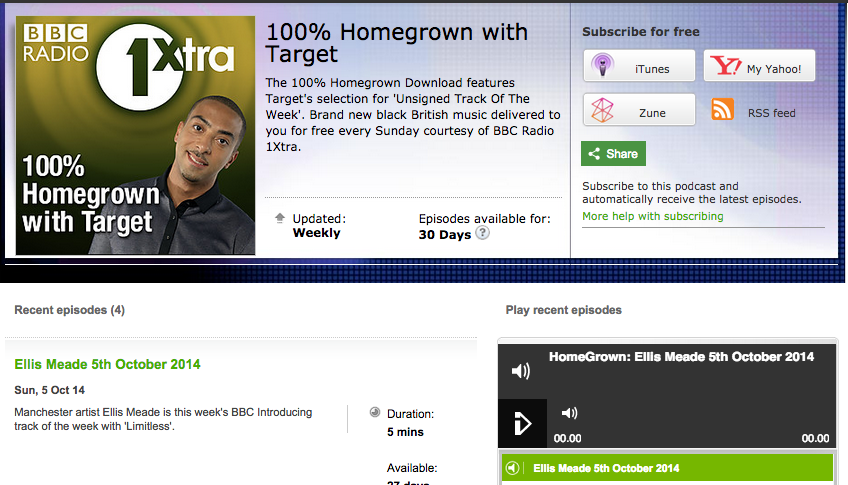 www.soundcloud.com/EllisMeade
www.twitter.com/EllisMeade
www.facebook.com/KydroMusic
www.twitter.com/Kydro
www.Room2Records.com