First Word celebrate Record Store Day with Mr Thing's collection + Tall Black Guy, Kidkanevil & Eric Lau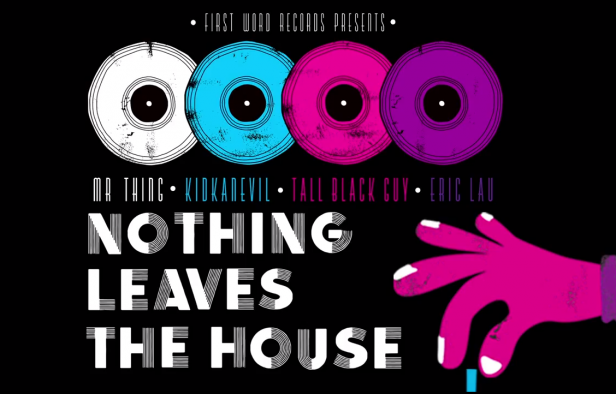 Making a beat out of selections from Mr Thing's ridiculous record collection was the challenge, and Tall Black Guy (armed with trail mix), Kidkanevil (munching on cookies and chanelling Totoro) and Eric Lau (not sure what he snacked on) answered it. The double 7″ is out on Saturday (Record Store Day, naturally) and you can preview it below.
Enjoy the movie! Read along with the automatic transcript for a laugh.
Check out my Record Store Day picks for 2014 here.