Caveman – Stylez ft. Chi Prophecy [Prod. Strange Soul]
Classic spaced out Strange Soul production for the new drop from Caveman, accompanied by Chi Prophecy.
It's part of Civilized Habits, the follow up to Caveman's debut EP The River Don. Chef Lowry returns to produce, with additional production from the aforementioned Strange Soul and Ronin OTB.
As with all Caveman's work, it's straight from the heart.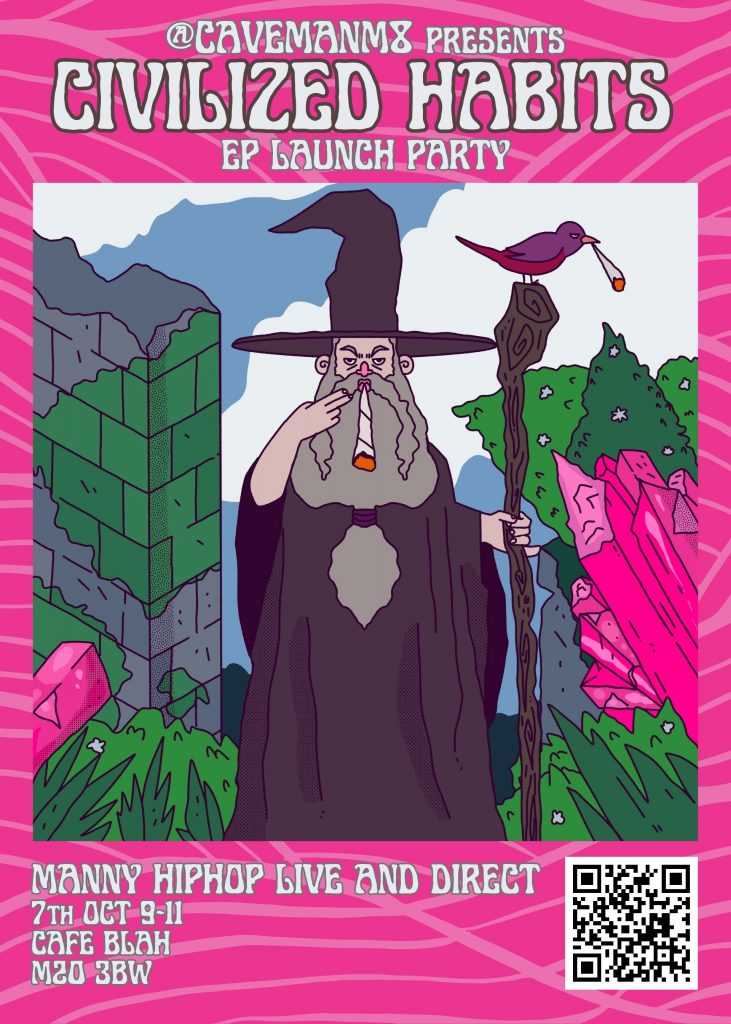 Check the launch party at Cafe Blah in Manchester, 7th October.