Groovement Podcast // Johnty Del Monte: Memory Bliss
It's been a long time since I've seen my old friend JDM – always ahead of the curve, self-made fruit juice billionaire Johnty Del Monte has been in self isolation since 2008.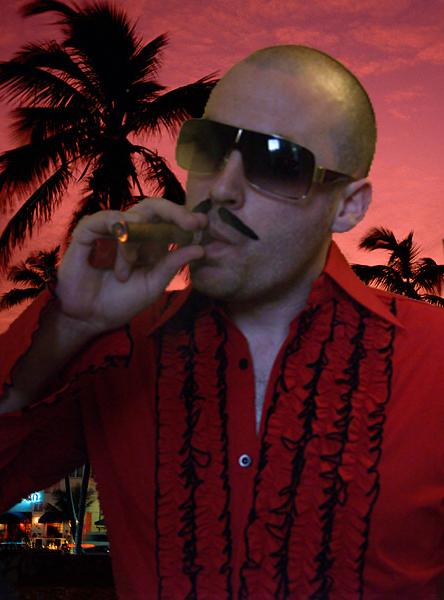 Speaking via his platinum satellite phone in the Bahamas, JDM said:
"These are dark times, and I appreciate not everyone is able to play golf on their yacht.
So I thought I'd do what I do best – no, not tinning fruit, but playing records.
Here's a mix to bring some sunshine into your lives. And it's all killer no filler, there's no obscure funk 45s on this- I had to chuck them at some French fishermen who were trying to slip stream me in the Bay of Biscay.
Anyway, gotta go, I'm supposed to be playing a rave set via Zoom to some pensioners in Tuscany.
Stay lucky."
Catch JDM on Soundcloud.
LISTEN ON MIXCLOUD / APPLE PODCASTS / RSS / DOWNLOAD
Please note Groovement is no longer on Spotify as a podcast owing to their rules on music in podcasts. I have pulled together a playlist of what's available on Spotify (not De La at the mo!) here.
1. Nightmares on Wax- Nights Introlude
2. Mtume- Juicy Fruit
3. Arrested Development- People Everyday
4. The 5 Stairsteps- We Must Be In Love
5. Paul Nice – Run Joe
6. Mark Rae – Back On The Road Again
7. Curtis Mayfield – Freddie's Dead
8. Warren G – Regulate
9. Salt n Pepa – Shoop
10. James Brown and The JBs – The Boss
11. Digable Planets – Rebirth of Slick
12. PM Dawn – Set Adrift on Memory Bliss
13. Stereo MCs – Connected
14. Beastie Boys- Get It Together
15. RJD2 – 1976
16. De La Soul- Ring Ring
17.Jean Jacques Perrey – EVA
18. De La Soul- Eye Know
19.The Chi Lites – Are You My Woman
20. Us3 – Cantaloop
21. Lionrock – Packet of Peace (Chemical Brothers remix)
22. Deadly Avenger – Tears in a Demon's Eye
23. Audio Bullys – Turned Away (Tony Senghore Electric Vocal)
24. Gusto – Disco's Revenge
25.DJ Sneak – Keep on Groovin'
26. Fred Wesley and the JBs – Blow Your Head
27.Curtis Mayfield – Pusherman
28. Nightmares on Wax – Mission Venice
29. The 5 Stairsteps – Ooh Child