Manchester: Sangy, [K S R], Oneda, July 7 + Better Days DJs
THU 11 JANUARY 2018 – sign up for FREE TICKET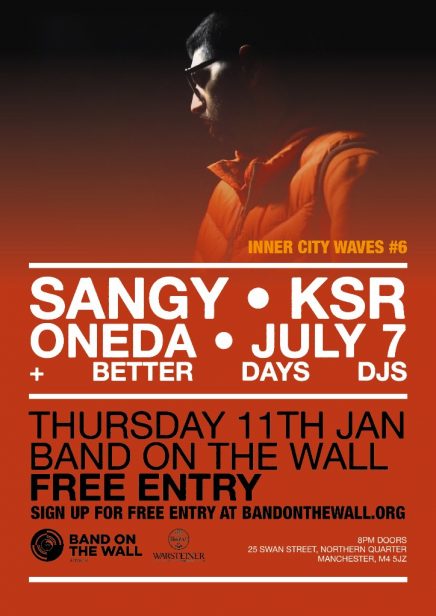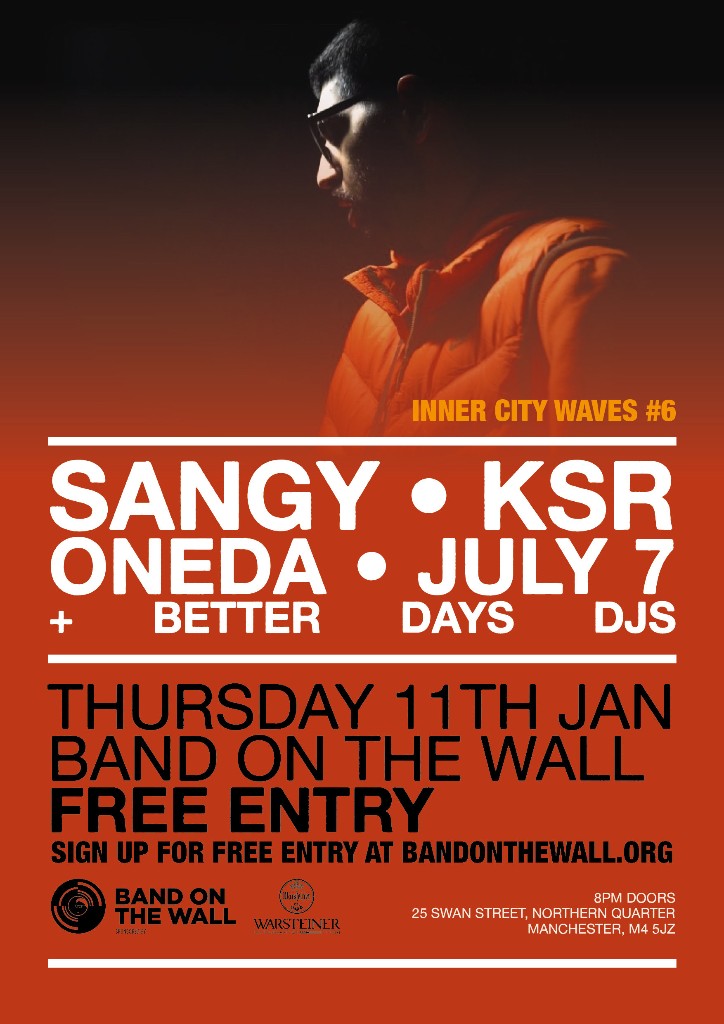 Another amazing local line up next Thursday night, courtesy of Band On The Wall, for the sixth Inner City Waves.
Sangy heads up the bill, one of the city's hardest grafting MCs and holds down that definitive Manc twang. [K S R]'s voice penetrates your soul with precision, leaving minds blown with recent performances in the city and gaining heartfelt props from the likes of Children Of Zeus. OneDa's wordplay is infused with melody, and she'll have a couple of guests joining her on stage. July 7 has produced for the likes of Travis Scott and T.I.
Our friends from Better Days round out the sounds with delectable selections!
Here's Sangy's latest video, Diamonds.