On Wax / The Fifth Element OST by Eric Serra, art by Shan Jiang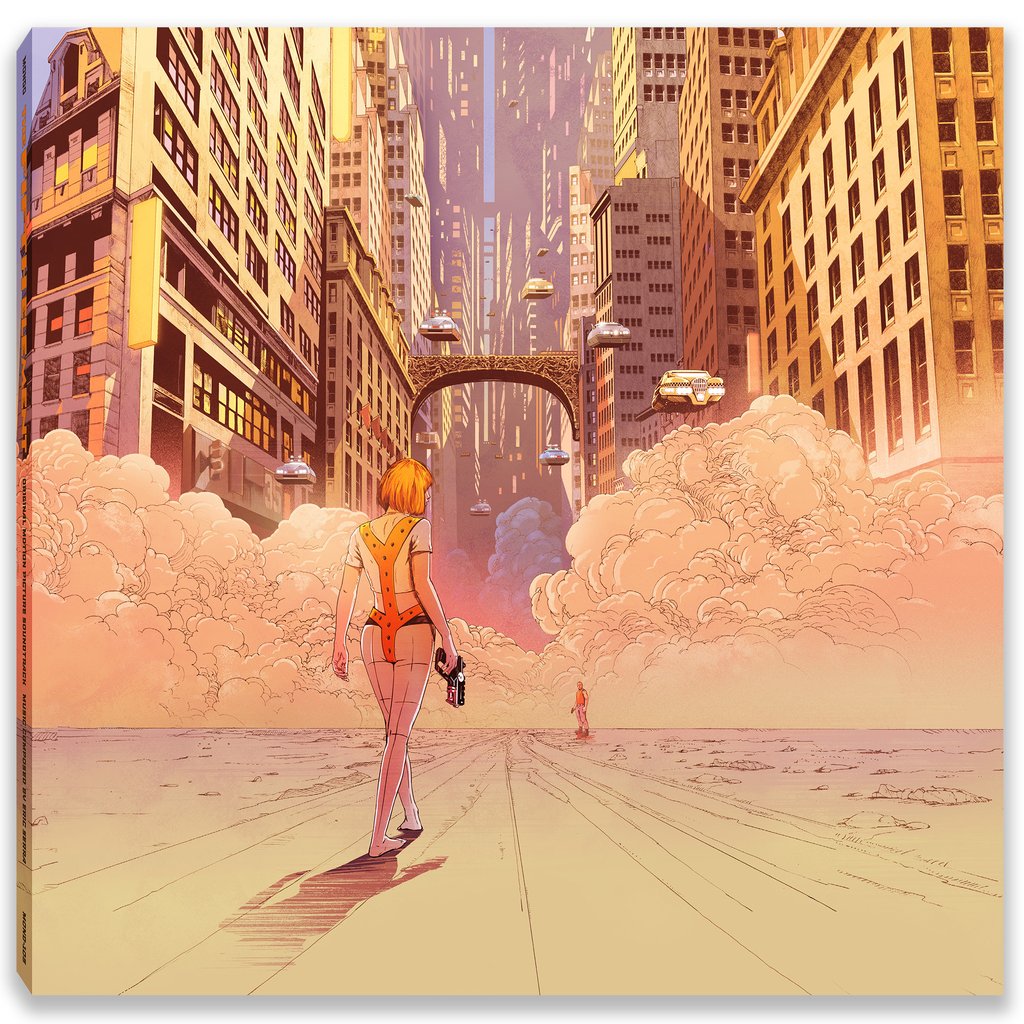 I've always loved The Fifth Element, primarily for its Moebius-come-to-life visuals, but the music is unquestionably a major character in the film.
Eric Serra's soundtrack for the landmark THE FIFTH ELEMENT sees a release via Mondo, and consequently amazing cover art from Shan Jiang (starring Leeloo of course!). The remastered OST is being released in time for the film's twentieth anniversary.
It's on sale Wednesday 17 May at noon on the Mondo site. The two variants are orange striped and 'super green', viewable here.