Groovement Interview / Charles Edison wakes up to catharsis
Download the single I Can't Hear Them from Bandcamp, or stream on Apple Music and Spotify. 
The album Waking Up will be available 8 May.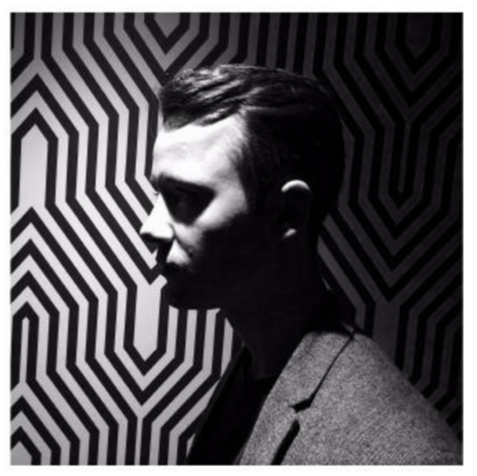 Charles Edison has returned. My Name Is was one of my favourite tracks of 2014, and the album Lightbulbs threw up more killer beats – I hooked up with him for an interview which you can read here. Three years later, and Charles is ready to launch a new EP, Waking Up, with a specific focus and aim. It's a deeply personal project from the 28 year old rapper and producer, an exploration of mental health and addiction, charting five years in his life that began with a break-up, spiralled into addiction and eventually three months in rehab. It's a catharsis that he's ready to share with the world and a direct tunnel into his soul.
Six months sober, he's scheduled the release of the EP to coincide with Mental Health Awareness Week and hopes that it will help in raising awareness.
I caught up with him about his new work.
You're back! What are you up to as you await the release of the Waking Up EP?
I'm working on another instrumental album as well as a few side projects with other artists. I'm pretty much just stockpiling beats for now though, my hard drive looks like a zip file version of Extreme Hoarders at the moment! Things will be relatively quiet for me over the next few months so now would be the time for rappers to ask me for beats.
You're rapping on this EP. Which came first in your life, producing or lyrics?
Lyrics came first. I was rapping before I could make beats and I just got tired of looking for beats to match what I was writing about so I learned to make my own. I've always been a really conceptual rapper though, I can't really write unless I have a clear cut concept in mind for what I want the track to be about so I don't really do it unless I've got something to say.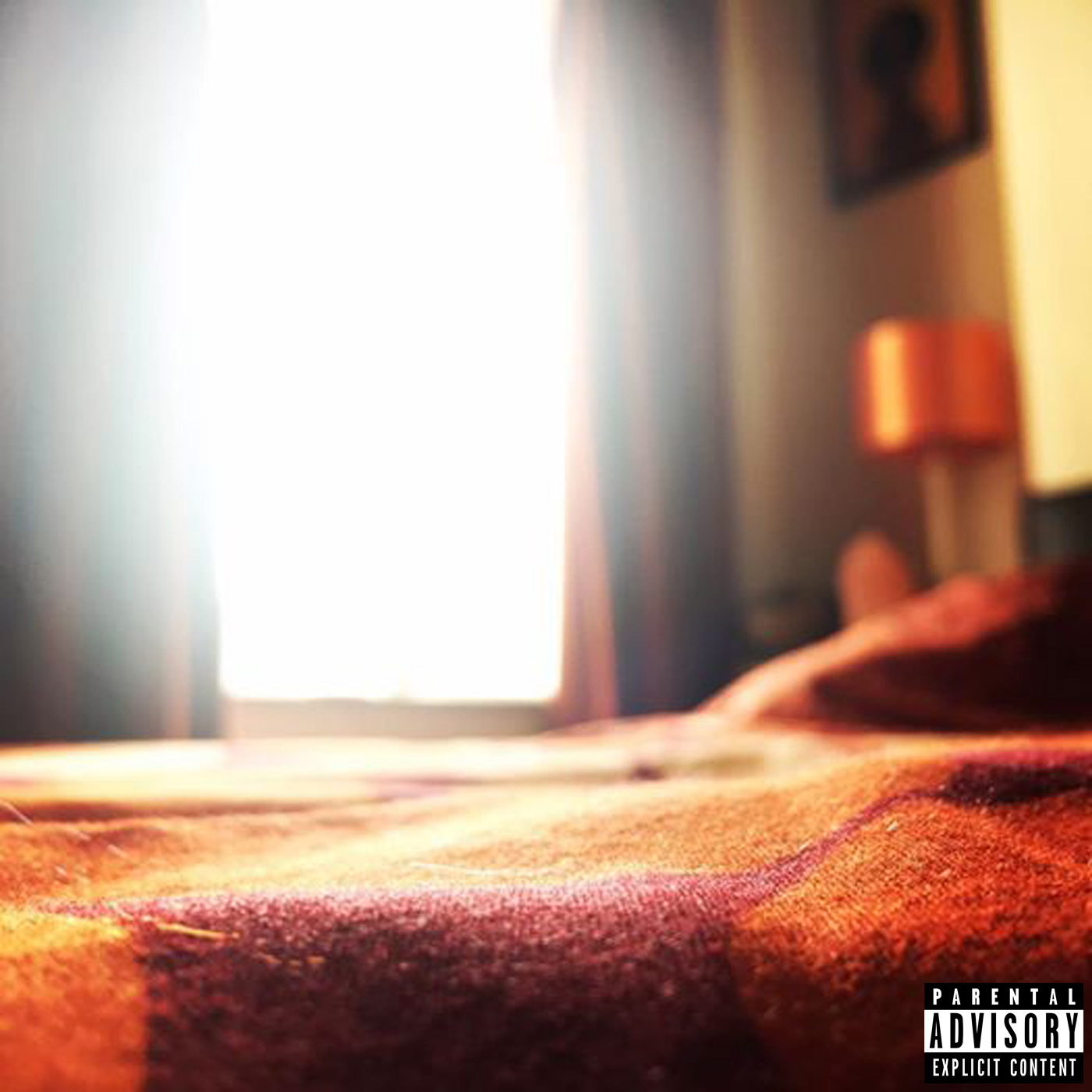 You're also rapping on your new single, I Can't Hear Them. Can you tell us a bit more about the track and why it didn't make it on to the EP?
It's about depression. I was inspired by Stormzy who recently spoke about his struggle with depression and Kanye mentioning taking Lexapro (anti-depressants) on The Life Of Pablo. I think hip-hop is in an interesting place now, artists seem much more comfortable in talking about how they feel and I think Drake probably deserves more credit for that than people would be prepared to give him.
More specifically, it's about how difficult it can be to understand depression for people who have never experienced it themselves and how when you're in that place, there isn't really anything anyone can do or say to pull you out of it.
Sometimes, just having someone around who knows how you feel is enough and I kind of wanted to do that for other people with this track, in the same way that I'd like Waking Up to be a beacon for addicts in saying, "hey, I know what this feels like."
I made the beat a few days after sending Waking Up off to be mastered and I just couldn't decide on where it would fit in with the narrative of the EP. I struggled with depression on and off for the whole of those five years so there wouldn't have been a right or wrong place to put it in the track listing but I felt it still would've stuck out too much. Also, since my depression kind of mutated into addiction I thought it made sense to bring this one out ahead of the EP as a kind of prequel.
Waking Up seems to be fairly epic, charting a very personal five years in your life. Was it a tough decision to share some of that with the world at large? What are your aims with its release?
Not as tough as you'd think actually. A lot of my experience in rehab involved taking responsibility for things I'd done in active addiction, people I'd hurt and choices I'd made.
The only people I'd be concerned about hearing it would be my family but I had to be really honest with myself and the people close to me in order to move on, so my friends and family know everything now anyway. Once everything is out in the open, it's a lot easier to talk about.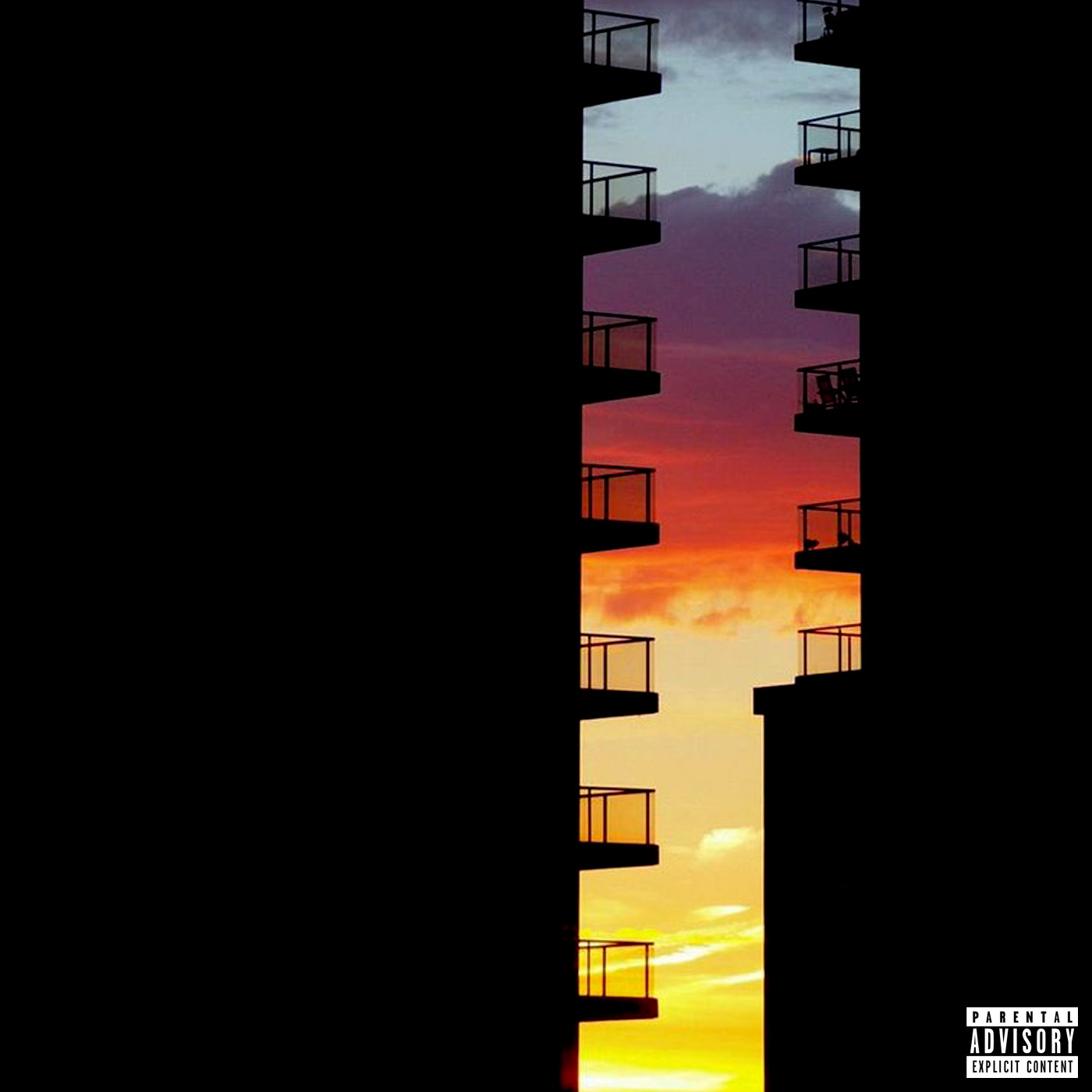 I already had the beat for Broke In Two and the lyrics written from years ago, I just never did anything with it and I'd started the title track, Waking Up about a year ago when I was still trying to stay clean off of my own back.
The events I talk about in Broke In Two were kind of the catalyst for what led me to addiction and Waking Up talks about my lowest point so It just made sense to join the dots and fill out what happened in between. My aim with the release is really just to get it out there. The whole process of making it has been very cathartic for me and I think once it's out I can kind of draw a line under it and move on. As far as how well it's received though, I just hope it might help anyone who is struggling to talk to someone.
What were the most difficult parts of making the EP?
It spans five years, and obviously I'm in a very different place to where I was even 6 months ago so having to go back and kind of revisit the emotions of those times was hard.
Waking Up in particular was hard because I talk about my suicide attempt which was less than a year ago and there's a line on Here where I say, "I was dead last year, so I'm starting every January as if it's my last year." I remember recording that and it hitting me quite hard afterwards because it's not just a clever line, I was literally dead last year for a couple of minutes.
The first listen through of the whole EP was quite surreal too, hearing a sixth of my life summed up in 20 minutes!
Who have been the key players for you in terms of support in making your music?
The guys at BLA Records, without a doubt. They give me a lot of advice and help and are always ready to hear my new stuff and project ideas. I also have a few close friends who have encouraged me from day one. Paul Cassidy is one of them, he used to have a record shop in Southend where I went to college and I used to spend as much time in there as I could just listening to records. He introduced me to a lot of other people in the area who were making good music and just having fun with it. He did a bit of rapping too so became someone I could send beats to for him and the others and when I saw the reactions I'd get from playing them my beats it convinced me I was doing the right thing. He's also sent many a good samples my way, in fact I think most of the samples I used on Lightbulbs came from his record collection! I'm also very lucky to be surrounded by a big family that have supported me through everything and they continue to do that with the music I make.
What have you come out of those five years with?
A much better understanding of myself and certain behaviours I need to keep in check that were making me miserable without even realising it. I have a lot of gratitude these days too and it feeds directly into my music because I'm just happy to be doing what makes me happy.
How has your production developed since Lightbulbs?
There was a time shortly after Lightbulbs came out when I was ready to call it a day. The album didn't quite get the attention I felt it deserved and I became quite disillusioned with what I wanted to do. I was worrying way too much about what people wanted to hear and was trying to make stuff that fitted a mould. I came at Waking Up with an attitude of just making what I want to hear and that's carried forward into anything else I make now that you'd find on my Soundcloud. It's led me to be a lot more experimental and adventurous with my production, sometimes in quite subtle ways like boosting frequencies in EQ that I'd normally cut or just using sounds I normally wouldn't. I also used a lot of distortion and automation throughout Waking Up and I cast a much wider net with my sample choices. I think there can sometimes be a bit of an elitist attitude among producers when it comes to sampling but I've found if you can avoid that, it opens up a lot of possibilities.
What are your next moves?
Another instrumental album – Beats From The Seventh Floor. Lightbulbs was quite mellow and laid back, whereas this will be a lot more aggressive and geared more towards rappers. A lot of my instrumental stuff tends to have a lot going on as I'm conscious of the need to hold the listeners attention when there are no lyrics but I'd like to do some more minimal stuff with stripped back arrangements. I may put out a single or two in the meantime as well. There's also an EP on the way from a rapper called Oldboy, for which I did all the beats so I'm looking forward to everybody hearing that.
CHARLES EDISON