On Wax: BocaWoody / Carousel
Art by the dope Mike Winnard!
The super-conjoined duo of Boca45 and DJ Woody have only gone and done a full album! After their 2016 EP NW/SW and sell-out special 7″, the album Carousel is ready to drop 1 May on their own label, BocaWoody Recordings.
Boca 45: Scott Hendry, worked with Andy Smith as Dynamo Production, Gee Ealey as Malachai (Domino Records), loads more stiff. DJ'd the opening of Banksy's Dismaland, didn't smile.
DJ Woody: 'The best DJ in the world,' said Hudson Mohawke. Twice world champion DJ, toured and recorded with Madlib, Oli Teeba (The Herbaliser), DJ Vadim and Tim Simenon of The Clash. He's fresh off the release of Point Of Contact, his debut solo album.
So when they get together, BocaWoody are a force to be reckoned with. Carousel is 12 tracks aimed at the dancefloor, ranging from b-boy breaks and boom bap to party hip hop and turntablist workouts -with a disco stomper thrown in for good measure.
OneSelf veteran Blu Rum 13 drops vocals on 5 tracks with his unique timbre (hear him on single Jump at the top of this post), and UK keys player Christian Madden (The Earlies, Cherry Ghost, King Creosote) also features.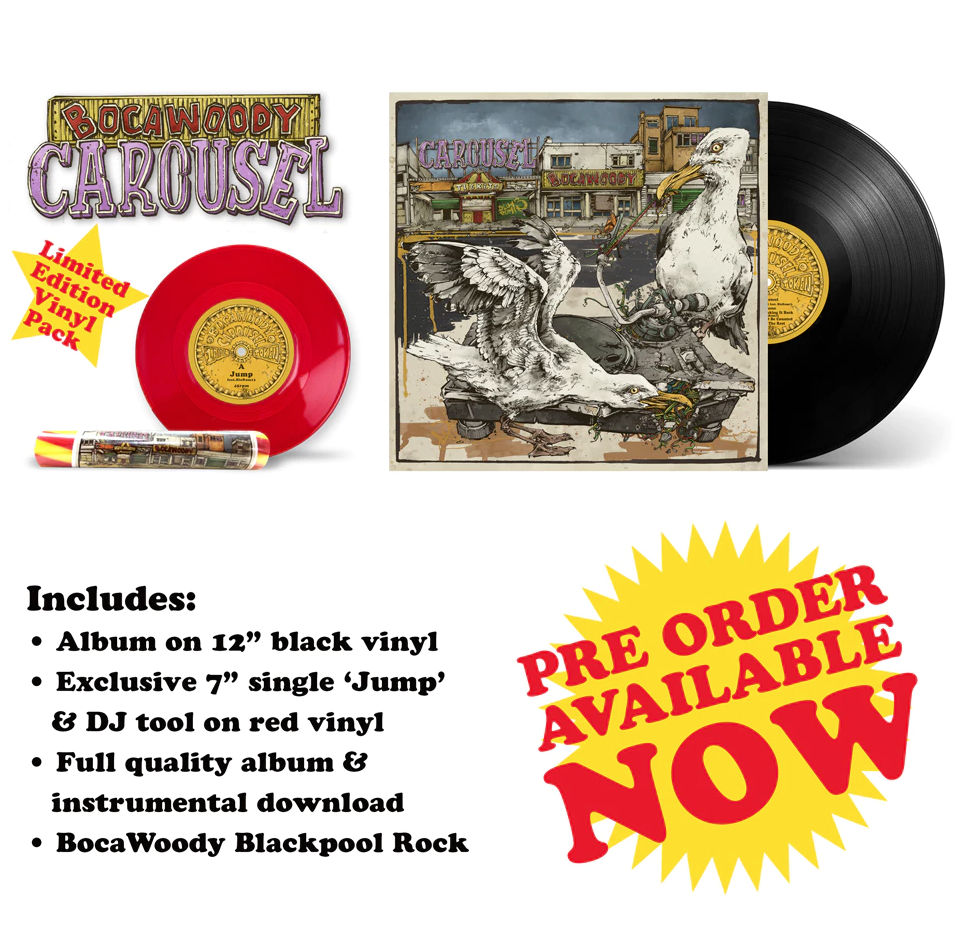 May 2017 sees the release of the album as a special LP and 7 inch single package containing custom made BocaWoody Blackpool rock…