On wax // Om Unit loads up Torchlight Vol 3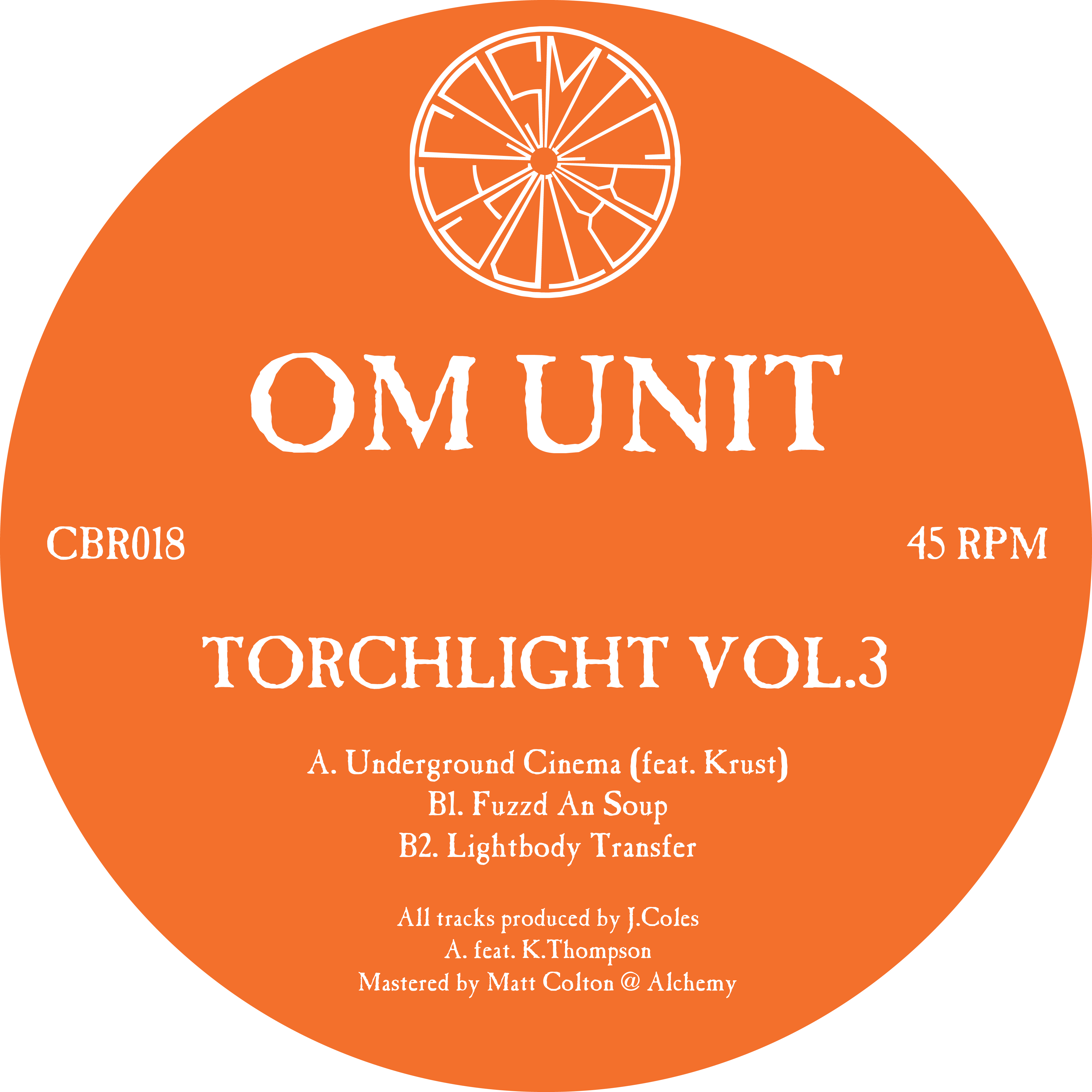 The Torchlight trilogy draws to a close with Volume 3, seeing Cosmic Bridge label head Om Unit explore his own unique take on electronic music. Underground Cinema is sprawling, a collab with DJ Krust that comes at you in waves and demands repeated listens.
Torchlight has been a reaction to journalistic attempts to categories Om Unit's work, and acted as the creation of a unique palette to be expanded upon for the future.
Check the Cosmic Bridge back catalogue on Bandcamp, and buy a t-shirt here.