Sofrito Island Series: Martinique 7″
Sofrito's excellent world-encompassing island series continues with a visit to Martinique and two seventies rarities.
A: Oulé Collé // Michel Bagoe
B: Hamsters Frappé // Les Hamsters
Purchase the 45 here.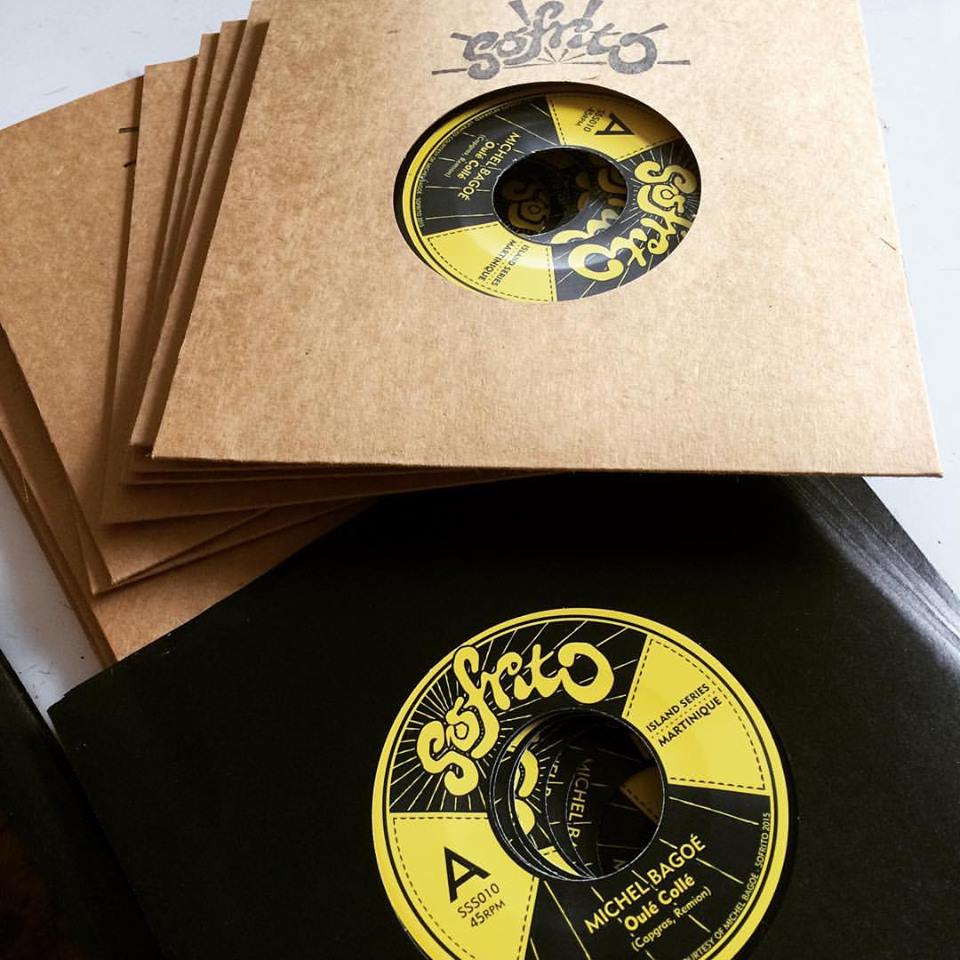 Promo info on the artists from Sofrito:
Michel Bagoé
Nothing if not well-travelled, Michel Bagoé spent his early years moving between Senegal and Martinique prior to relocating to Paris in the early 70s. From there he decamped to Cote D'Ivoire to become the resident vocalist at the famous "Canne à Sucre" nightclub in Abidjan, and today resides in Paris.
Les Hamsters
The Hamsters were a teenage group based in the Lamentin suburb of Fort-de-France, Martinique, playing the local circuit and self-releasing one eponymous album before going their separate ways. After his military service, lead singer Eustache Plancy went on to sing with groups such as the Super Sternes and is still singing in Paris.