Manchester: Renegade Brass Band / DJ Format this Bank Holiday weekend
Bank Holiday Sunday is a busy one in Manchester this coming weekend. I'll be warming up for the killer Sheffield crew Renegade Brass Band at Band On The Wall – an explosive fusion of funk, hip hop and jazz that have brought the pain every time they've hit the city, most recently for Diesler and Simon Ham's legendary You Dig! nights.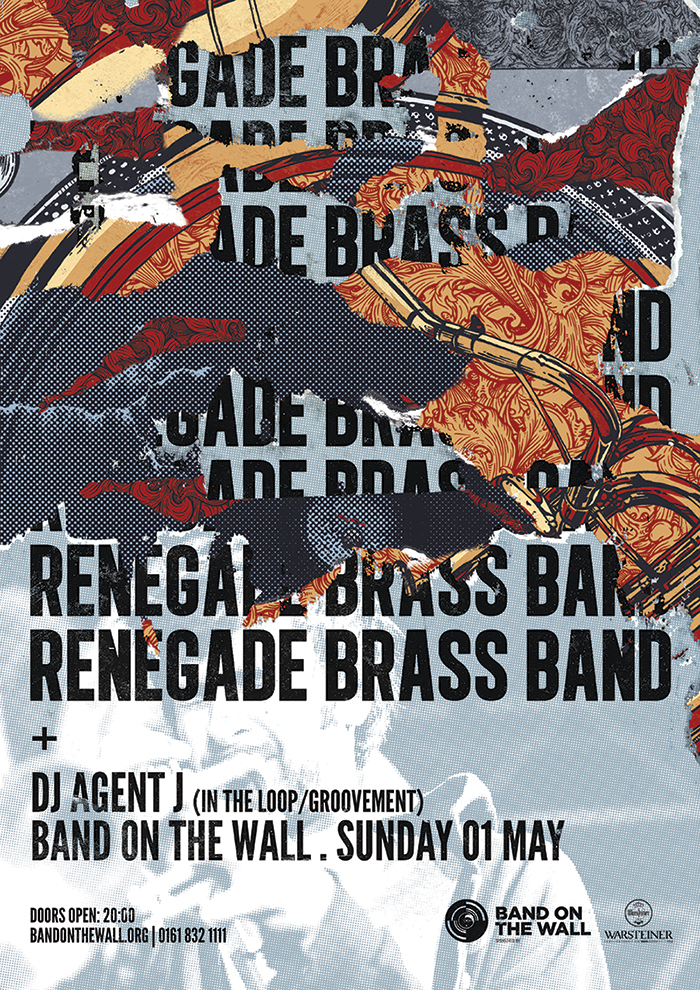 We kick off at 7 at Band On The Wall, and I'll carry spinning 'til legs stop dancing after the band's two sets.
Over at The Deaf Institute later on, the homies Taste The Diff'rence pair with The Hip Hop Chip Shop to have DJ Format playing records and the super-tight Buffalo Brothers playing live. Going on 'til 3, doors are at 11.