DJ A-UP Rejuvenates The Greats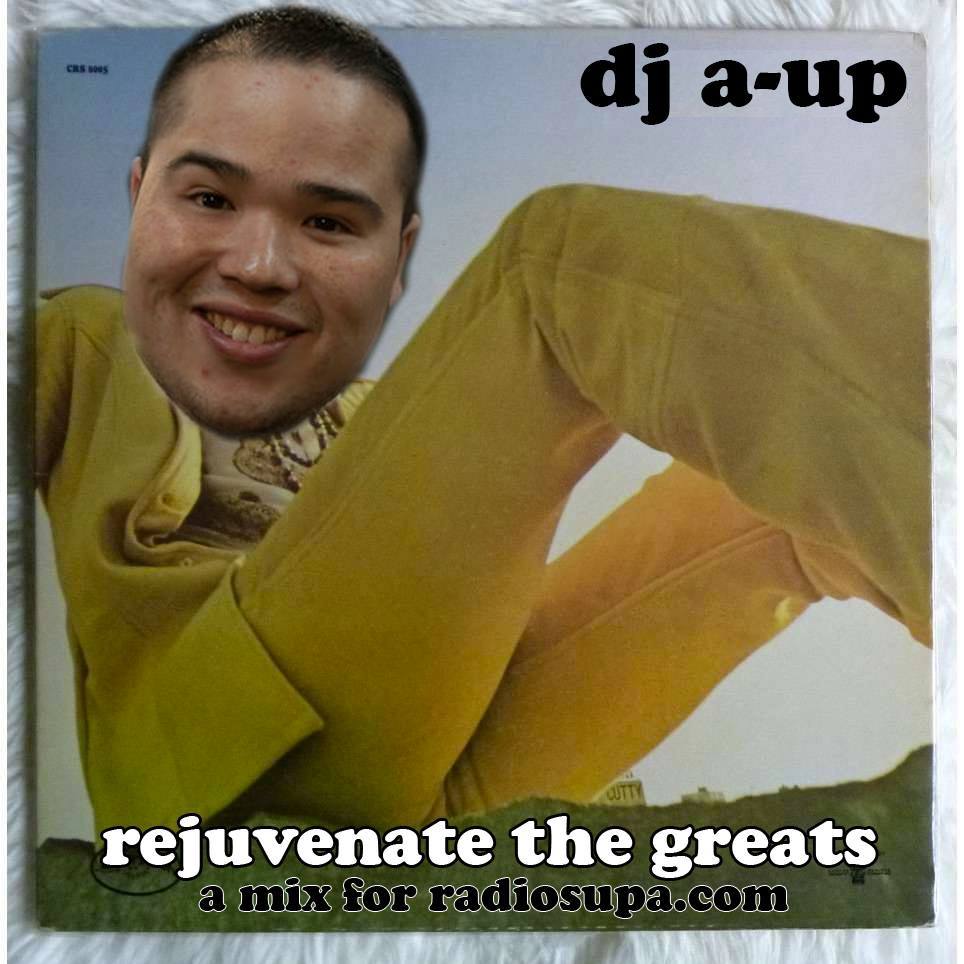 Rejuvenate the Greats by Dj A-Up [The Nougold Podcast] on Mixcloud
Manchester's DJ A-UP compiled this mix for the well-respected Phoenix-based hip hop station Radio Supa recently (specifically DJ DN3's Lunchbox mix), and has made it available for your perusal online.
As you can surmise from the title, it's a mix dedicated to new flips of classic, something that A-UP is a connoisseur at.
Find more mixes from A-UP over at his Mixcloud, and let him know your thoughts on Twitter or Facebook.

? – Runnin' (Remix)
? – No Escapin' This (Remix)
Kenny Dope – Don Dada
Kenny Dope – Supa
Nas- The Don
Armand Van Helden – Hey Ya Hey
DJ Grouch – Ah One Two Oye
DJ Numark and Slim Kid 3 – I Know Didn't I
Darondo – Didn't I
Cloud – I Didn't
Gil Scott Heron – The Revolution Will Not Be Televised
Ground Up ft Young Chris – Overboard
Snoop Dogg – Drop It Like It's Hot (Drum Remix)
Ta-Ku – Back To The Future
KRS One – Step Into A World
Afrika Bambaataa – Zulu War Chant (Funky Remix)
Sto Elliot – Turn On Some Marvin
Jorun Bombay – Release Yo' Champ
Black Sheep – The Choice Is Yours (DJ Scene and Four Colour Jack Remix)
Fashawn – Out The Trunk
J-Rocc – Brother's Party
Pete Rock and CL Smooth – T.R.O.Y. (Remix)
Main Source – Fakin' The Funk (Instrumental)
The Main Ingredient – Magic Shoes
Roberta Flack – Gone Away (What You Know)
T.I. – What You Know
Outkast – Spottieottiedopalicious (Remix)
Speak – Crumbs
DJ Grouch – Rushen Level
Tevin Campbell – Could It Be
Sango – Maluco
The Dynamics – Move On Up