Wu Tang, Adrian Younge and Venice Dawn @ Zenith Paris
Such a great poster, had to share it on here. Also, Linear Labs, could you print that and sell it, please?
Also, it put me in mind of one of their early experiments with a live band, the legendary El Michels Affair. Enjoy them in session together below.
Ghost has come a long way from not knowing who El Michels were, definitely….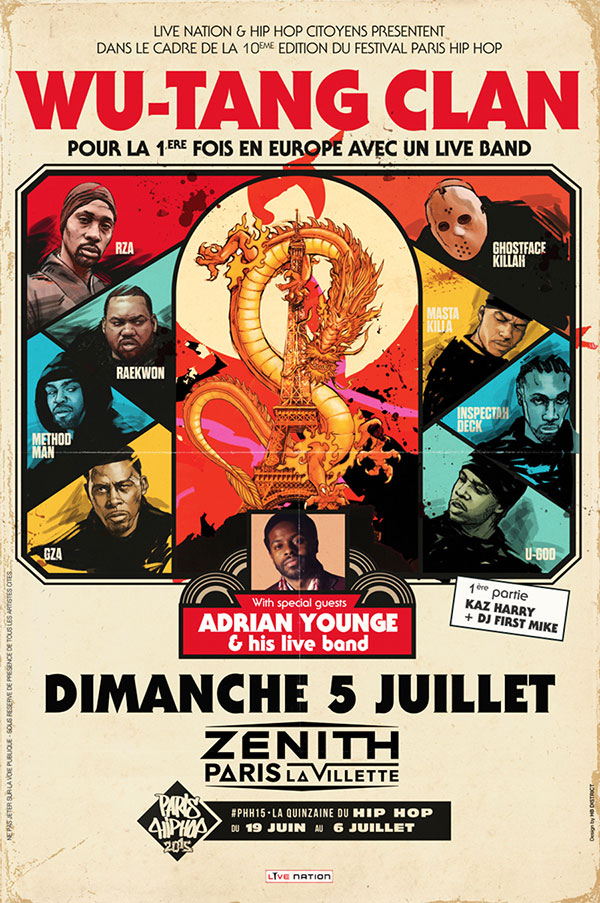 WU TANG X El Michels Affair (XM Radio) by Wu Tang Fan on Mixcloud