Preview Mr Thing, kidkanevil, Tall Black Guy and Eric Lau: Thing Leaves The House!

A sequel emerges for last year's First Word Record Store Day release!
Some words from label head Gilla: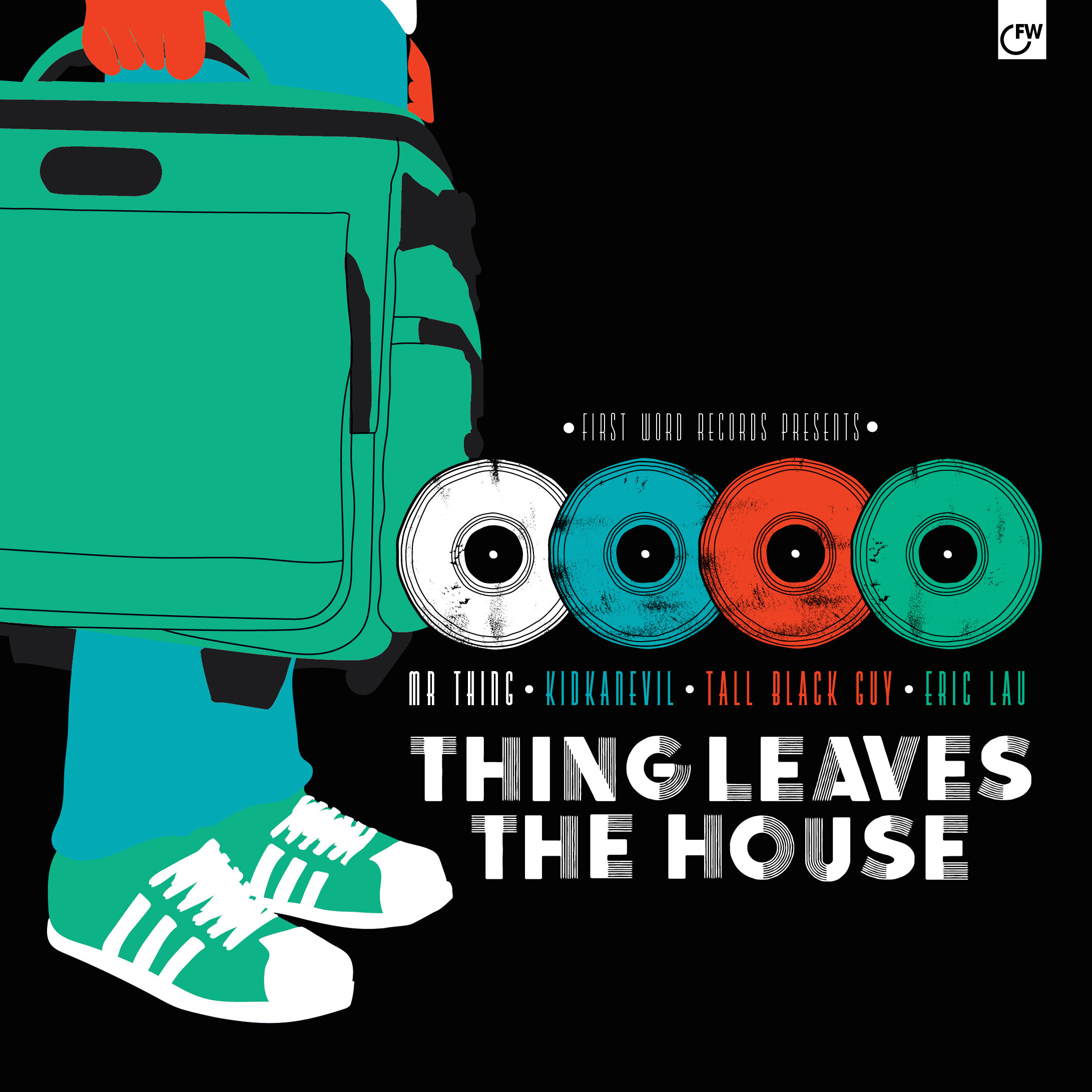 Running an independent record label in 2015 is a tricky, (and some would say foolish) task. It is of course, a privilege to be given the responsibility to get an artist's music out into the world, but the label's side of the job is more about spreadsheets and sales ledgers than champagne and cigars. That is why last year's Record Store Day was genuinely one of the most memorable and important days in the life of First Word. We released our first RSD release – Nothing Leaves The House, a project that was dreamt up on RSD 2012, and finally shared two years later. Unlike most records we release, we were able to be there as music fans discovered the record in the shops – an experience that was inspiring, humbling and ever so slightly addictive.
So we were always going to return with part two in 2015, this time with a twist. A year on from the day the trio of Eric Lau, Tall Black Guy and kidkanevil visited Mr Thing's collection to sample his records (where nothing could leave the house), we gathered them at London's Love Vinyl record shop where he had brought one record from his collection for each producer. Their challenge was to make a beat from the individually chosen records: the results massively exceeded our expectations. Originally Mr Thing was going to make a track from something in his collection too, but the three producers decided that he should go through the same process as they would. They picked a record from the racks of the shop (they had to find one he didn't already own first) and his beat was created from that. The result is 4 tracks that truly capture the personalities of each producer, and a record that is born out of a heartfelt love of records – we hope you enjoy listening to it as much as we enjoyed making it.
We'll be back for round 3 in 2016…
DJ Gilla, April 2015
2014: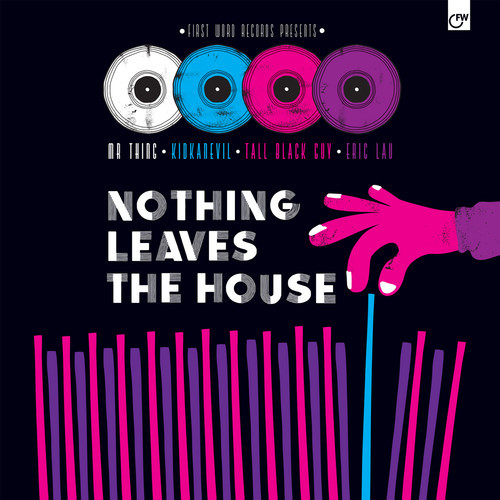 If you're around Shoreditch on 18th April, this is happening…