Manchester: Phife Dawg, Sat 23 May 2015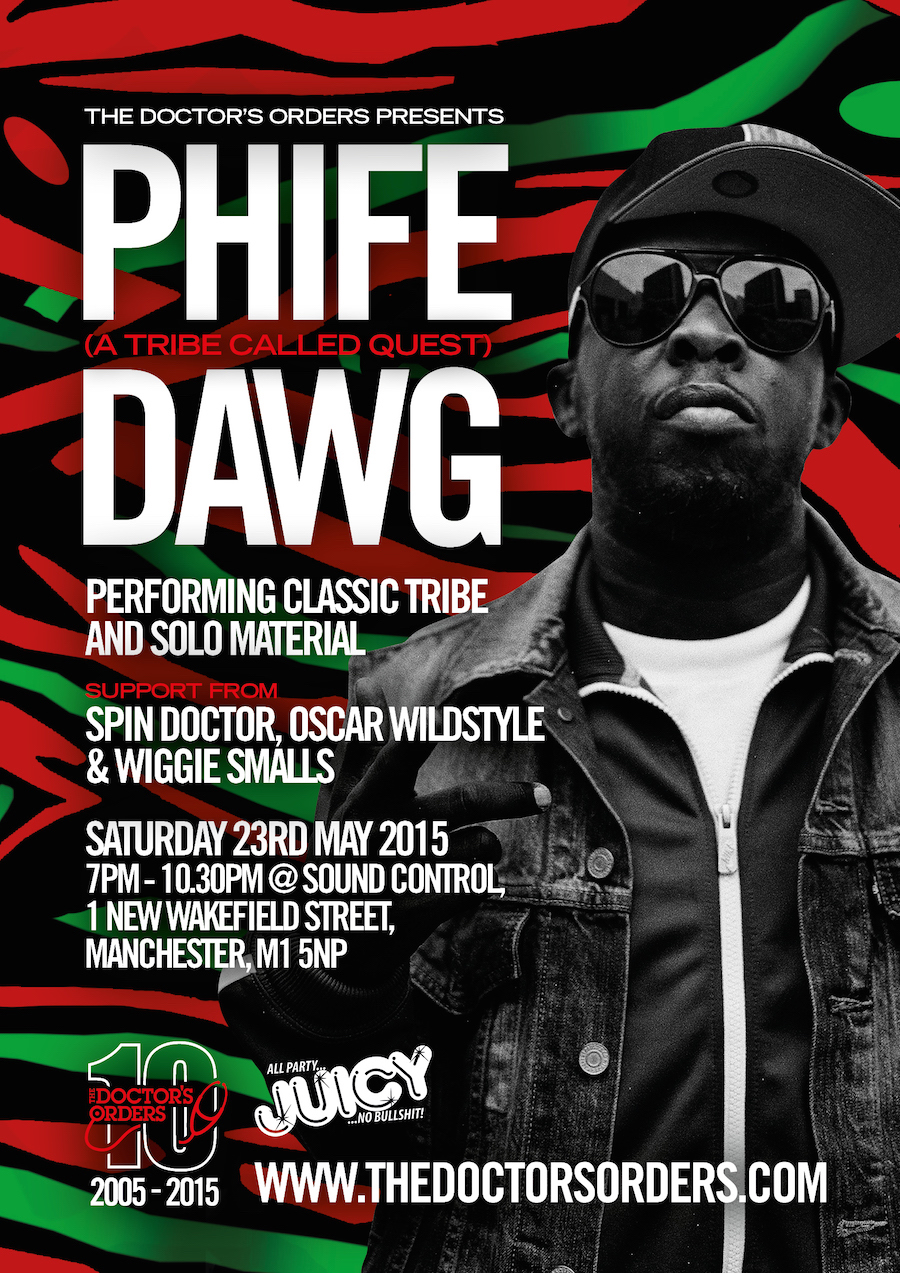 Last time people tried to bring Phife to Manchester, it emerged that they hadn't taken the liberty of securing a venue license… whether a venue is secret or not, you need one of those.
Thanks to the hip hop gods then that The Doctor's Orders and Juicy have come through for Manchester. Grab your tickets here.