Looking back and facing forward: The Mouse Outfit
Releasing Escape Music was definitely a key event in our career and the catalyst for us being taken seriously as a group. – CHINI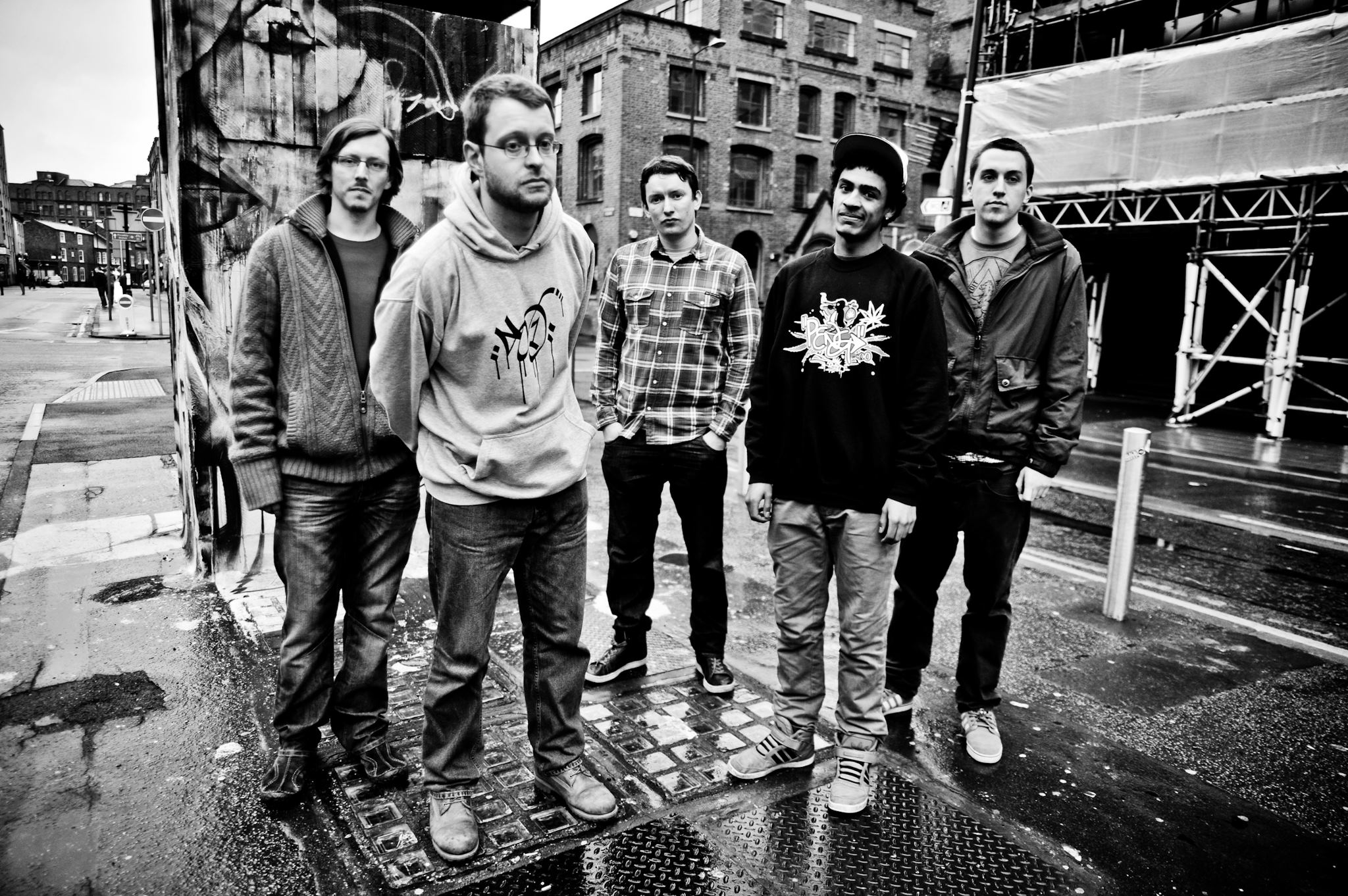 Agent J here. I spoke to Chini recently in the build to the new Mouse Outfit album, and it got me reflecting.
Beginnings
My history with The Mouse Outfit is a long one. Defty (bass player, co-founder) and I made friends over one of Joe Snow's flyer designs for Rocksteady, a night that Shaolin Monkey (here's a mix from him) and I ran down at Saki in Rusholme. At the time he was noodling bass over techno over at Font and the like (with the same set of friends that birthed the legendary Landcross Road street party in Fallowfield, which spilled out of the house Defty was living in at the time. Needless to say, the cops wouldn't let him back in when we pulled up in a cab) but was also hard at work forming the genesis of The Mouse Outfit with Chini on keys, Diego Prato (guitar), Claire Press (flute), Ben Hope (drums, later replaced by Adisa Allen) and Sam Warner (trumpet).
Shaolin and I eventually joined Kwinzola (one of our Friends and Family heroes) in playing warm up tunes for their first gig of their first incarnation, a mellow affair fronted by twin singers Abigail and Sophie Wyles.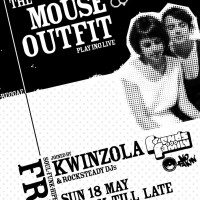 Time gave way to a second incarnation, as rappers DX and Rags joined them (it was during this time that I became an unofficial member/annoying fan of the band, joining them on triangle just once at Wrexham's Raw Festival and putting them on at Eurocultured).
Eventually a third incarnation saw my friend Bedos (with whom myself and Defty – with the Mouse Outfit as house band – had started up hip hop event In The Loop with) join them as frontman. The Check Your Pulse EP saw collabs with Syntax, Sparkz, Presto and Baba Israel.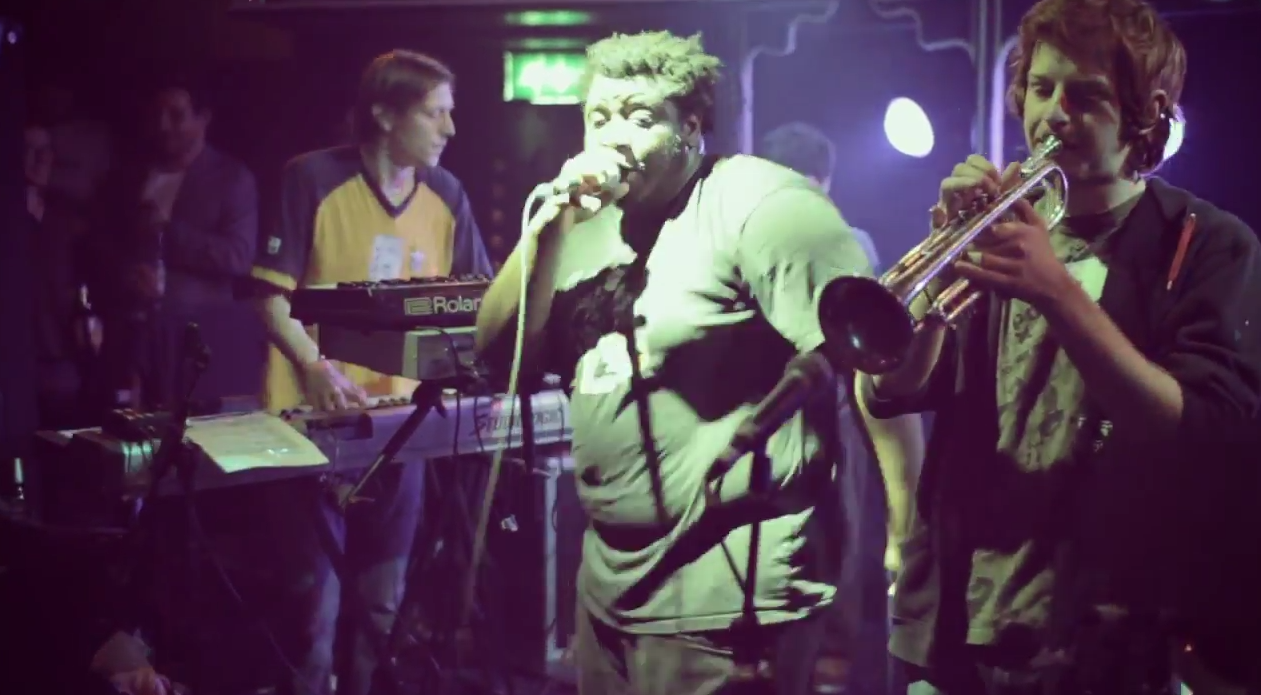 Escape Music and on and on
The Mouse Outfit that made proper big waves with the release of Escape Music saw a big line-up change, a focus on working with Brighton ex-pat Dr Syntax plus a selection of the city's best lyricists. Although the Mice had been growing in popularity over the years on the live and festival circuit, the album release gave fans something physical to spread the word about, and accompanied by a plethora of videos from the prolific, multi-talented Defty and friends, made them a very real contender for the UK's best live hip hop act.
Anyhow, this isn't a complete history of the band, as there's a lot more to be said than the above. I haven't even gone into any detail about the sheer quality of lyricists that they've worked with, most of whom I've had the pleasure of seeing in the cypher at In The Loop. Let's focus on the future – the follow up, Step Steadier, should continue to cement the legacy they're forming.
The band are busy on tour in France at the moment in their new tour bus, but I managed to snag a few words with Chini from the tour bus jacuzzi.
You've worked your socks off for years as the core of The Mouse Outfit. Are you happy with the level you've reached since the release of the first album? Did releasing an album make all the difference in terms of exposure?
We were overwhelmed by the response we received after releasing Escape Music and felt honoured to win Wordplay album of the year. We are very happy with the level we have now reached. It has made us reassess our position and set new targets.
We now see The Mouse Outfit as a viable career option for ourselves and are focused on putting things in place to sustain, develop and improve our music and live show. Releasing Escape Music was definitely a key event in our career and the catalyst for us being taken seriously as a group.
What have been the highlights of the last couple of years?
Highlights from the past year include playing Straight out the Jungle live with Bam from the Jungle Brothers at The Roundhouse in London.
Some of our favourite gigs include The Beach Stage at Outlook Festival in Croatia and the an amazing atmosphere at The Hidden Woods stage at Boomtown last year.
Have you approached the making of this album in a different way to the first?
Since graduating from University, Pitch has produced literally hundreds of beats and these have formed the basis of most of the tracks from Step Steadier.
I organise the sessions with rappers and record vocals/instruments and we all listen back and discuss the results.
Our general formula has remained the same. We record as many ideas as possible and then only move forward with the tracks that we are all really feeling. There are sixteen tracks on the album but we recorded another 40 or 50 that didn't end up on it.
What's the writing process like typically, and who's involved?
Pitch makes most of the beats at his place on his MPC although sometimes we find samples together and he chops them in the studio. Most of the vocals were written at the studio with myself playing beats to rappers, finding ones that they like and then sitting with the beat on loop until they have got a verse or hook.
Sessions can last seven or eight hours of focused writing and result in several recordings. Vocalists are sometimes given ideas/themes but usually they come up with the content themselves. I do rough mixes and send them to Pitch and Defty. If we like them, rappers are invited back to develop ideas and record them properly.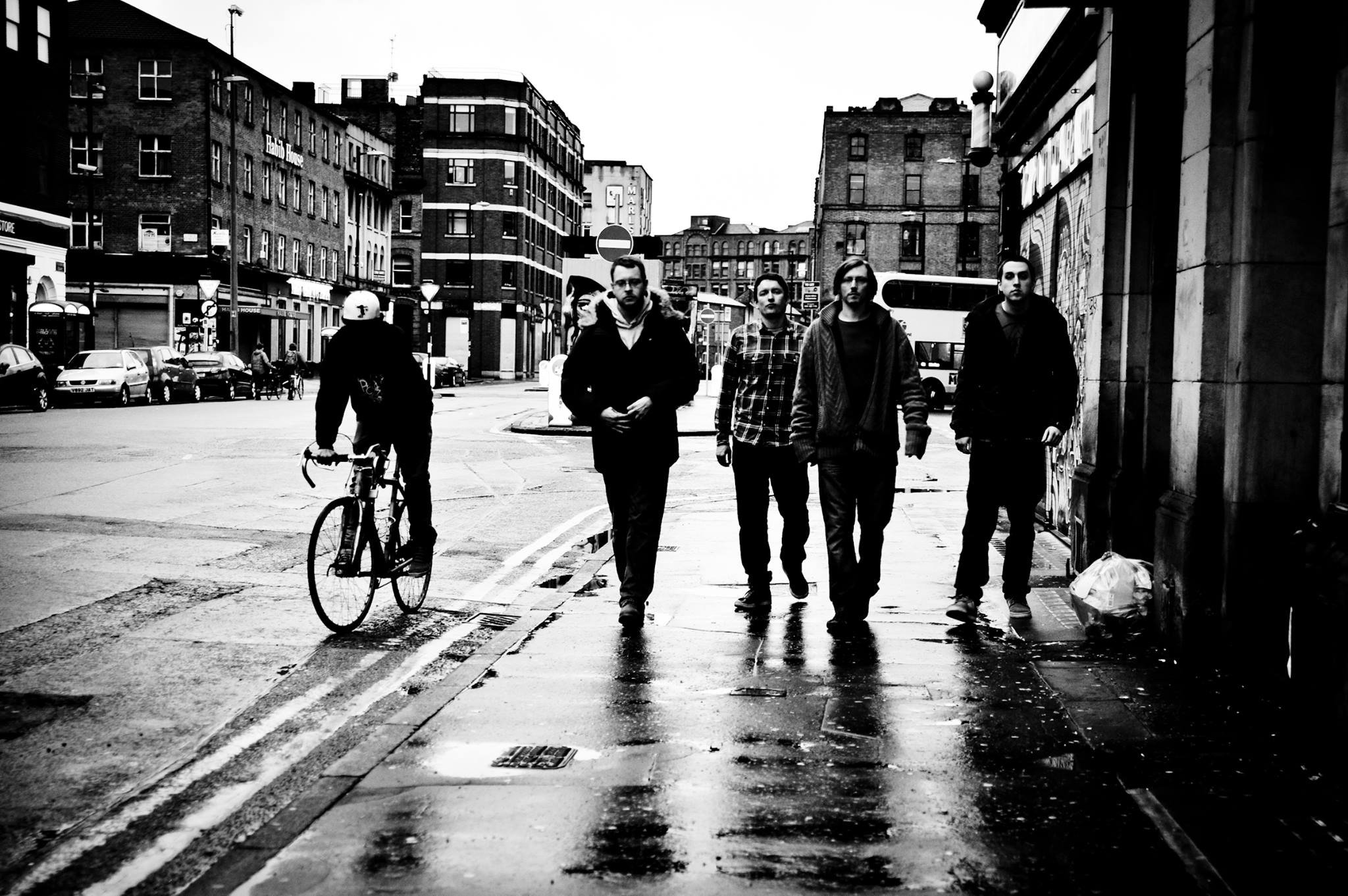 Using videos has been a successful strategy for you. Is this the easiest way to garner a mass audience?
Youtube has been crucial to getting our music heard. We've had over 2 million views since Escape Music came out and it allows us to showcase our music in a way that we can't do on Soundcloud or Bandcamp.
The way people digest media these days is much more video based than ever before and it's nice to see the rappers as well as just hearing them. Having Defty in the band is great as it means we can shoot a video for every track we want to for little or no cost. We've also had a lot of fun shooting videos and we're very proud of some of the results
What are your immediate and future plans for TMO?
We have Step Steadier coming out on March 12th followed by a big UK tour and loads of summer festival gigs. Our plan is to just keep putting out good music and videos and to keep working with more artists we like. We already have several collaborations lined up.
Have a flick through the Mouse Outfit singles to date below. 
Step Steadier is out, like the man says, 12 March 2015.