8 GOLD RINGS FOR SALFORD JOHN 2015 – raising money for Salford Royal Infirmary
Last year's phenomenal fundraiser has already gone down in history. This year all money raised (all artists are playing for FREE) will go to Salford Royal Infirmary Intensive Care Unity, who looked after John and his family when he was admitted there.
Tickets are available here.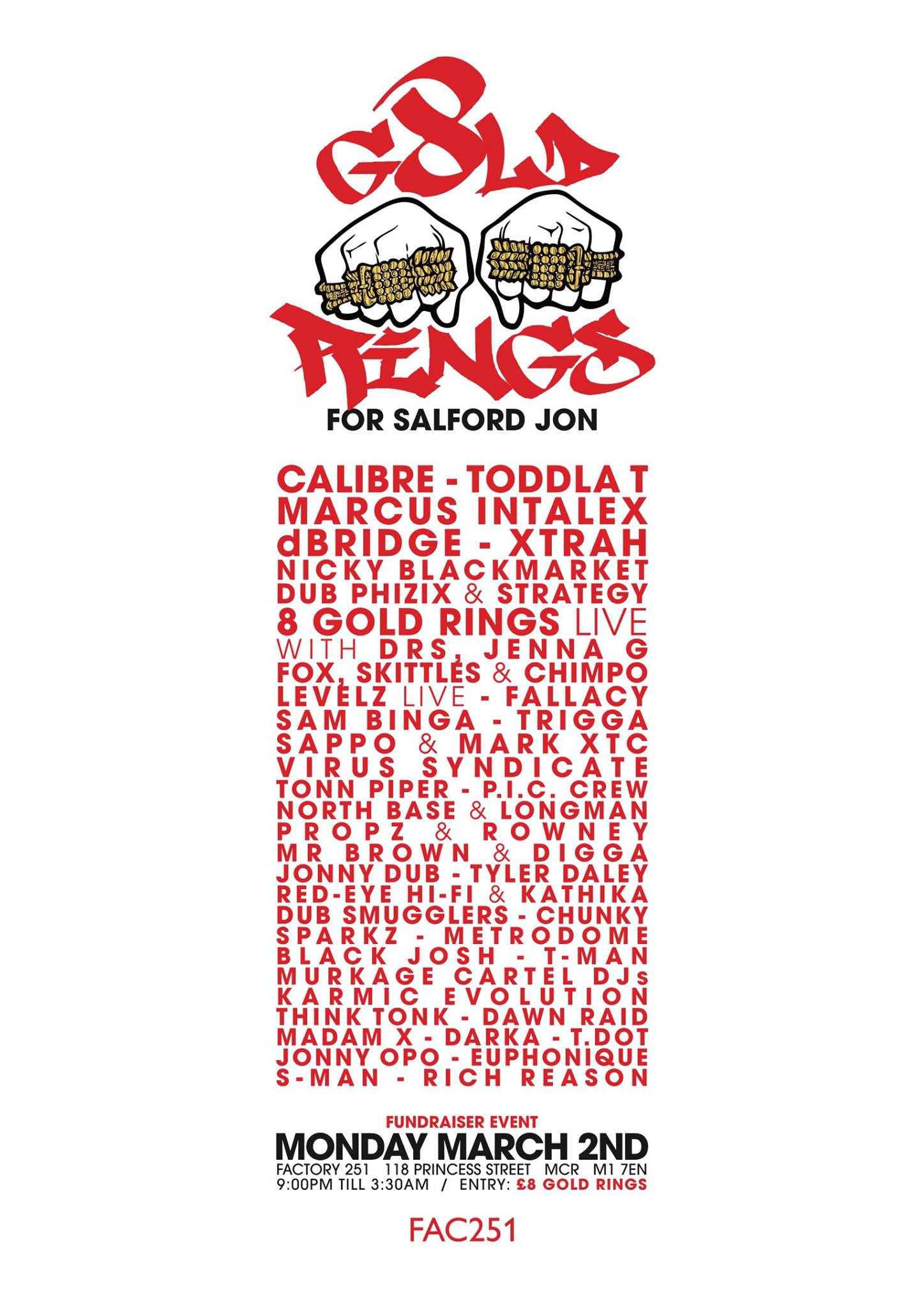 Line-up:

CALIBRE
TODDLA T
dBRIDGE
DUB PHIZIX + Strategy
MARCUS INTALEX
8 GOLD RINGS Live with DRS, JENNA G, FOX, SKITTLES, CHIMPO + TYLER DALY
LEVELZ – Live
SAM BINGA
XTRAH
TRIGGA
VIRUS SYNDICATE
SAPPO + MARK XTC
TONN PIPER
FALLACY
PROPZ + ROWNEY
NORTH BASE with LONGMAN
DUB SMUGGLERS
RED-EYE HI-FI with KATHIKA
JONNY DUB
MURKAGE CARTEL DJs
P.I.C. CREW
CHUNKY
SPARKZ
METRODOME
BLACK JOSH
T-MAN
KARMIC EVOLUTION
THINK TONK
DAWN RAID
MADAM X
DARKA
T.DOT
JONNY OPO
EUPHONIQUE
S-MAN
RICH REASON