Interview: DJ Yoda previews Breakfast of Champions at Band on the Wall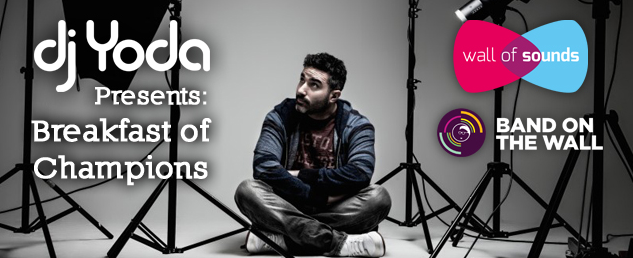 This Friday night will see the culmination of a week's residency between DJ Yoda and a lucky team of collaborators working at Band on the Wall. Potential partners were asked to apply for the residency, but places were already cemented for Manc rappers Truthos Mufasa (Ape Cult), Sparkz (Voodoo Black) together with Rex Domino.
Find details on the collaborators and keep an eye on the process over at Brighter Sound. Day One is already up here.
I caught up with Yoda ahead of this weekend's performance. All pics of participants are by Brighter Sound.
Buy tickets for the event over at BOTW.
Breakfast of Champions is gonna be the start of a movement… 
First off, this is an unusual project in the grand scheme of things – have you done anything similar in the past?
I've always tried to work on interesting collaborations – from orchestras to beatboxers to brass bands – but this is the first time I've actually put together a band from scratch to make original music. It's a lot more work, but also much more satisfying!
Who's behind the project? Why do you think they approached you in particular?
Band On The Wall in Manchester put on an "artistic residency" once a year (here's a little info on last year's with Snarky Puppy)– they approached me and asked if I'd be interested in putting together a band. I can't say why! It's an interesting idea to have a DJ be the driving force behind something that sounds musically bigger than just playing records.
Were you integral in deciding on your collaborators or are their talents going to be a surprise?
I was absolutely integral. They put a call-out to emerging musicians, and we had tonnes of interest. So I then had this "X-Factor"-style day up in Manchester where I whittled the selection down to the kind of group I would like to work with.
How are you preparing? What form will the final performance take or is that a complete unknown at this point?
I've produced an EP's worth of music that we will translate to a live band performance, and then we plan on creating about the same amount again of totally original music during a week's jamming, rehearsing and drinking tea.
What are the overall objectives of the project?
To do something different and new! That's pretty much the goal with everything I try.
Have you had a chance to meet Sparkz, Truthos and Rex yet? How will your relationship with them play out over the five days?
Yep I put these guys together from the start, and we've been working on music all this time – I'm really excited about getting to share the results of these sessions!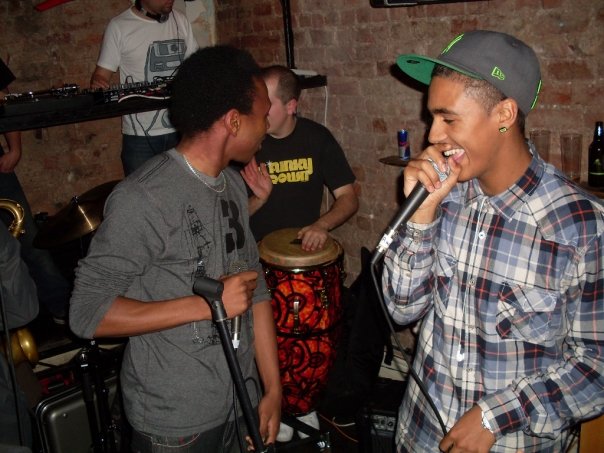 Why should we come and check out the gig?
Because there's a lot of people working together to make something really unique – Breakfast of Champions is gonna be the start of a movement!