Download: Run The Jewels enlist Jones from Police Academy for Oh My Darling Don't Cry #RTJ2
Having received the nicest promo email in the world from El-P and Killer Mike earlier today, announcing pre-orders of RTJ2, I'm proper excited for the release of the album.
Adult Swim have a preview of the LP (no pun intended) on their Soundcloud with a free download of Oh My Darling Don't Cry, and it's fat as fook (and also features robot voice from Police Academy's Michael Winslow aka Jones).
RTJ2 will be released on October 27/28 – this time on Nas's Mass Appeal label.
The duo hit Manchester on 11 December at Gorilla – check tour dates here.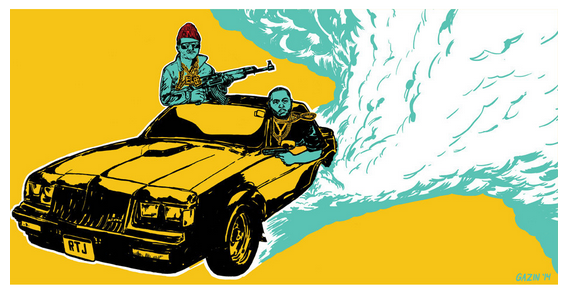 You can pre-order the album, including a number of exclusive, one-off bonus packages (I'm going for The Meow The Jewels package – Run The Jewels will re-record RTJ2 using nothing but cat sounds for music. You are free to profit from this album in any way you see fit up to 100k in net global profit or 3 years).
The album will also be a free download at the same link – but you know you want the vinyl.
Keep your peepers on www.runthejewels.net