Bacao Rhythm & Steel Band: Bacao Suave c/w Round and Round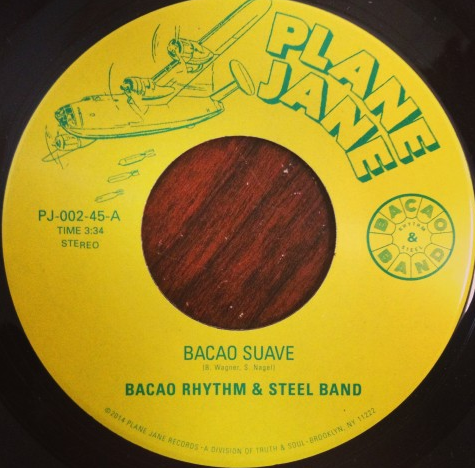 The Bacao Rhythm & Steel Band's P.I.M.P. has become the stuff of legend since its release on Mocambo records back in 2008. It currently fetches a good £40 on 7″, which makes me all the more sad that one of my copies is a little roughed up. 'This is the orginal!', 'I don't know why they didn't get more attention, 'cause that groove is strictly dope!' – have a gander through those YouTube comments.
Truth and Soul subsidiary Plane Jane Records have a whole album lined up, entitled simply '55'. The first 45 to be released from it is a double whammy of known heavyweight tunes reworked by BRSB – Bacao Suave is their version of Dilla's timeless Rico Sauve (on BBE's shiny-covered Welcome 2 Detroit), while Hi Tek's Round and Round appeared in its original form on his first solo LP, Hi-Teknology (Rawkus, 2001).
Grab the vinyl and download over at the Truth and Soul website here, and keep your ear to the ground for more.