MC Dro-P x Mankub – Le Camp des Perdants (The Losers' Side)
1963 science fiction masterpiece La Planète des singes (Planet Of The Apes to the rest of the world) is homaged in the new album from MC Dro-P, collaborating with Manchester-based beatsmith Mankub. La Plan​è​te des Cons will be released on 7th October on underground label Gold On The Mixer.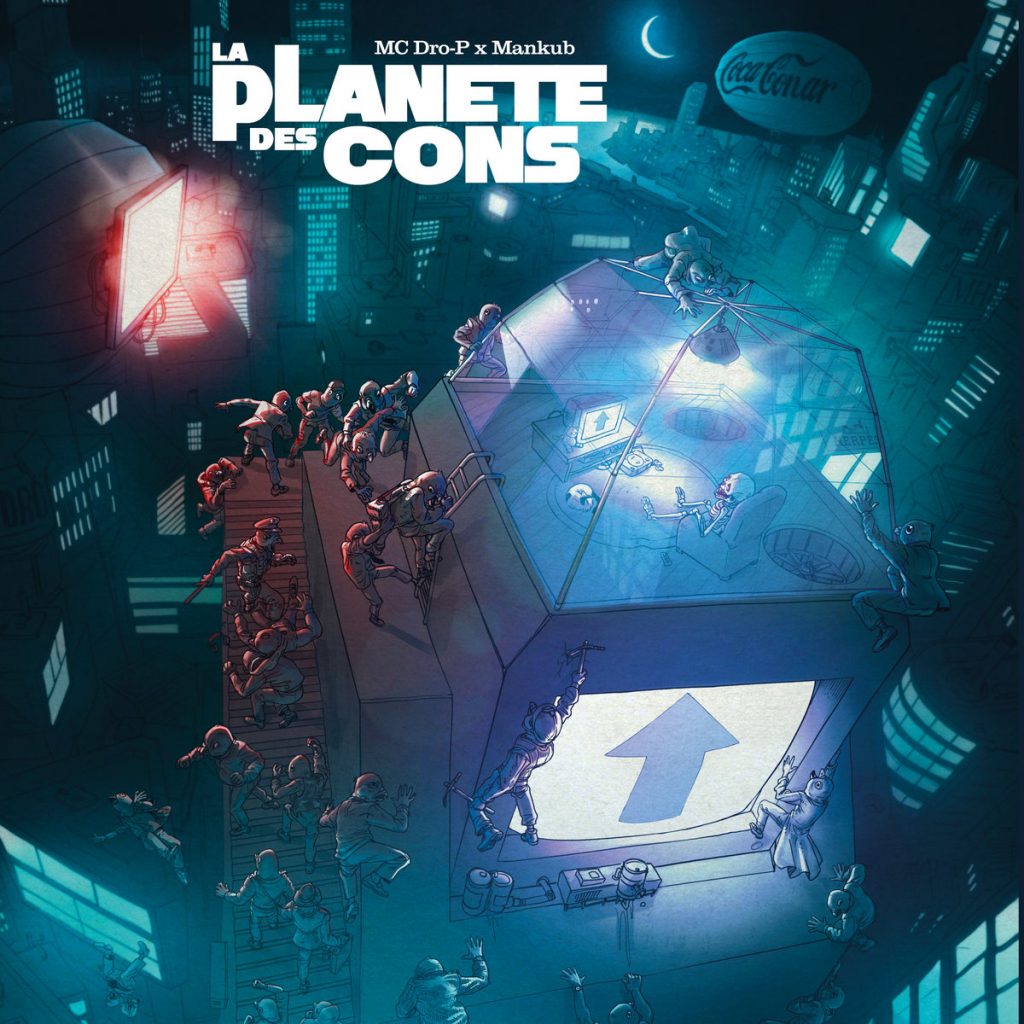 Some blurb from the album:
Trifling with the codes of the genre, the two acolytes take us on a one-way trip to the farthest and most absurd reaches of the universe. But like in the novel Planet of the Apes to which the album pays homage, it is indeed on Earth that this cosmic-poetic journey brings us back. Throughout the tracks of the album, MC Dro-P indeed pushes us to stare at human stupidity straight in the eye and to take stock of the slow agony of our dear blue planet – all while brilliantly grooving on Mankub's inimitable instrumentals.
Also featuring on the LP are guests Deeq (Oxford), Amos (Blackpool), Teach Em (London), DJ Blaster B (Switzerland) and Scam Leon (En Garde Records, France). Enjoy lead single Le Camp des Perdants below.
RELEASE: 7 OCTOBER 2022