Record Store Day 2018: Groovement Picks
It's that time of year again so I've had a sift through some of the RSD releases that I will be refusing to queue for yet secretly desire in 2018. Black vinyl unless I've mentioned a colour in the description, and I've tried to link to a release or purchase page for each to give you an idea of what you can expect to pay.
Here's a Spotify playlist of stuff I could find on there, and original versions where the RSD might be a re-edit or rework (and the irony of using digital files to promote vinyl records isn't lost on me, I'm holistic).
António Sanches: Buli Povo! LP (Analog Africa)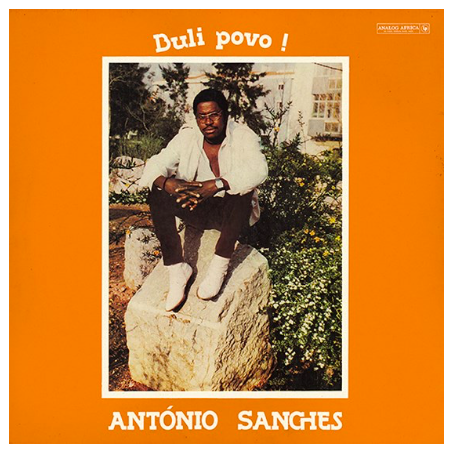 Barry Gray Orchestra: No Strings Attached – TV themes light blue 10" (Pye)
A re-release of the original 1985 10 inch, this time on light blue vinyl with a new cover. The Mysterons Theme is my jam on this one.
A1. Thunderbirds (Main Theme)
A2. Captain Scarlet Theme
A3. Hijacked
A4. Aqua Marina
B1. Stingray
B2. The Mysterons Theme
B3. Joe 90
B4. "Parker, Well Done"
Fishman: The Beginning Of The End 12″ (Strut)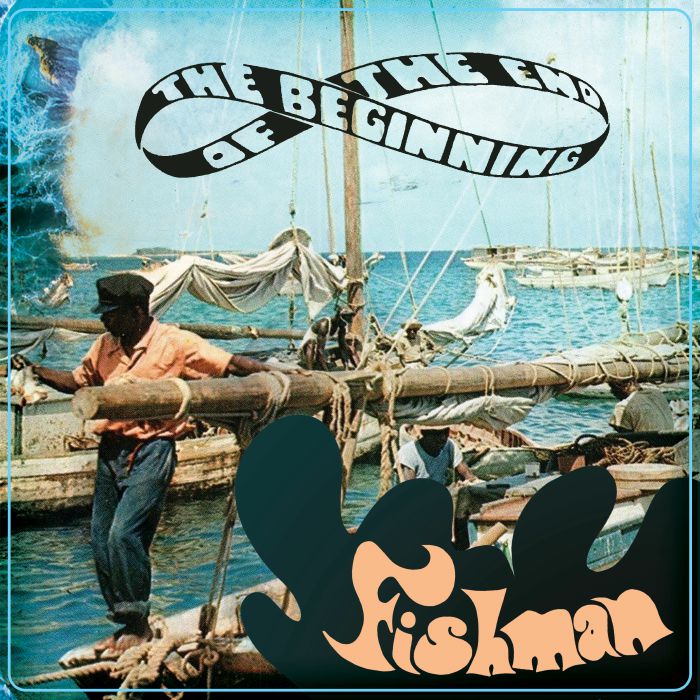 'Strut presents an an 11-minute previously unreleased version of folk-soul gem Fishman from 1972 by legendary Caribbean funk band The Beginning Of The End.'
Chain Reaction: Say Yeah / Search For Tomorrow dinked 7″ (Rain & Shine)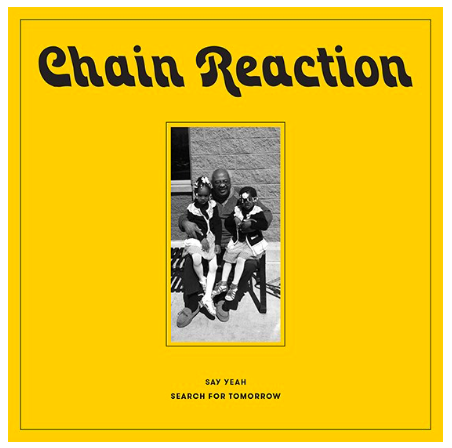 A reissue of a soul digger's delight.

Creation Rebel – Dub From Creation clear LP (On-U Sound)
A 19 year old Adrian Sherwood's first studio release, engineered by dub pioneer Dennis Bovell, originally released on Hitrun in 1978 – so it's a 40th anniversary release.
Cymande: Promised Heights LP and Second Time Round LP (Mr Bongo)
These have seen reissue before, but this time it's Mr Bongo and they're mastered from the original tapes so I'll probably buy them again!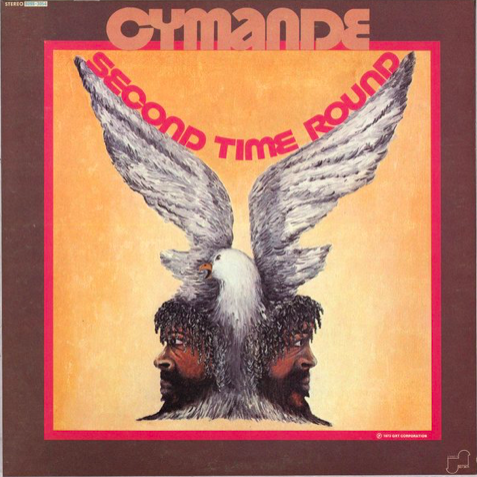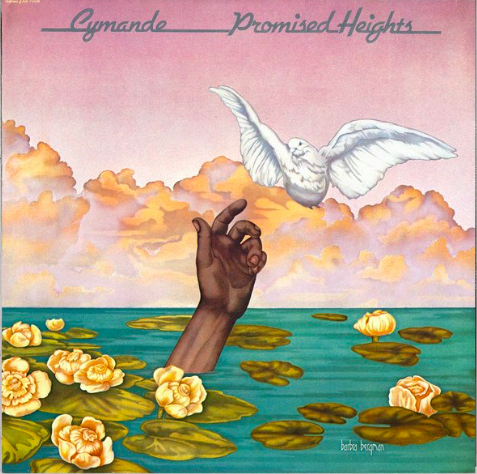 Dave Grusin – The Friends of Eddie Coyle OST coloured LP (Wewantfriends)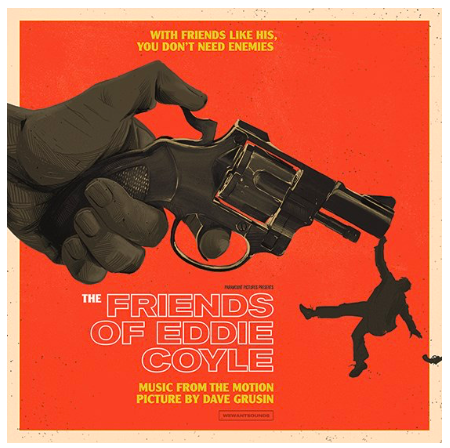 Funky jazzy 1973 OST featuring the cream of LA musicians at the time, with a new cover by Oliver Barrett (known for his Waxwork and Mondo art). Sleeve notes by David Toop.
DMX – X Gon' Give It To Ya blood red 12″ (UMC / Mercury)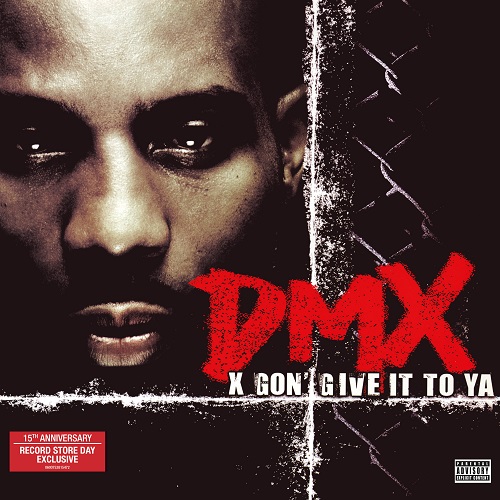 How could you not want to support Earl Simmons after his failed play of Slippin' to the judge? This blood red release features Party Up (Up In Here) and the instro of the title track. I might consider queuing for this one. Wait… £17????
Doctor Who: The Tomb Of The Cybermen silver 2LP (Demon Records)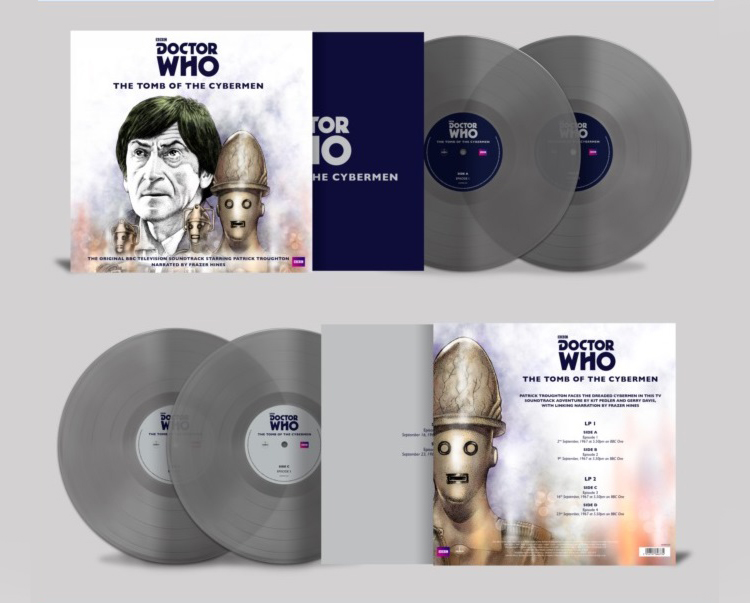 I make no apologies from being a Doctor Who nut since I was old enough to be up late enough on a Saturday night. The 1967 Patrick Troughton classic, lost in time until its rediscovery in Hong Kong in 1992, is presented here over two hours and two records. This is the cast soundtrack of the televised story, with linking narration to fill in the pictures from Jamie aka Frazer Hines. Limited to 3000 worldwide.
Doctor Who: The City Of Death translucent green 2LP (Demon Records)
The full cast soundtrack of the 1979 story with linking narration by Romana, Lalla Ward.
Duke Reid All Stars / Roland Alphonso – Judge Sympathy / Never To Be Mine coloured 7″ (Trojan)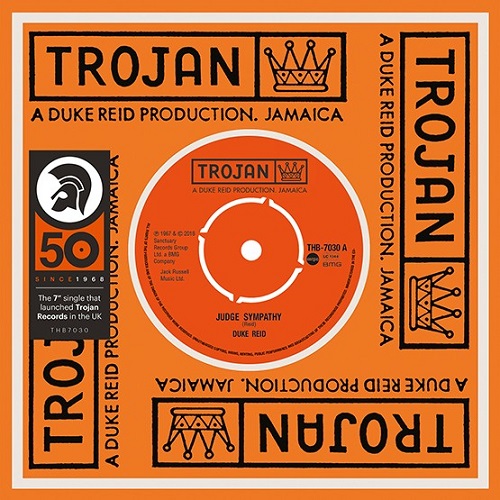 A 50th anniversary re-release of the first ever UK single on Trojan.
Too Slow to Disco Brasil compiled by Ed Motta (How Do You Are?)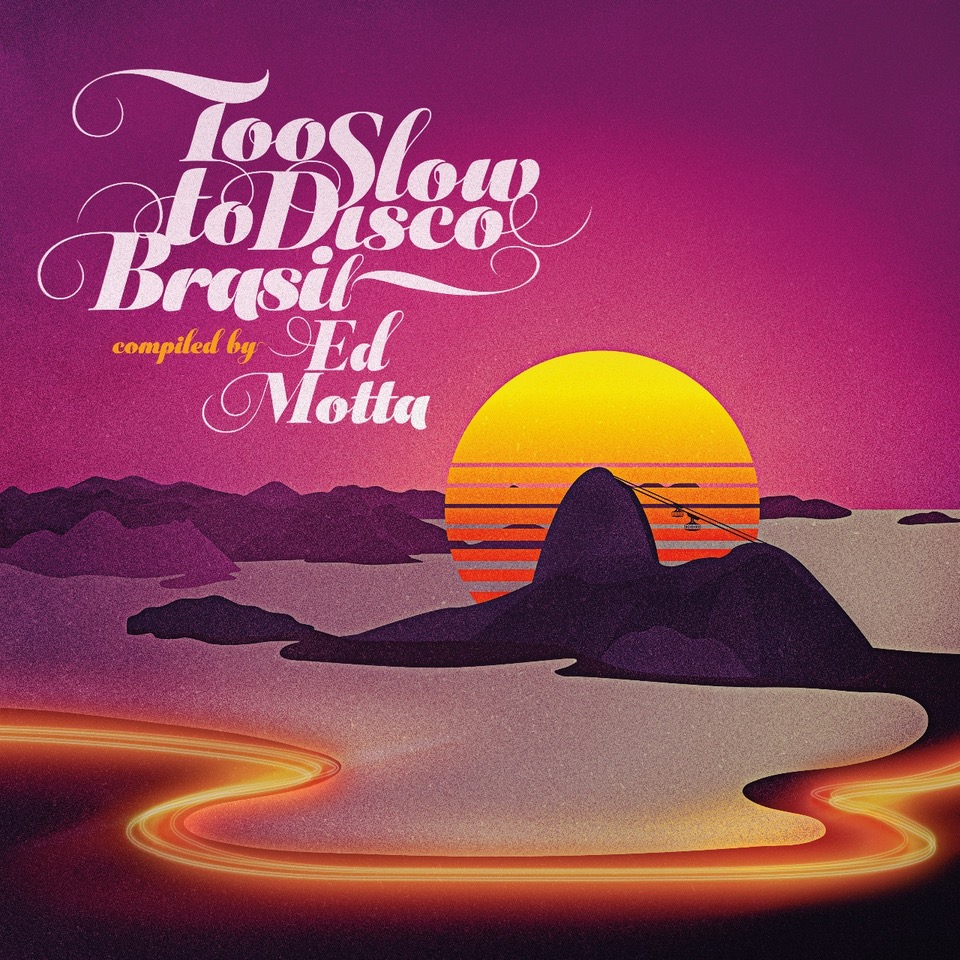 1. Filó Machado – Quero Pouco, Quero Muito
2. Sandra Sá – Guarde Minha Voz
3. Altay Veloso – Débora
4. Junior Mendes – Copacabana Sadia
5. Don Beto – Renascendo Em Mim
6. Lucinha Turnbull – Toda Manhã Brilha O Sol
7. Guilherme Arantes – Coisas Do Brasil
8. Carlos Bivar – Maré Ok
9. Biafra – Leão Ferido
10. Santa Cruz – Mais Uma Chance
11. Jane Duboc – Se Eu Te Pego De Jeito
12. Cassiano – Rio Best-Seller
13. Carlinhos & Soninha Queiroz – Pra Você
14. Gelson Oliveira & Luiz Ewerling – Acordes E Sementes
15. Zeca Do Trombone – Rota-Mar
16. Roupa Nova – Clarear
17. Kiko Zambianchi – Estréia
18. Brylho – Jóia Rara
19. Rita Lee & Roberto – Atlântida
Ennio Morricone – Drammi Gotici white vinyl LP (Rustblade)
A 1978 gothic horror mini series scored by the don Morricone.
Ennio Morricone – Autopsy OST marbled orange 2x 12″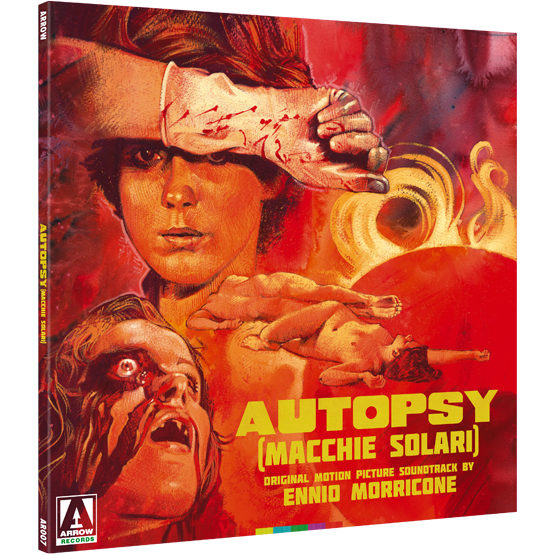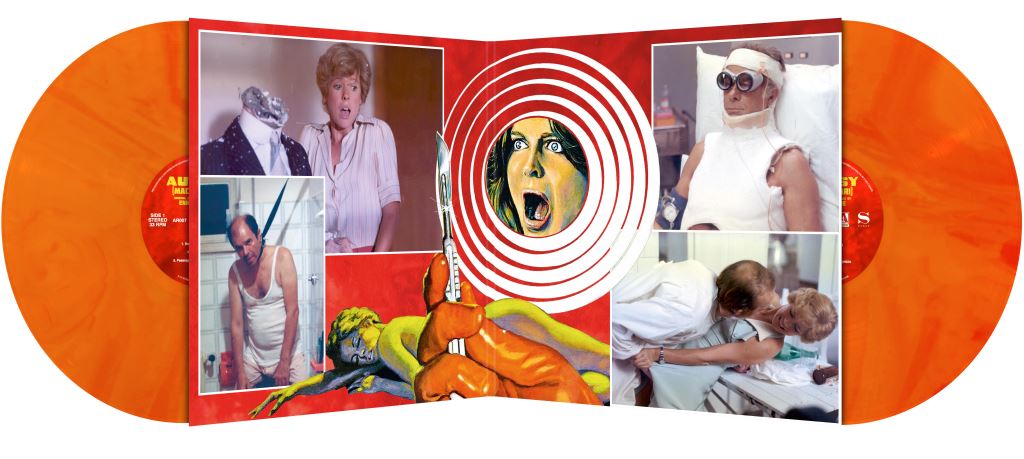 The new arm of Arrow Films, Arrow Records, puts out a double 12″ of Macchie Solari (Autopsy), a 1975 giallo from Armando Crispino. Double translucent marbled orange 180 gram vinyl, with 350gsm gatefold sleeve. Newly mastered by James Plotkin with liner notes by Lovely Jon. Brand new to wax.
ESG – Come Away With Me orange LP (Fire Records)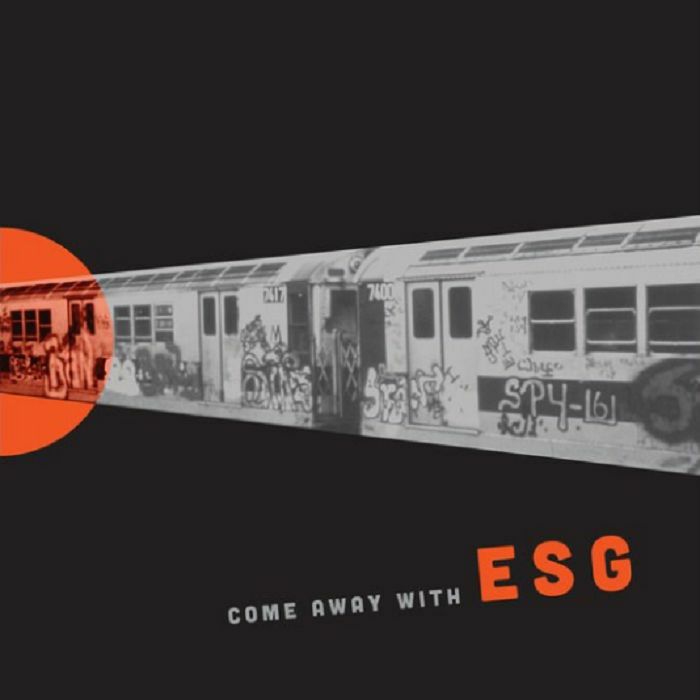 40th anniversary reissue of the debut album from the criminally overlooked Bronx sisters.
First Choice: Dr Love / Everyman: Love Having You Around (Late Night Tuff Guy Reworks) 12″ (Salsoul Records)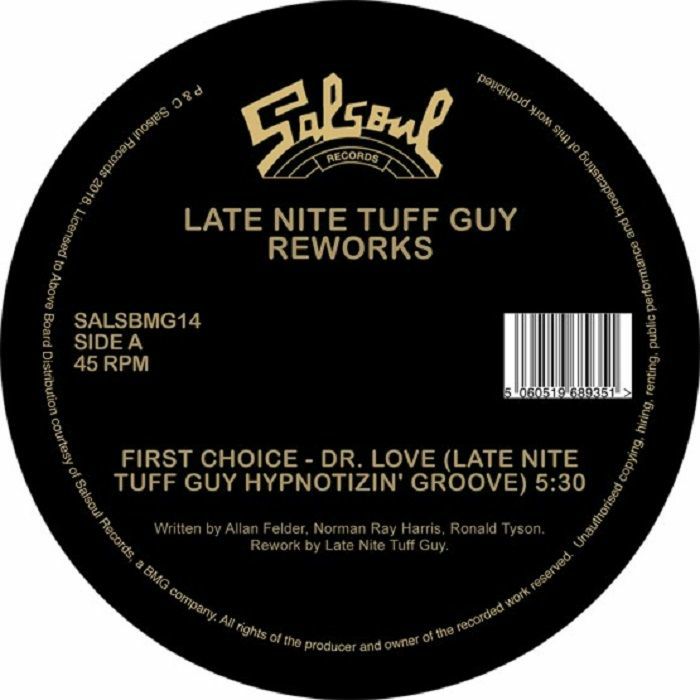 Salsoul tracks remixed by the king of the disco build up.
A1. First Choice – Dr. Love (Late Nite Tuff Guy Hypnotizin' Groove)
B1. Double Exposure – Everyman (Late Nite Tuff Guy Rework)
B2. First Choice – Love Having You Around (Late Nite Tuff Guy Rework)
GoGo Penguin – v2.0 Deluxe Edition (Gondwana Records)
The homies at Gondwana have remastered the second GoGo album, and added bonus tracks.
Goldie: 25 Years of Goldie, Unreleased and Remastered 3 x coloured 12″
A. Goldie presents Rufige Kru – I Walk the Dog [Re-Mastered]
B. Goldie presents Rufige Kru – Hornet 127 [Re-Mastered]
C. Goldie presents Rob & Goldie – Shadow VIP [Re-Mastered]
D. Goldie presents Rufige Kru – Rider's Aftermath [Re-Mastered]
E. Goldie presents Rufige Kru – Stormtroopa (Original Mix) [Re-Mastered]
F. Goldie presents Internal Affairs – Shinin' Down on Me (J Majik Rmx) [Re-Mastered]
The Hempolics: Riding For A Fall / Come As You Are 12″ (Shark Free Records)
Caught these guys over the weekend at Band On The Wall with Don Letts and they were great.
Jean Carn: Was That All It Was / Don't Let It Go To Your Head 180g 12″
The Jimmy Castor Bunch: It's Just Begun coloured LP 
Lalo Schifrin: Enter The Dragon 140g picture disc LP (Rhino Warner)
A landmark release by Schifrin where blaxploitation met martial arts, the soundtrack to Bruce Lee's wider exposure to the Western world.
Laraaji: Sun Transformations LP (All Saints Records)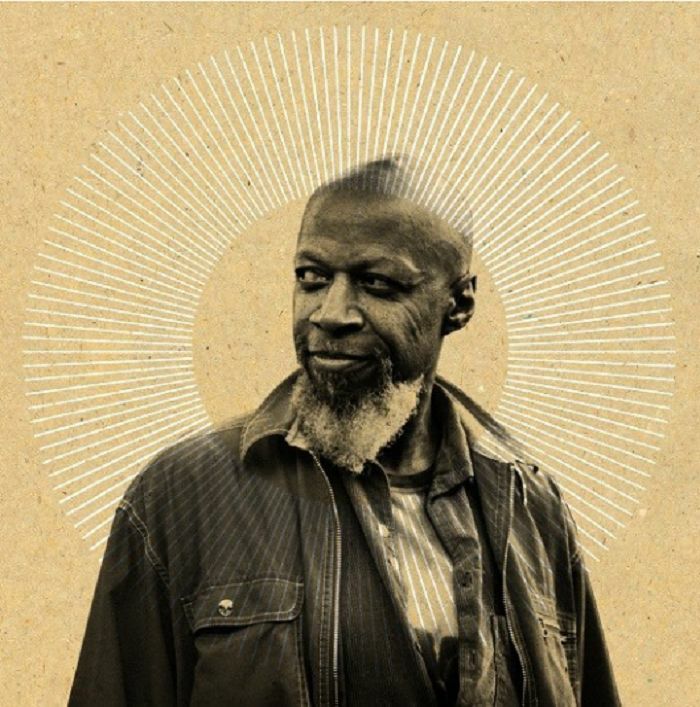 1. Ocean Flow Zither (Mia Doi Todd Remix)
2. Introspection (Dntel Remix)
3. Open The Gift (The Treasure Expands Remix by Diva)
4. Sun Gong 2 (Gong Sun Edit by Benjamin Tierney)
5. Laraajazzi (Natureboy Flako Remix)
6. Enthusiasm (Dexter Story Remix)
7. LRJ n DUB 2 (Lotus & Lion mix by Daniel Marcellus Givens)
8. Laraaji meets La Ras_ G LaraajiCollaji (Carlos Niño EDIT + Additions featuring Jamael Dean)
9. Change (Mizell Remix)
Lonnie Liston Smith: Expansions / The Cosmic Echoes: A Chance For Peace 12″ (Flying Dutchman Records)
The Main Ingredient: Work To Do / Instant Love 7″ (RCA)
Marvin Gaye: Let's Get It On (45th Anniversary Edition) 180g red LP (UMC / Island)
Mary Clark: Take Me I'm Yours 7″ (Soul Brother Records)
The Maytones: Only Your Picture 7″ (Burning Sounds)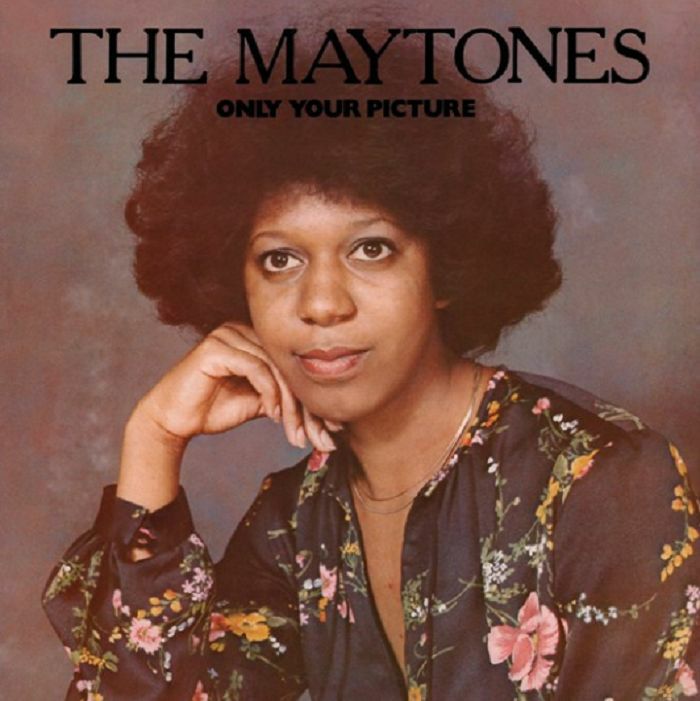 Nas: illmatic Live From The Kennedy Center 2LP (Mass Appeal)
The concert with orchestral sheet music and a 24×36″ poster, on 180g wax.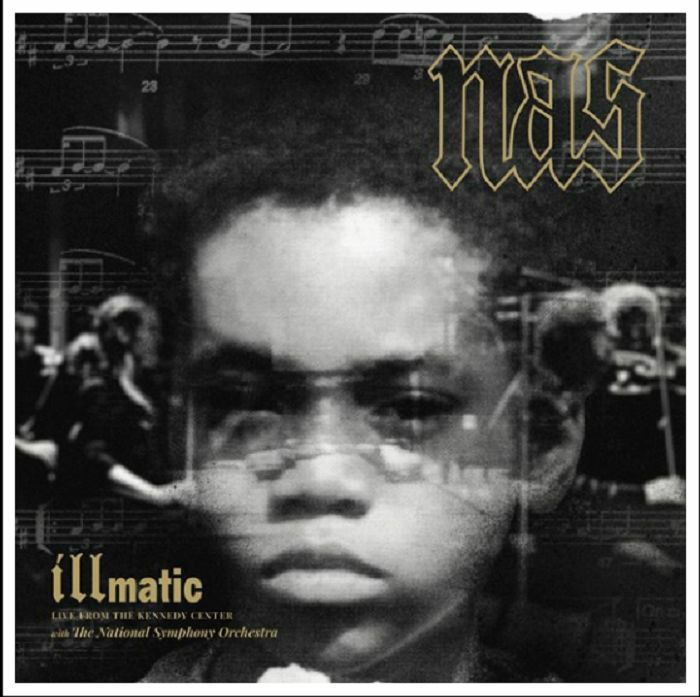 The Notorious B.I.G.: Juicy grey 12″
Odyssey: Native New Yorker /Phyllis Hyman: You Know How To Love Me / Keni Burke: Let Somebody Love you (Dimitri From Paris Special Re-Mixes) gatefold 2 x 12″
The City of Prague Philharmonic Orchestra conducted by Paul Bateman: Hitchcock orange 7″
Oumou Sangaré – Mogoya Remixed white 12″
A1. Minata Waraba – Sampha remix
A2. Yere Faga – Natureboy Flako remix
A3. KounKoun – PEDRO remix
B1. Fadjamou – St Germain Remix
B2. Kamelemba – Pouvoir Magique remix
B3. Fadjamou – TWOTEK remix
Prince Fatty: Sunshine ft Omar and Fatlip dinked 7″ (Evergreen Records)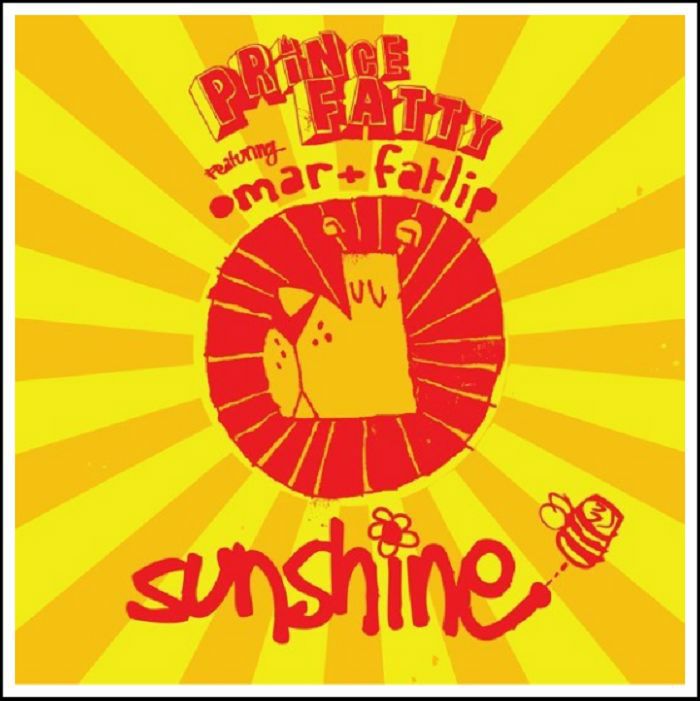 Roy Ayers cover, recorded live with no overdubs.
Run The Jewels: Stay Gold Collector's Box
The box set included an etched (with Marvel artwork) 12″, a box including space for RTJ 1, 2 and 3 plus the upcoming 4 (I do love a good spine), a double-sided slipmat, poster and sticker set. I'm not sure I'm giving RTJ any more money since Mike's NRA fuck up, though. We'll see. This one'll be around £44.
Music wise, the 12 includes:
Kill Your Masters
Kill Your Masters Instrumental
Stay Gold (remix) feat Gangsta Boo
Stay Gold (Remix)  Instrumental
S U R V I V E: RR7400 (Relapse Records)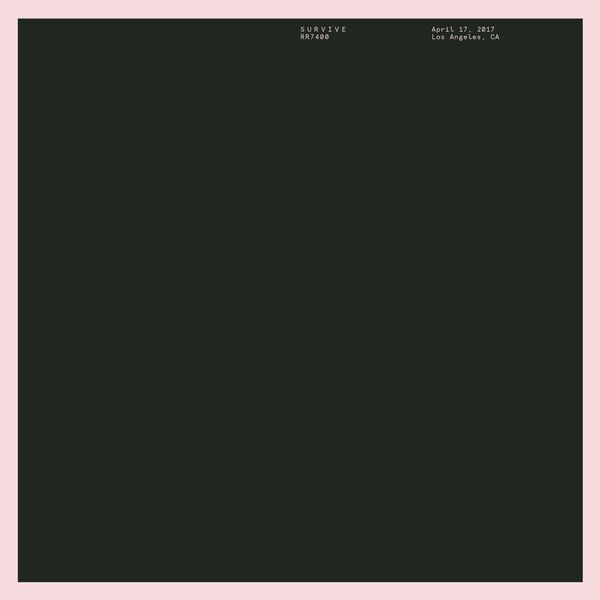 A live Red Bull LA studio recording of nine stongs, in a Peel Sessions style.
Floating Cube (Los Angeles, CA – 4-17-17)
Omniverse (Los Angeles, CA – 4-17-17)
Sorcerer (Los Angeles, CA – 4-17-17)
Cutthroat (Los Angeles, CA – 4-17-17)
Holographic Landscape (Los Angeles, CA – 4-17-17)
Black Mollies (Los Angeles, CA – 4-17-17)
Parousia (Los Angeles, CA – 4-17-17)
Wardenclyffe (Los Angeles, CA – 4-17-17)
Copter (Los Angeles, CA – 4-17-17)
The Dap-Kings / Saun & Starr: Look Closer Instrumentals blue LP (Daptone Records)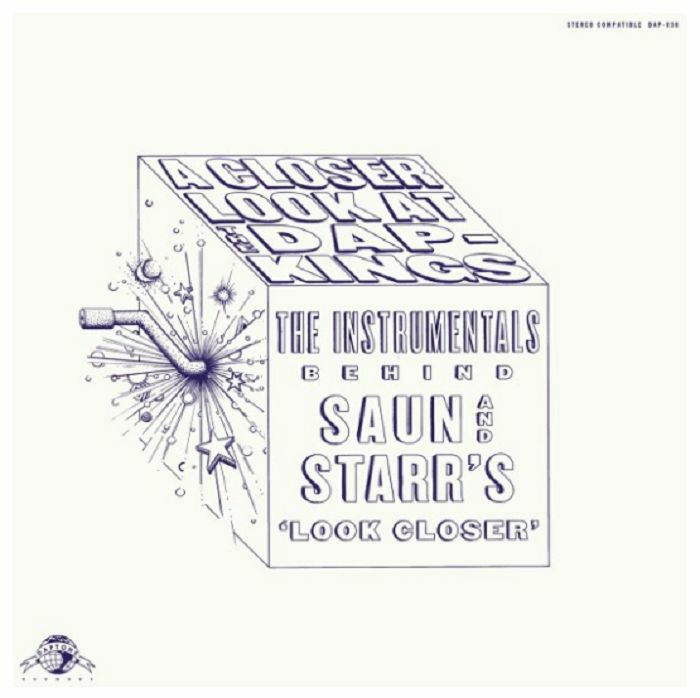 There wil be no repress! 1800 worldwide. The Dap-ettes stepped to the front of the stage with their joyous 2014 album: here are the beats.
Studio One Dubplate Special 7″ box set (Soul Jazz) 
Record 1:
Alton & Cedric – Black People
Cedric Brooks – Soul Eye
Record 2:
The Officials – Distant Drums
Cedric Brooks – Power To The People
Record 3:
Soul Brothers – Skitting Day
Carey Johnson – Go Ahead
Record 4:
Alton & Zoot – Don't Know What You're Doing
Brentford All Stars – The World Is A Ghetto
Record 5:
Jacob Miller – Westbound Train (Alternate Version)
George Philip – One One (Alternate Version)
Soul Jazz presents Congo Revolution: African, Latin, Jazz and Funk Sounds from the Two Congos (1957-73) 7″ box set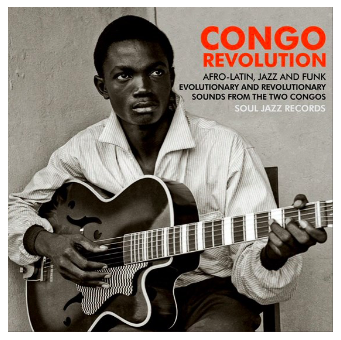 Record 1:
Rock-A-Mambo – Baila
Beguen Band – Yo Me Moera
Record 2:
Bantous De La Capitale – Watchiwara
African Fiesta – Mambo Hawaienne
Record 3:
O.K. Jazz – Sois Sage Amour
African Jazz – Merengue Fafa
Record 4:
African Fiesta Sukisa – I Got The Feelin'
O.K. Jazz – Kiwita Kumunani
Record 5:
Ryco Jazz – La Juventud
Trio Madjesi & Sosoliso- Matshatsha
Tim Armstrong: A Poet's Life white LP (Hellcat Records)
The 2007 debut solo album from Rancid's Tim Armstrong, recorded with The Aggrolites, sees a vinyl release.
UNKLE: Live On The Road – Koko coloured 3LP
Various: New York Soul 67 (History Of Soul)
Sugarhill Boom Box 4x 12″ (Sugarhill)
New Orleans Soul 1067 (History Of Soul)
William DeVaughn: Be Thankful For What You've Got white 12 (Roxbury)
Wu Tang Clan: Enter The Wu Tang 36 Chambers cassette