Stepping forward: Yemi Bolatiwa refocuses her space
2018 sees Yemi refocus the spotlight on herself, as she embarks on deep soul and future RnB oriented projects. Here's a stripped back version of a song she's written called Silent Sufferer, with Oliver Lamb on keys and recorded at Joshua Brooks, Manchester.
---
---
You've been involved in various Manchester aspects over the past few years. What have been your highlights?
---
My first ever gig with Pareidolia in 2013 at Solomon Grundy's (Withington, in the south of Manchester). Looking back I cringe at the quality of my voice and performance, really, but it was the start of my passion project and great friendships.
Manchester Jazz Festival 2016 was a true highlight for me, one of the hottest days in July set up in a posh marquee with nearly 400 people sat down watching intensely and the reception was amazing! Singing and dancing on tables at Albert's Schloss can also be a lot of fun and has given me a lot of valuable performance experience!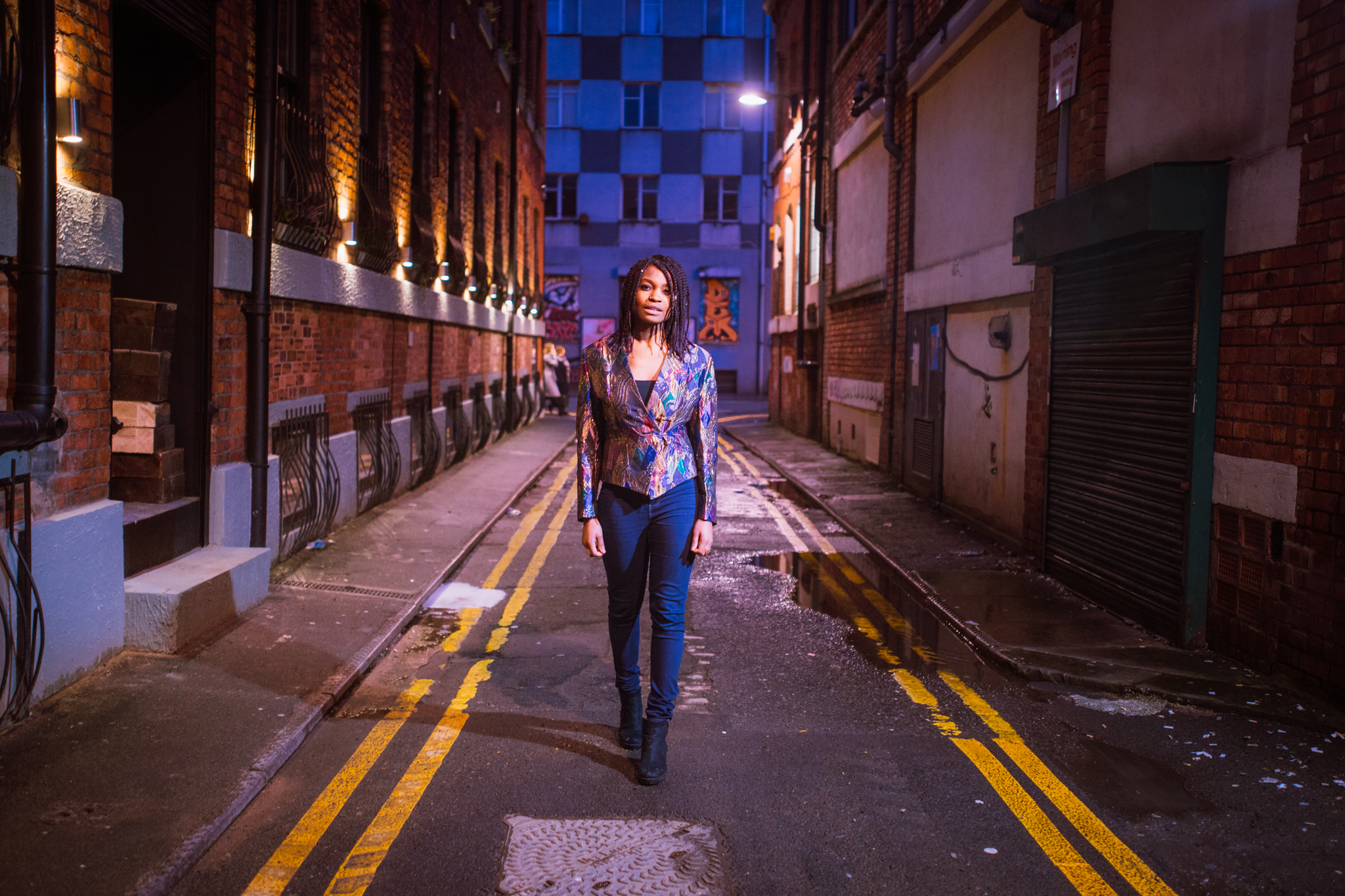 How is Manchester for aspiring artists? What are the barriers and who supports?
---
I'd argue we must have one of the best creative and music networks in the UK, mainly because of the closeness of community in the scene, incestuousness if you like (can I say that?) and sense of collaboration.
I think a barrier could be not knowing anyone within the live scene. You really have to network in Manchester, but that's not a bad thing and it's easy to do. London's scene is beyond competitive. I don't think I'd enjoy the struggle to get good and get heard as much – as much as it is my hometown. It would be great to have even more dedicated venues for subculture / grass roots / independent music with good dedicated stages, but it's a fairly small city. I don't want to be complacent. I've been lucky enough to play a lot of the best ones we have.
What's the switch up for your projects in 2018? What's different?
---
The difference is that I'm putting myself at the forefront of it all, as opposed to… not so much hiding, but sitting as a feature vocalist, or leader of a band. I'm out here now as my name, person and singer, which feels strange and narcissistic to do but I'm kind of ready to tackle it, as well the learning that will come from trying to be a 'solo artist'.
I'll deffo keep collaborating, 'til nobody wants to work with me anymore haha, and I'm still in other bands, but my focus is me at moment, which I think I've always been afraid, too modest or coy to do!
Please tell us all about Silent Sufferer.
---
It's such an obvious song. Really simple, the lyrics are transparent, no allegory just direct. It may not blow peoples socks off, but I've not really tried to do that. I've sung a melody that is reminiscent of a mood, actually quite a big revelation and self-admittance for me, and despite simplicity in the vocals and words, the message to me is so strong and honest. I hope it comes across like that, but who knows.
What's next for you?
---
I'm working on a soul and electronic breaks project at the moment, and recording a video for that too. Soundwave 2018 with Pareidolia, and a really important audition for something pretty big coming up… but I might not get it so I won't ruin that surprise.
Keep up to date with Yemi on the socials listed above.