New music / The Frightnrs: More To Say Versions
The Frightnrs' 2016 debut album Nothing More To Say garnered strong reactions across the board, the first reggae long player on the soul-soaked Daptone Records label. Producer Tiklah, aka Victor Axelrod, has lovingly created dub versions of all the tracks to make a fresh sister album: More To Say Versions.
Limited to 3000 copies and with 3-D cover art (custom Frightnrs 3-D glasses included), you can pre-oder on
Bandcamp
 or
iTunes
. I'll update this with a link to the vinyl soon, but keep an eye on
Daptone
.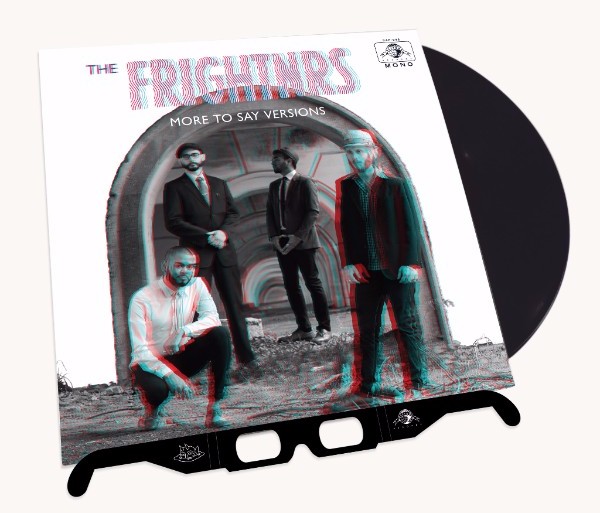 Look out for a new interview with Daptone label head Neal Sugarman on here soon, when I had a chance to catch up with him on a Sugarman 3 date in Manchester.

Tracklisting

1. All My Tears (Version)
2. Dispute (Version)
3. Nothing More To Say (Version)
4. Gotta Find A Way (Version)
5. Purple (Version)
6. Trouble In Here (Version)
7. Till Then (Version)
8. Lookin (Version)
9. What Have I Done (Version)
10. Hey Brother (Version)
11. Gonna Make Time (Version)