On Wax: Czarface Book & Record Set for RSD 2017
For every pink version of Barbie Girl by Aqua, there's a quality Record Store Day release actually worthy of your attention.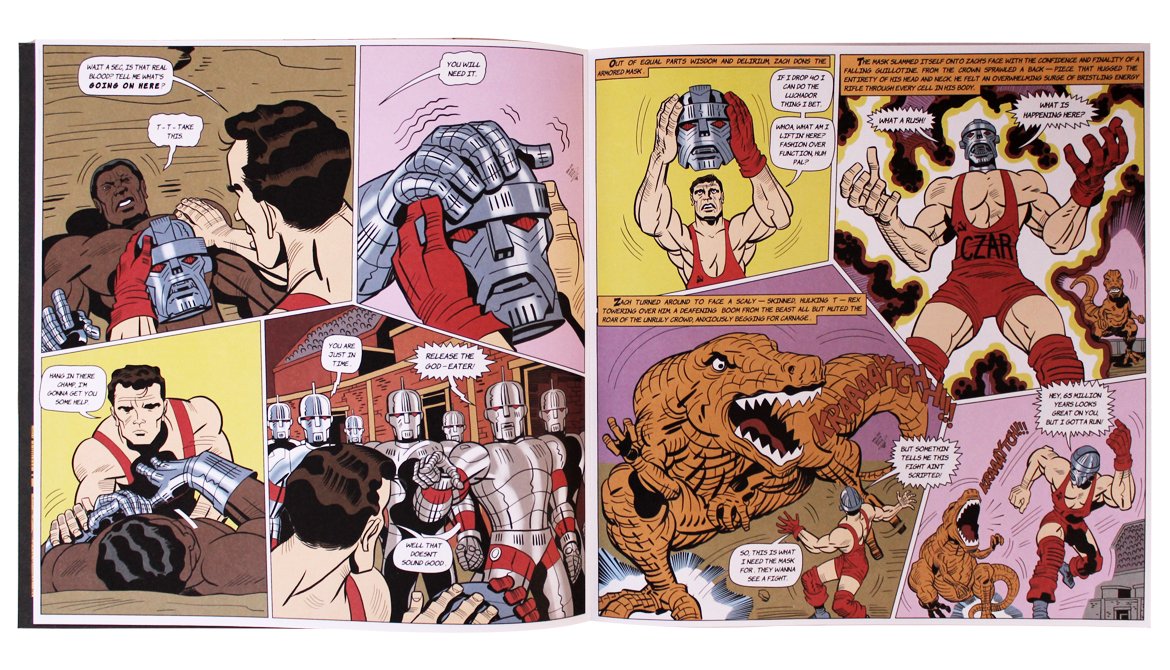 Czarface (aka Inspectah Deck, 7L and Esoteric) have taken the opportunity to release a mini-sequel to their albums in the form of a book and record set in the tradition of the legendary Power Records releases from the seventies.
Read on and click play on the theme song above, with live instrumentation from the Czar-Keys and Jeremy Page,  and vocals from Kendra Morris.
Having recently collab'd with Marvel Comics for a Black Panther trailer…
… Czarface deliver an audio adventure complete with narration! 24 pages of colour, gatefold jacket with defining art by Lamour Supreme, and interior art by the don El Ultimo Codice.
Story By : Seamus Ryan (aka Esoteric)
Cover Art: Lamour Supreme
Comic Art : El Ultimo Codice
Produced By : The Czar-Keys & Jeremy Page
Executive Producer: Inspectah Deck, 7L & Esoteric
Want more hip hop and comics? Check my recent Bonafide article.