Saul Williams is back with new album Martyr Loser King.
First coming to attention in 2001 with the LP Amethyst Rock Star and its incendiary, killer single and poem Coded Language, Saul's work is equated with powerful messages. Martyr Loser King is no exception, reaching into the first and third worlds, a diatribe on technology where 'mriba strokes (meet) trap hi hats'. Read more about the concept behind the album on his site.
As well as hitting our home town of Manchester at the esteemed Band On The Wall (with homegrown poetry from Young Identity plus Dizraeli), you can catch Saul at the following dates: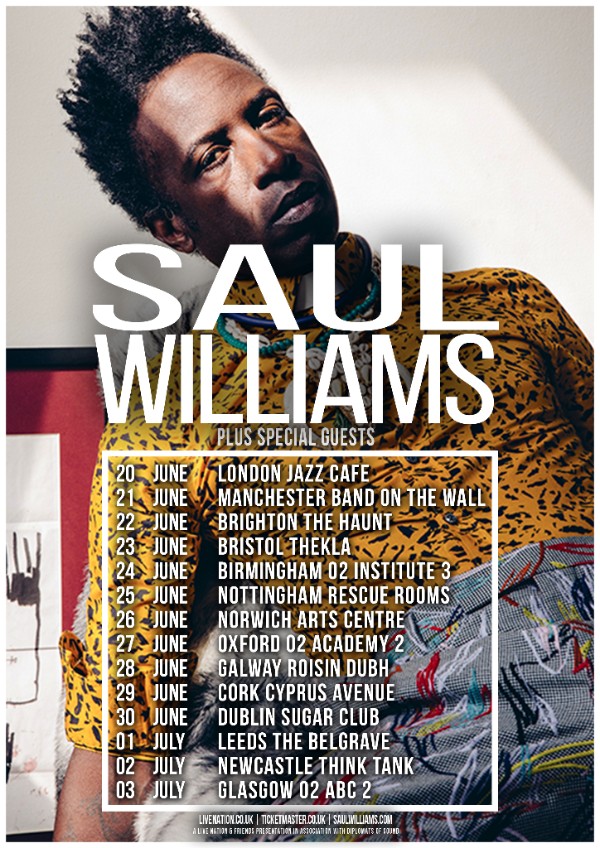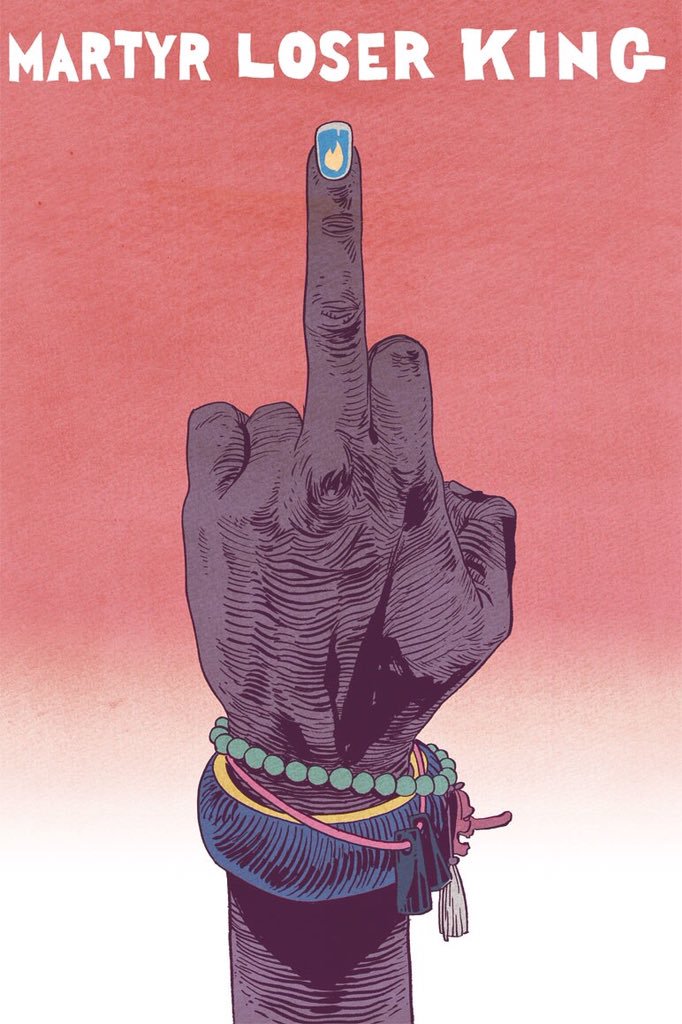 BUY ALBUM ITUNES ORDER VINYL AMAZON
Download Saul's handwritten lyrics to the album as a 39 page PDF here.
SAUL WILLIAMS TWITTER FACEBOOK SITE
1. Groundwork
2. Ashes
3. Think Like They Book Say
4. The Bear / Coltan as Cotton
5. Down for Some Ignorance
6. Roach Eggs
7. All Coltrane Solos At Once (feat. Haleek Maul)
8. No Different
9. Homes / Drones / Poems / Drums
Watch Saul and Anisia Uzeyman in the trailer for their film, Dreamstates:
DREAMSTATES TRAILER ©2016 from DREAMSTATES on Vimeo.