Interview: Smif-N-Wessun x Band On The Wall
Band On The Wall have been kind enough to share this interview with Tek and Steele ahead of their 24 March gig at the venue. The place is showing some dedication to hip hop this year – not an easy task when hip hop audiences in Manchester can be a fickle bunch, but the top drawer likes of Pharoahe Monch and Smif-N-Wessun should keep 'em racked up!
Smif-N-Wessun, aka. Cocoa Brovaz, are founding members of renowned Brooklyn collective the Boot Camp Clik, and since their feature on Black Moon's 1993 album 'Enta da Stage', they've been integral to hip-hop in New York and across the U.S., collaborating with some of the genre's finest emcees and producers. Ahead of their return to Manchester for a show at Band on the Wall on 24th March, we spoke to Tek and Steele about the formation of the Boot Camp Clik, the Duck Down label and things that could've been.
---
Looking back to 1993, how did you get involved with Black Moon, and was your feature on their debut record the catalyst in the formation of the Boot Camp Clik?
---
Steele: The Boot Camp Clik was being formed well before I met Black Moon. I used to be a solo artist, I went by MC Steele and I started an organization called M.O.S.T., Major Organized Sound Troopers. Tek was already there, Rockness was already there, Top Dog and Supreme was already there by default because they just happen to be my blood relatives. Sean [Price] was there, we went to school together, but he came later with the formation of Heltah Skeltah. This was the breeding grounds for what would become Basic Training for the Boot Camp Clik. I met Buckshot through his sister Tracey. She was dancing for me (M.O.S.T) at the time but informed me how ill her brother Kenyatta and his partner in grind, Kasiem were. I asked if she could hook it up for them to dance for me at a show at the famous Apollo Theatre in Harlem. That was the start of a long lasting friendship and undying brotherhood which was the true catalyst to the formation of what the people know today as The (WorldWide) Boot Camp Clik. Our feature on their debut LP, Enta Da Stage was Tek and Steele's introduction to the populous as Smif-N-Wesssun Generals of the Boot Camp Clik.
Tek: We met Black Moon through mutual family friends & we attended night school together. And yup, that feature was the jump off of everything to follow.
---
Duck Down Records has been going for just over 20 years, and you've been integral to the label from the outset. How influential has the label been on hip hop, is it up there with Ruthless and Def Jam?
---
Steele: Duck Down Records is one of the top independent label brands in the U.S., formed from blood, sweat and tears, pretty much in the same vein as a Ruthless or say a Def Jam. I think Duck Down has always been and still is extremely influential in the Hip Hop culture, from being one of the very first label brands to incorporate live online interaction to being one of pioneers in van wrapping and promotions, amongst other things brand and artist related.
Tek: We are where we are by the grace of God, plus talent and hard work.
---
Your debut LP 'Dah Shinin' is influential in many ways, and its said that its liner notes were key in 2Pac reaching out to you for the One Nation project. If that record had been completed at the time, with all of the reported collaborators, what effect do you think it would have had on hip hop across the US?
---
Steele: I can only speculate on the impact "One Nation" could have had on the hip hop culture and the people. I know that this project was an immaculate conception shared through the eyes and mind of a prolific writer and scholar of our time that would have potentially reshaped the way we perceive the game, the industry and the hip hop culture as a whole.
Tek: That's an incredible question, it's hard to answer because who knows. The power it would've yielded, and how it would've effected and influenced the hearts and lives of those making it, as well as those listening and vibing to it would have been truly remarkable.
---
With your last release 'Born and Raised' you took things in a different direction, introducing dancehall and reggae to the production style and building upon a reggae influence that always seemed to be present deeper in your music. What made you decide to take this move?
---
Steele: This was something that was always a part of us, we just never wanted to make it into a gimmick. We grew up in a slum surrounded by many cultural or social rejects. These people became our family and comrades which shaped and help mould us to who we are today. The music on that project was done solely by the talented duo Beatnik and K-Salaam. The chemistry was right, the time right. That's our tribute to Roots and Culture.
Tek: K-Salaam & Beatnick did an incredible job on the production for that project. It was a beautiful collection of riddims and words. It was actually a idea we chopped up back & forth awhile earlier in our careers before we finally decided to go for it. Glad we did, though.
---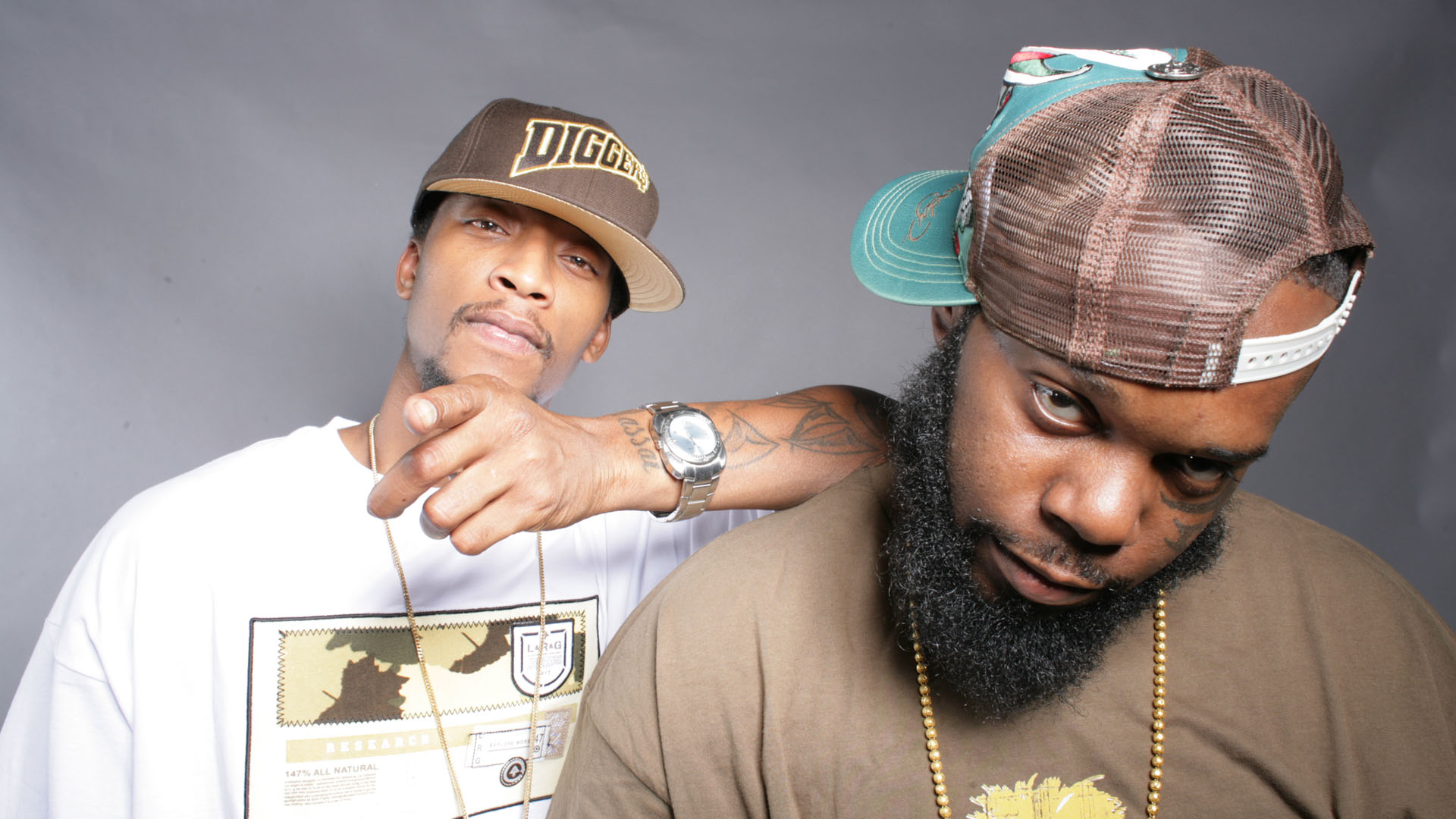 What are your plans for the rest of 2016, musically or otherwise?
---
Steele: In 2000 I formed a multi media company called Bucktown USA Entertainment (with Cynical Smith) with the mission to create a brand vehicle for aspiring artists to showcase their talents and contributions through music, video, fashion, community projects, etc. We currently are releasing more music in 2016 than released since we formed in 2000. These are some upcoming artist and groups I am currently working with, Genesis I., 7ven HD, Vvs Verbal, Coke, Louie Skaggs, Mar'rz and (Araminta) Moon Atomz. Under the Bucktown USA Entertainment umbrella, Cynical is company manager and program director for BeatminerzRadio.com. We also have a few documentaries and short films in production as well.
Although dealing with the loss of Sean Price has been a difficult transition, we still have plans to do a Boot Camp Clik LP, Tek and I are working on the next Smif-n-Wessun LP as well as a few solo efforts and collaborations. Then The Boot Camp Story, a book about a band of brothers… after that I'm out.

Tek: To become a better person all across the board.
Smif'N'Wessun come to Manchester's Band On The Wall on 24 March. Buy tickets here. 
SNW TWITTER
TEK TWITTER
STEELE TWITTER