Manchester: Applebum Hip Hop House Party @ Antwerp Mansion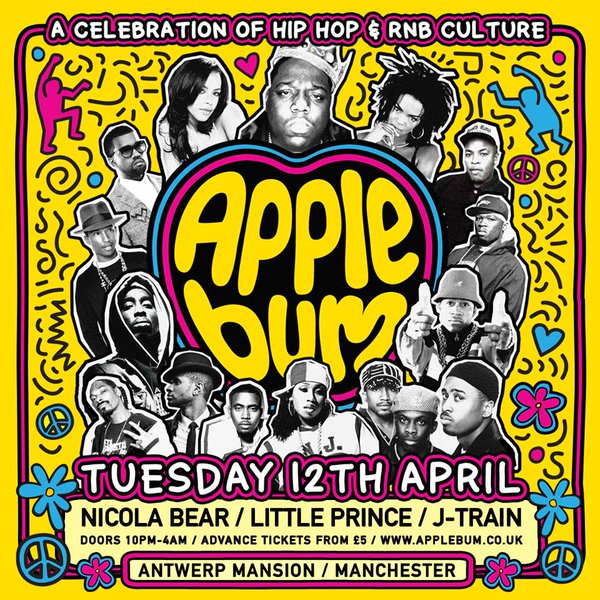 London crew Applebum return to Manchester following their debut event with Grandmaster Flash at Sankey's. This time, the venue is a more appropriate one for hip hop heads, the always reliably dodgy Antwerp Mansion.
They're recruiting local talent for this one and coming events in Manchester – Cul De Sac are appearing live, while Noel Edge (Taste The Diff'rence) and DJ A-UP will be joining Applebum residents Nicola Bear, Little Prince and J-Train on Tuesday.