Preview // Funk, jazz and psych from Pressure75: Meltdown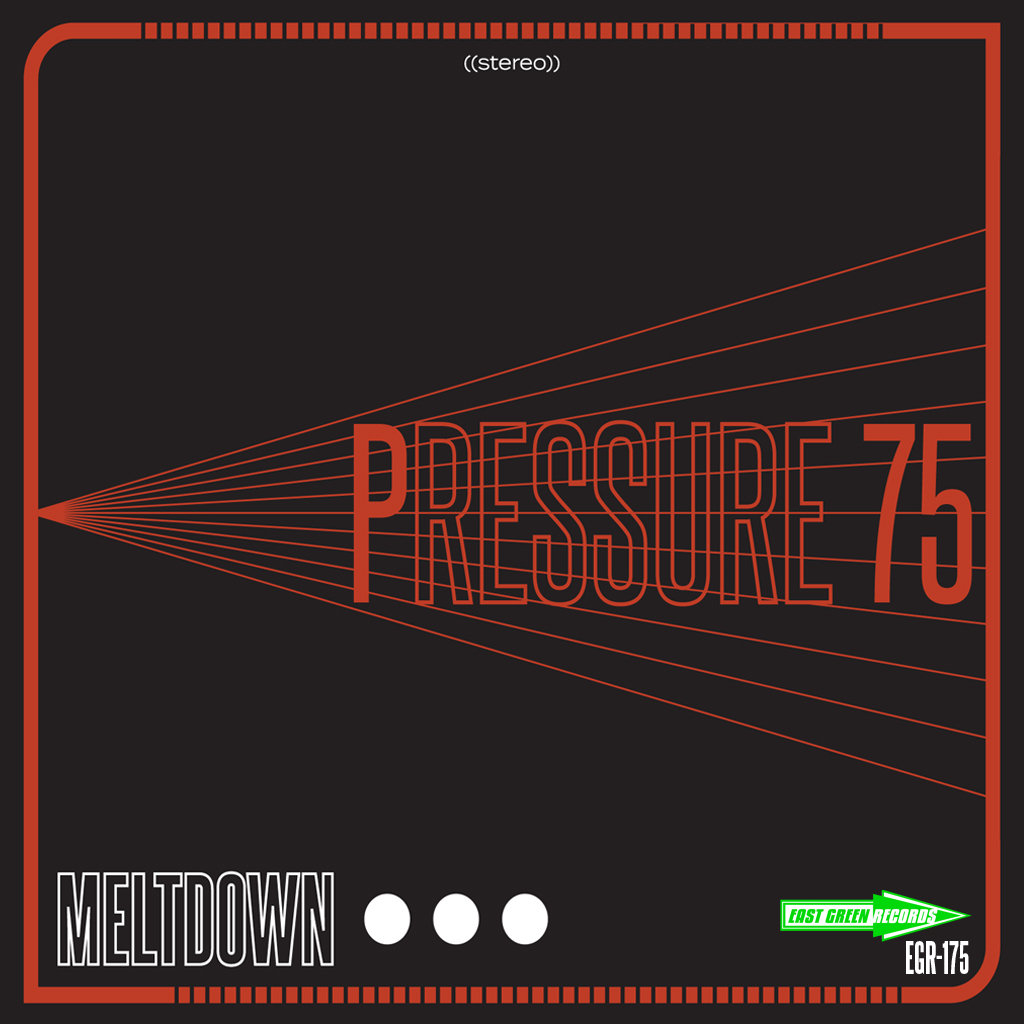 Some of the UK's finest funk and soul musicians have united under the Pressure75 banner to begin 'an outrageous journey through Afro-beat, funk, jazz, rock and psychedelic sounds'. The brainchild of Ben Greenslade-Stanton and Sam Eastmond, the band spearhead their new label East Green Records.
The album features members of The Mighty Mocambos, The Spike Orchestra, The Snitch, The GetUp and special guests Shawn Lee and Jettricks – it'll be released on CD and digital 25 March on Bandcamp, Amazon, iTunes, and good independent record & music retailers.
Keep up with developments on Twitter and follow the hashtag #P75InfluentialArtist to uncover some of their influences.
Track Listing:
1) The Slam Down
2) Meltdown
3) Red Sea featuring Shawn Lee
4) Kurzzug
5) Plan Of Attack
6) Standing On The Shoulders Of Giantslayers
7) Ajebutter
8) Binturong
9) Slam Down: JetTricks VS Pressure75
Personnel:
Ben Greenslade-Stanton: Trombones, Keyboards & Percussion (additional guitar on Red Sea) 
Sam Eastmond: Trumpet 
Jon Gillies: Tenor Sax 
Matt McNaughton: Baritone Sax 
Tom Williams: Guitar 
Holley Gray: Bass 
Dave Longman: Drums 
Mark Claydon: Congas & Bongos 
Sven Benton: Mini Moog on Binturong, Wurli on Plan Of Attack & Tambourine on Kurzzug 
Shawn Lee: Electric 12-String Guitar & Melodica on Red Sea 
Jettricks: Additional Percussion, Keyboards, Bass & Guitars on Slam Down JetTricks VS Pressure75