Listen: Super Hang-On Arcade Soundtrack by Koichi Namiki, Katsuhiro Hayashi and Shigeru Ohwada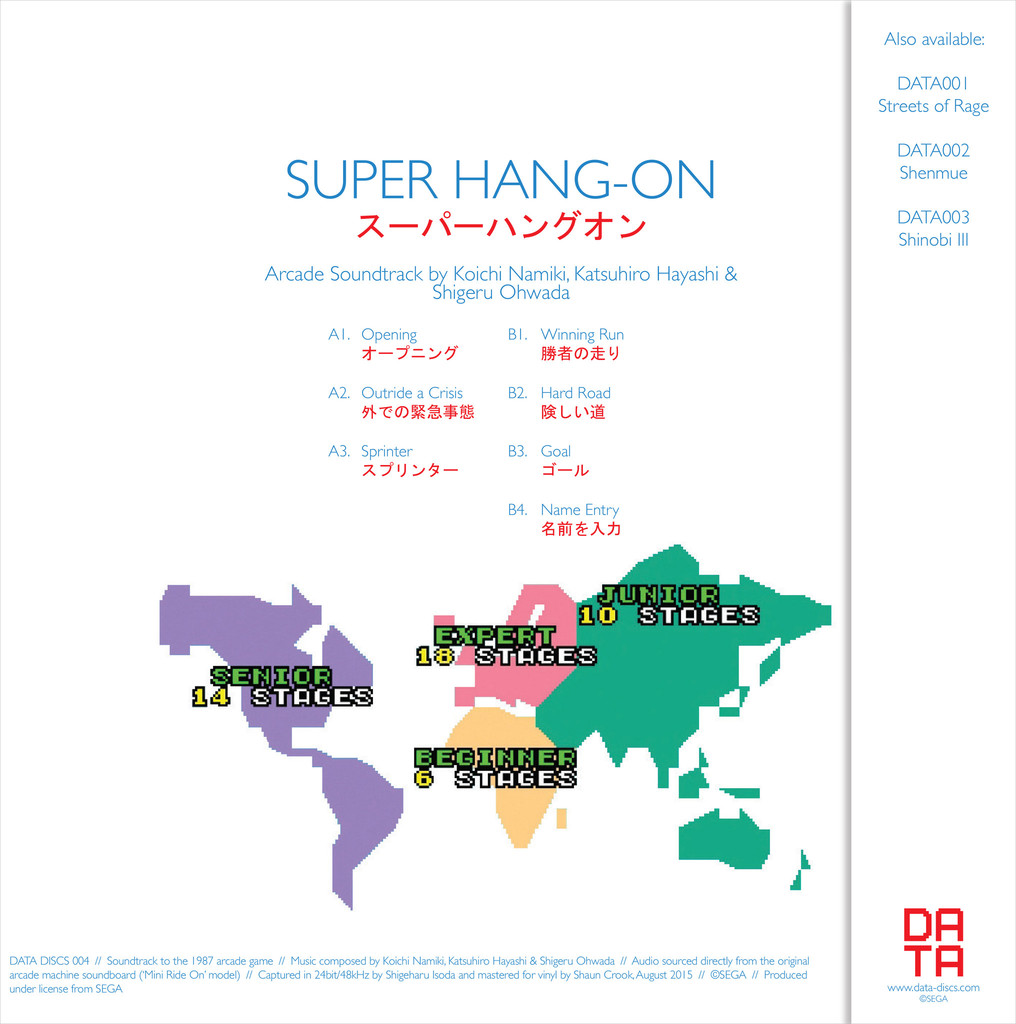 Data Discs continue their landmark release schedule with another classic video game soundtrack (following Streets Of Rage, Shenmue and Shinobi III).
As it says on the site…
Housed in a meticulously designed custom die-cut sleeve, on 400gsm matt finish cardstock, with 300gsm printed inner sleeve and a traditional OBI strip.

180g vinyl cut at 45rpm for maximum driving power!
Grab it in Europe from One Way Static.