New 45: Soul Sugar ft Courtney John – All I Know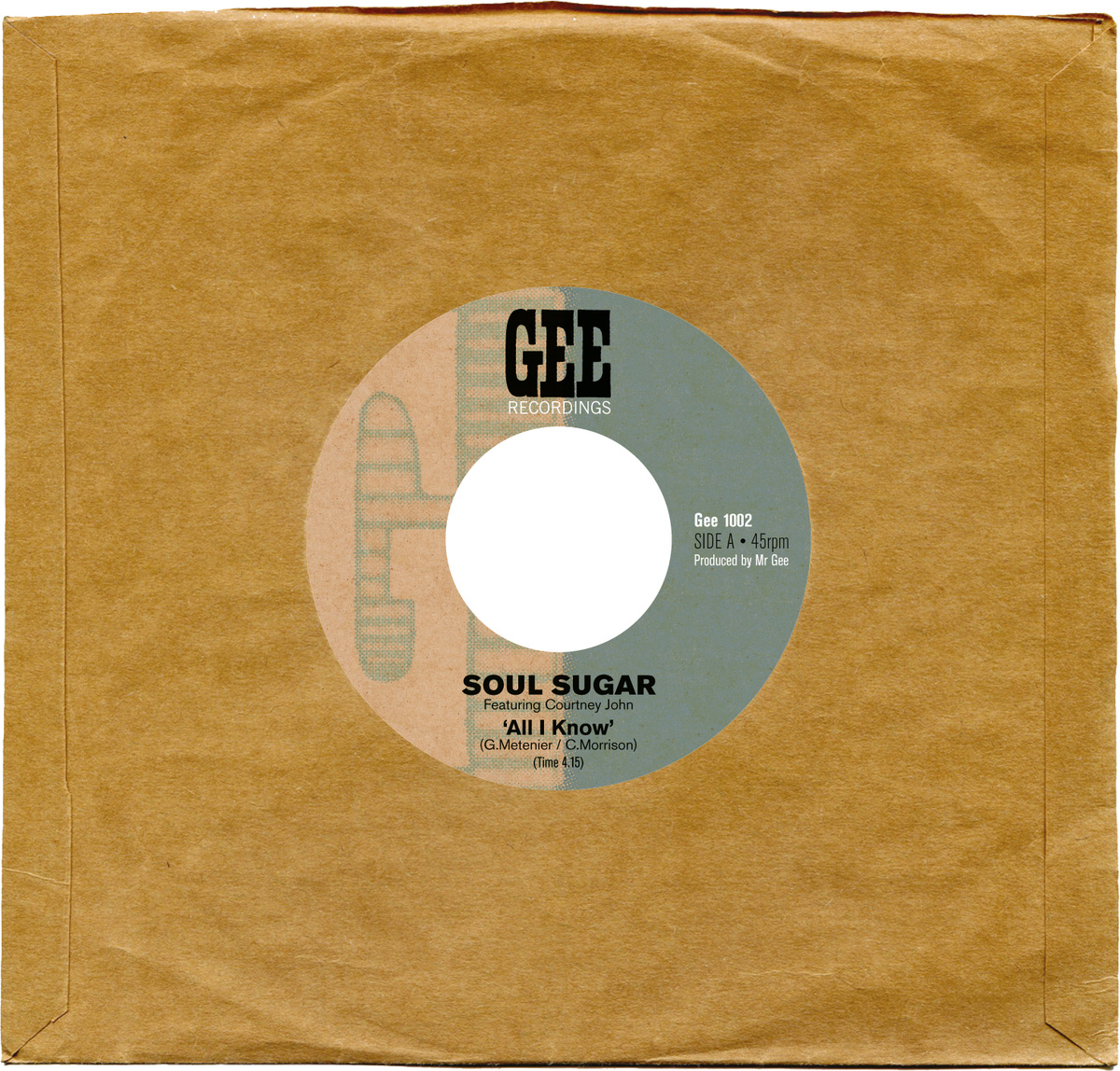 This is a beautifully sublime single out on Gee Recordings in September. Recorded in Jamaica when Parisian Guillaume 'Gee' Metenier (aka Soul Sugar) and Courtney John hooked up a while back, this is only the first fruit borne from those sessions. I love the bridge especially on this: Gee's instrumentation is uplifting, and Courtney has the voice of an angel when the chorus hits again.
Pre-order the vinyl and digital versions on Bandcamp. This single is actually on this week's Bandcamp weekly too.
Soul Sugar have previously released on Mocambo Records and Freestyle.
Check the previous Soul Sugar 7, a cover of Augustus Pablo's East Of The River Nile, below.