Manchester: Peanut Butter Wolf & Breakbeat Lou 45s show // Aug 24th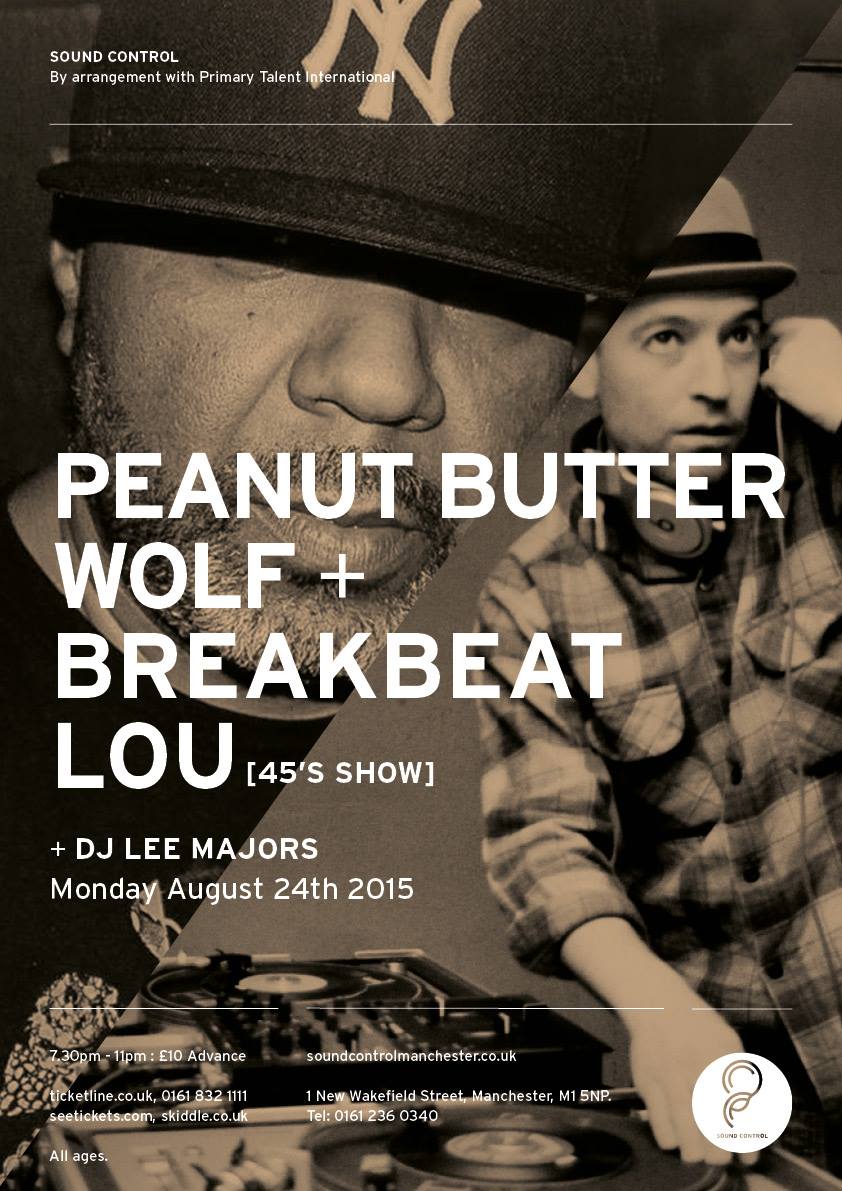 Breakbeat Lou is encrusted into the backbone of hip hop's history, not only bringing out (and editing tracks for) the Ultimate Breaks and Beats series with Lennie Roberts between 1986 to 1991 (for the uninitiated, each volume collected breaks sampled by hip hop producers), but living and breathing that experience at jams since the age of nine.
Peanut Butter Wolf heads up Stones Throw Records, and bloody well knows his records.
Catch a unique show in Manchester next week! Support from Lee Majors.
Tickets are a tenner and can be bought from Sound Control.