Interview: DJ Boba Fatt in a pre-Soundwave mood

EDIT: Here's Boba Fatt's NTS radio guest mix from 28 July

Record Store Rotation: Rough Trade (Hip-Hop Special) – 28th July 2015 by Nts Radio on Mixcloud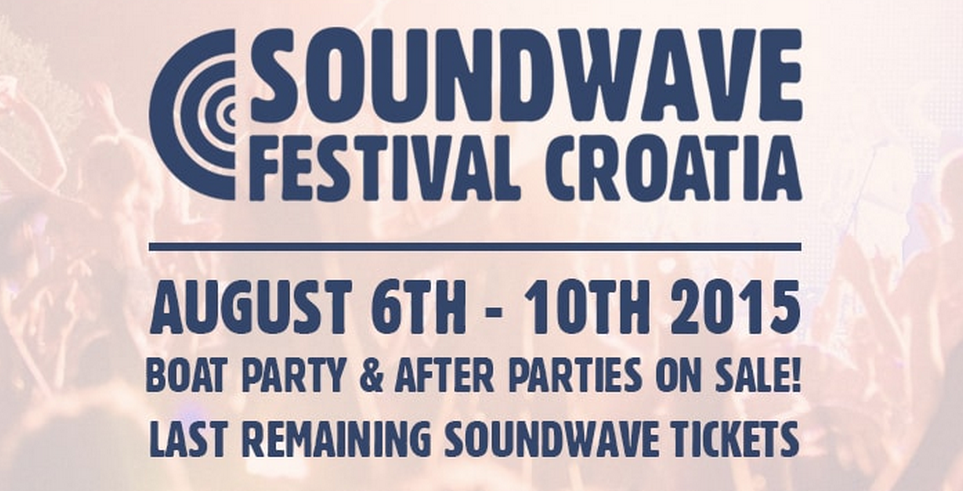 DJ Boba Fatt is a staple of the Soundwave festival, and is one of the vital, open-minded selectors, along with the likes of Mr Thing, holding it down as part of the UK hip hop (and beyond) scene. He's played alongside most of hip hop's well known names, and holds down a day job in a record store. Get the full low down on him over on his Itch FM bio.
@BobaFatt
Main Squeeze
FaceBook
SoundCloud
Catch him on the radio:
ITCH.FM | Every Sunday
RESONANCE 104.4FM | Every 3rd Thurs.
NTS RADIO | Monthly Tues.
Buy tickets for Soundwave here. Check the line up!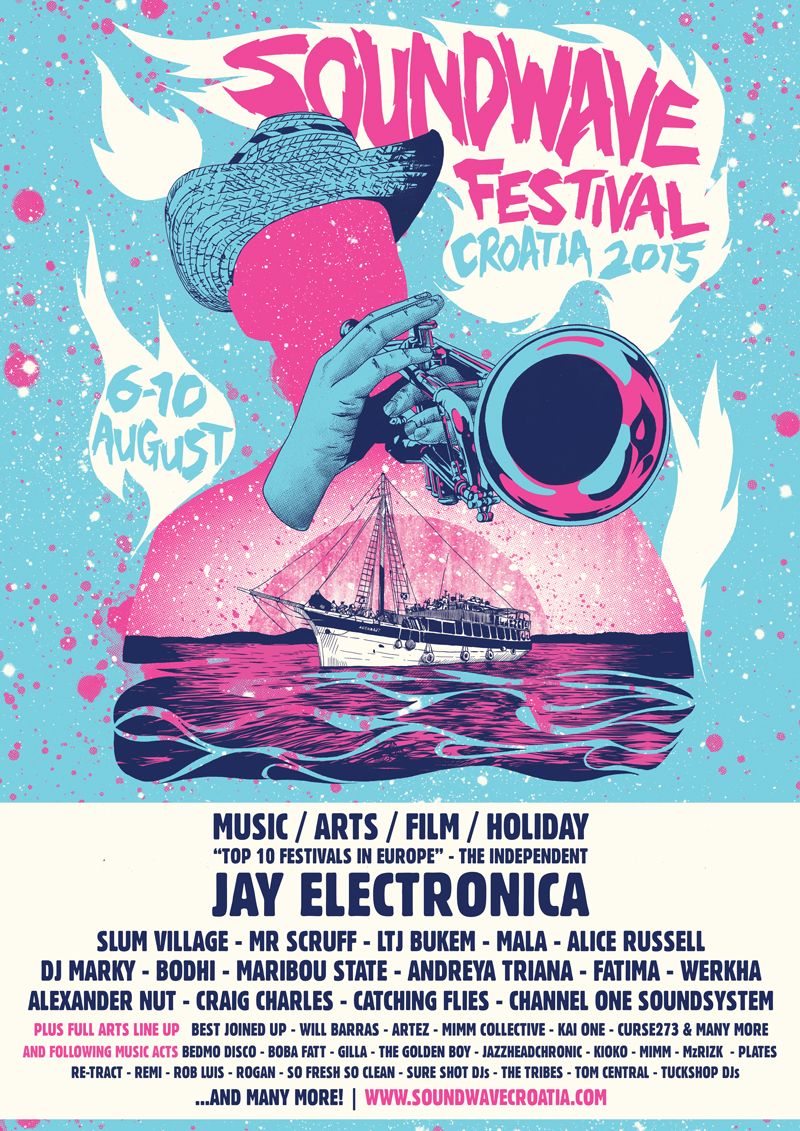 First off… I never realised you had a shop called Groovement. What's the history of that one?
---
I opened a record shop in Bath with two guys back in '98 called Subway Records. In the early noughties, I took it over on my tod & renamed it Groovement. Good name, right?!..
I'd been running a Hip Hop night called Stonegroove Social for a few years, and my jam at the time was Ty's track of the same name. Selling grooves in a lil' basement just sealed the name for me – it felt fully apt.
I sold Hip Hop, Soul, Broken Beat, House, Reggae, Beats and D&B, as well as Graffiti Art products. South West DJ legends Madkut & Mr Mulatto used to do shifts sometimes too.
The music retail game was in a pretty dire state in the mid noughties; indies were dropping like flies.. I closed in 2005, but I managed to get out relatively unscathed and I've stayed active in the industry in different shops since then. I've been at Rough Trade in East London for the past 5 years.
What are the ups and downs of working in a record shop in 2015? Is there much difference to a few years back?
---
The perks remain the same – feeding my vinyl habit mainly. I think this is still the case for your average record shop worker. There's definitely better paid jobs out there. Being able to work full-time somewhere that you actually give a shit about the product you promote is something I take for granted sometimes, but it's definitely why I'm still doing it.
Aesthetically, I don't think there is that much difference from now to back a while. The bottom line is the same – we buy & sell music. Competition, formats & the industry itself may have shifted a bit, prices have gone up to reflect all that, and the shops itself have to work a little harder to draw people in; either curating the product selection with more scrutiny, or creating more of social environment that people want to be in, hosting instore events where they can etc, enticing people away from just clicking 'buy' on a website – there's no doubt at all how important it is to cover all those elements. With the internet, every record shop is a global player nowadays, but the need to keep their grassroots physical punters happy is still just as important, if not more so.
Moody record shops are largely gone – but actually I don't miss that part of it at all. Part of the reason I opened my own years ago was because I never liked that vibe or that arrogance. People want to discover things without being patronised. Similarly they don't want things too sterile. Record shops should be fun places to go.
Itch FM seems to be a strong voice in a wide range of hip hop in the UK. Is that harder than ever as genres become blurred? What's your approach to that particular show?
---
Itch was really prevalent during what I guess was the UK's second golden era for Hip Hop at the turn of the century – a lot of big artists & DJs active in the scene today were really boosted by Itch, and it went hand in hand with London club nights like Kung Fu, and shops like Deal Real & Mr Bongos. I don't think it's hard to link the dots to Hip Hop's sub-genres at all – it's essential to present a balance though, which is still lacking on a lot of mainstream Hip Hop radio shows. There's a lot more going on other than Grime & the big blingy US artists. Stations like Itch still have a very important platform to provide, for British Hip Hop artists particularly, and for underground US artists, even more so now moving from FM to the internet, as its global listenership proves.
On my show, 'The Sunday Scenario', it's pretty free for-all how I programme it. I do try to play stuff that's a little under the radar – not always, but mostly. I'll nod back to the golden era, and occasionally I'll just play Soul or Reggae – foundation music. But I'm always always sniffing out new independent boom bap. Additionally, once a month I do 'Strictly Beats', which I truly love. The wealth & volume of bedroom beatmakers globally churning out stuff right now is such an amazing thing. So much shit gets criminally unplayed. Myself and the station try to address that balance a little, I hope.
You specialise in a range of gigs and radio shows. What keeps the scene interesting for you?
---
Variation. I've always had a bit of A.D.D. with music. Outside of playing party shit, I'm lucky enough to be able to jump into different styles for different gigs. I like the challenge of messing with various genres. Pulling sounds from all over to me IS Hip Hop. That melting pot is how it originated & keeps innovating of course. My favourite soundsystems & DJs from back in the day played everything. 'A good tune is a good tune' has always been my stance, regardless of genre. Most days I hear something I've never heard before that I dig – be it brand new or ancient. Music for me, and plenty others I'm sure, has been the one constant in my life that has never let me down & never fails to feed my soul. I can't see that ever changing. Be it the artists I get to play with, the different venues & places, or the crowds themselves, every gig is a different experience to the last.

You mixed a set for Death Waltz Recording Company a while back. Do you think they've played a part in the vinyl resurgence? What other labels have?
---
Yeh, I've done a couple! It's sort of become an annual halloween collaboration – Spencer from Death Waltz curates the tracks & I bosh it together. I don't know about DW's prowess in the vinyl resurgence all over.. maybe.. but Soundtracks specifically had certainly been written off, I think. Spencer totally killed it in terms of disproving that & making stuff people actually want to physically own – fresh artwork, deep liner notes, beautiful pressings, different colours, limited editions and such. I think any label that understands the worth in creating something tangible that people actually want to collect & own, rather than just sticking out fodder for iPods, have collectively helped keep vinyl alive, and regenerated interest to a younger generation along the way. I haven't stopped selling vinyl at any point in a few decades, so I tend to roll my eyes a bit when people say "vinyl's back!" – for me it never went away. Long may it continue!
Any strong releases you'd like to recommend so far in 2015?
---
As obvious as it is, literally no-one in the world needs me to tell them to go buy Kendrick or D'Angelo's albums, but if you haven't, do so. Hiatus Kaiyote are probably my favourite band right now. Nao is definitely a name to check for if you're into your Soul music.
Thundercat's new EP is on repeat at the moment. Knxwledge. Tehbis. fLako. Kutmah's Izwid label. My old Peckham homies Reginald Omas Mamode, Mo Kolours, Jeen Bassa & Al Dobson have all got some serious fire imminent. I'm still riding with the slinkier output from labels like HW&W and Soulection. So many good Beatmakers around – way too many to name again, but if you're partial to that fodder, trawling through my Strictly Beats shows will do good things for your ears, I promise!
Oddisee's latest album is amazing. Love Little Simz.. Too much Hip Hop to name, but I should probably mention the CD I largely curated myself, Rough Trade's first ever Hip Hop compilation, which is released end of July: Rough Trade Shops Hip Hop 15. Not definitive by any stretch, but I tried to create a good snapshot of where Hip Hop is at right now.
What do people love about Soundwave as a festival?
---
It's just… vibes. On the festival scale, it's pretty small in terms of numbers; only a couple thousand, but that just makes it a little more laidback than some of the others. It's still had A-list entertainers, and is still a proper knees up – just in a bit more of an intimate environment. Artists & punters all eat & dance in the same spots, ya know?.. Feels more of a family affair. The boat parties & the club Barbarellas are wicked fun. Sonically it's a real nice spread of Hip Hop, Soul / Jazz, Electronics & Dance music. And Tisno is just such a beautiful place. Little Croatian seaside town, on the Dalmation Coast. I've literally had some of the best times of my life there past couple years.

Who are you looking forward to catching this year?
---
Slum Village! I'm doing a boat party with them – cannot wait! Jay Electronica, Bukem, DJ Marky, Mala, Fatima, Andreya Triana, Tehbis, Channel One.. Mr Scruff & Alex Nut – they did a wicked back to back set last year. It's a great line-up. Tons of good DJ mates out there again this year too – Gilla, Mo Fingaz, Jim Bane, Tom Central – always fun to hang out with these dudes. It's like a mini music conference in the sun. Big art community there this year too, my homegirl Sri being one of them – they always add a really nice element to the festival site.
Any Soundwave experiences you'd care to share?
---
Last year, I did a fully last minute 6-hour set in a marquee with Mr Thing. I think we ended up doing three encores or something. People are still talking about it – bugs me out! Neither of us had ever had a response like it. The vibe was just so on point. That's gonna take some beating. The year before, playing the Beach Stage at night was so so much fun. Little things like sitting on a swing with a smoothie in the sun – best hangover cure ever.. Too many little stories. It's just wicked.
What do you find the most useful tools for sharing your work with a wider audience?
---
I'm pretty active on the main socials, through my day job and for my own stuff. Mixcloud is probably the thing I push my wares on the most – it's a pretty solid archive of my shows and mixes for the past 5 years. It's just a hassle free platform for me. www.mixcloud.com/bobafatt / www.djbobafatt.com
Shows by DJ BobaFatt on Mixcloud
And finally… any thoughts on the forthcoming Star Wars sequels?
---
Oh my DAYS.. This feels like a whole other interview.. I'm really excited, man. I don't trust anyone that isn't excited by it. I have a slight fear I'll be disappointed, but everything so far indicates they've done good good things. Lord knows how many times I've watched the trailers now. I don't think I hated the prequels as much as the majority of people – I thought there was some dope shit in Attack Of The Clones particularly. There was a lot of wrongness though.. I'm a bit wary of all the recent spinoff chat, though I know I'm gonna totally eat it all up, regardless. ESPECIALLY if they ever decide to actually do one on Boba Fett…