ONRA in the UK & Ireland – October 2014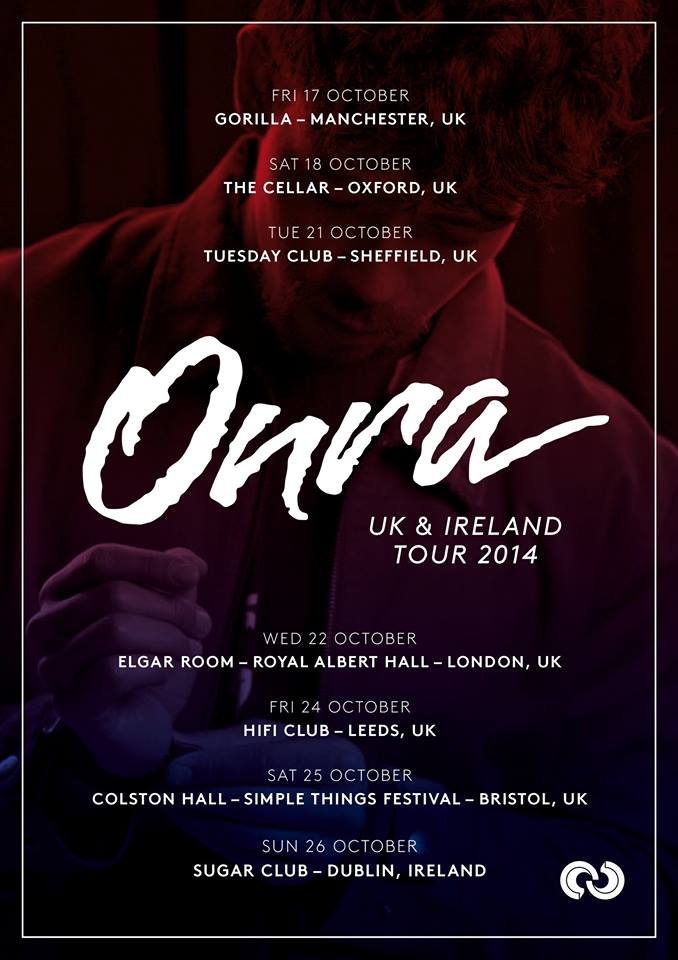 My man Onra is back on these shores for a few dates, kicking off this Friday at Gorilla  Manchester for Coded Rhythm's second birthday with Nightmares on Wax.
First release tickets are NOW SOLD OUT, but you can grab second release (must arrive before midnight!) here.
He's got his MPC workout flex on, so make sure you make the effort – particularly to the Manc one, with Nightmares on Wax too, OOFFF!
May I also recommend the ever amazing Tuesday Club in my home city of Sheffield for guaranteed good vibes – get tickets here for that, also with DJ Marky!
Have a look at some people shuffling around Onra in this Boiler Room vid: