DJ Rasp's Scratch Jam returns to Manchester September 20th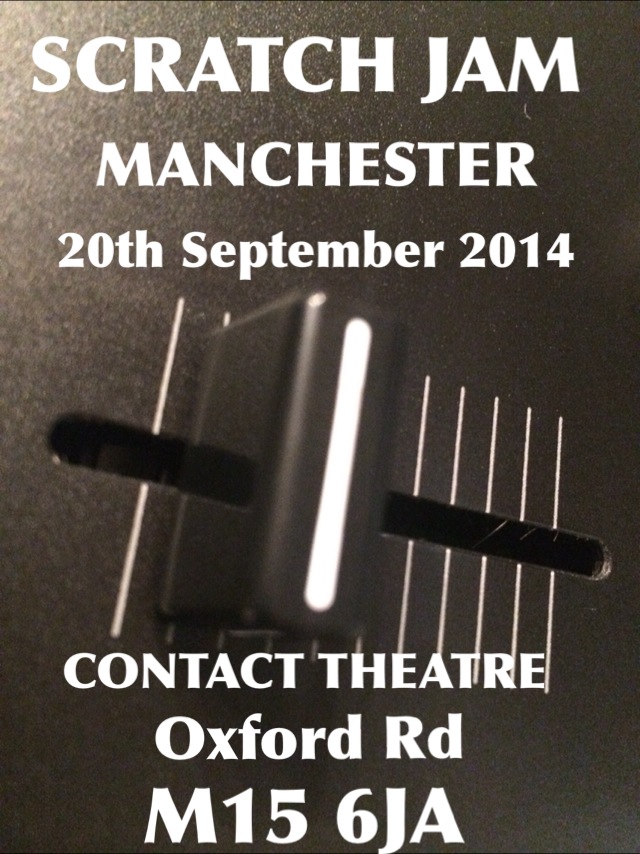 Rasp brings back the Scratch Jam to Oxford Road's Contact Theatre this coming weekend. Whether you're popping along with your own scratch tools or just want to soak up the atmosphere and check the talent on display (whoot-woo), all are welcome. It's a friendly do so spread the word!
Remember, donations mean that Rasp doesn't have to foot the hire bill himself!
Rasp says…
"To all Scratch Nerds hailing from the Northwest of England I am pleased to announce Scratch Jam is back for the fourth time!!!

After a bit of negotiating, a couple of meetings, a fair amount of phone calls & a little bit of blagging I'm pleased to announce that Scratch Jam is back in Manchester at the Contact Theatre on Saturday the 20th September!!!
It is a free event (donations are very welcome tho) so come along & get involved in a friendly turntablist/freestyle scratch event. All skill levels are very welcome from seasoned pro to beginner (or anything in between) cut it up over phat beats, meet new peeps, support the scratch scene & have lots of fun doing so
We have a very special performance from the legendary Dave the Ruf too 🙂
3pm til 7pm
Contact Theatre
Oxford Road
Manchester
Spread the word & get involved!!!
Peace"
DJ RASP – www.facebook.com/pages/DJ-Rasp
CONTACT THEATRE – www.facebook.com/contact