Preview: Mono/Poly preps Golden Skies LP for Brainfeeder
BAKERSFIELD, CALIFORNIA //  
Following collabs with Thundercat on his album in 2013, plus Flash Bang Grenada with Busdriver and Nocando, LA's Mono/Poly has his debut LP for Brainfeeder ready to launch.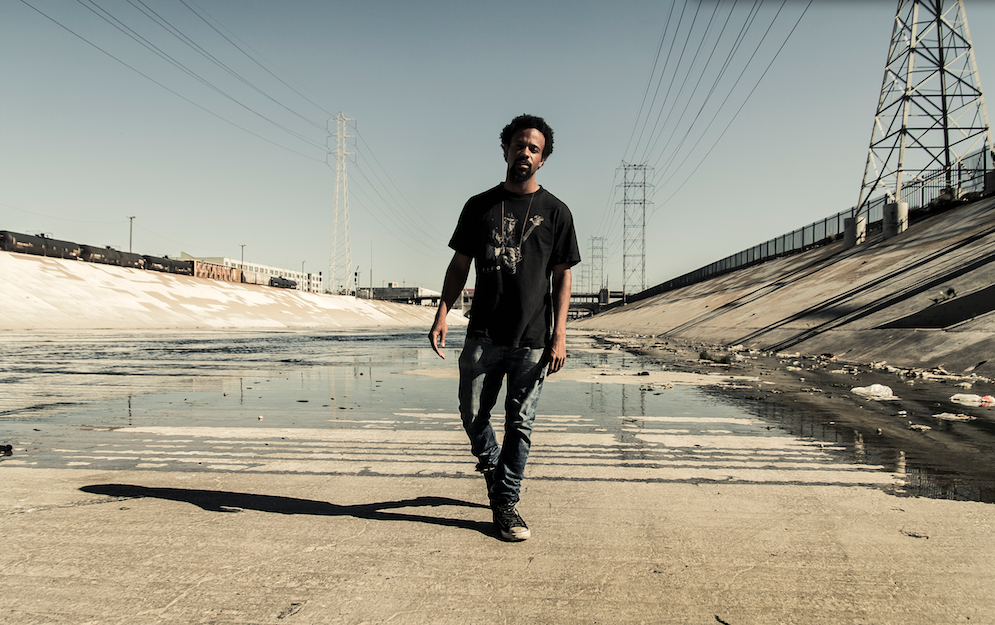 I think I first heard of his work for the split 7″ he did with Manchester's Illum Sphere for Fat City Recordings, Part 3 of their Producer #2 series (listen to Oil Fields here). He contributed a Beat Dimensions track on Volume 2 and went on to release the cosmic George Machine EP for Faces Records. 

Golden Skies seeks to be even more sweeping – have a listen to the full album over at Pitchfork Advance. My personal favourite at the time of writing is Light Age.
It's out this coming Monday, 25th August on LP, CD and download.

1. Winds Of Change 
2. Transit to the Golden Planet 
3. Ra Rise 
4. Golden Gate 
5. Golden Skies 
6. Light Age
7. Alpha & Omega 
8. Urania 
9. Empyrean (feat. Mendee Ichikawa) 
10. Dreamscape 
11. Night Garden 
12. Euphoria 
13. Gamma