Download // Ink 13 & Omas: Golden Blends
Been hammering this one all night – an amazing classic hip hop mix from these two of the At Large crew. Listen on Mixcloud below or download here on Soundcloud.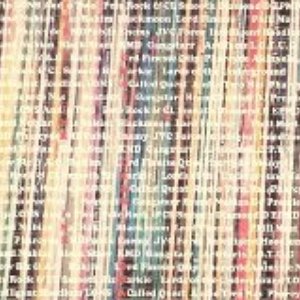 Ink 13 & Omas – Golden Era Blends by Ink Rickards on Mixcloud
From Omas: So here it is. A blends mix myself and fellow At Large DJ, Ink 13 recorded a good 7 years ago. Eventually destined to be left on the scrap heap for various reasons, we decided to polish it up and put it out for the people to hear. A little rough around the edges, think DJ Babu meets Ron G.
Tracklist:
SIDE 1
Ink n Omas – Intro
Audio Two – Top Billin w/Return Of The Crooklyn Dodgers
Nas – It Ain't Hard To Tell w/Wrong Side Of the Tracks
A Tribe Called Quest – Oh My God Remix w/Whats Real
The Pharcyde – Why w/Ode to Billy Joe
Big Daddy Kane – Smooth Operator w/How Many Emcees
Lord Finesse – Strictly For The Ladies w/Return Of The Life
Q Tip – Let's Ride w/The Real Thing
Biz Markie – Nobody Beats The Biz w/Turn the Party Out
Nas – Nas Is Like w/Dynamite&Respiration
The Beatnuts – Hellraiser w/I Like It
The Bomb – Instro w/I Got To Have It w/Ink n Omas Cuts
SIDE 2
Ink n Omas – Intro
Lords Of The Underground – Chief Rocka w/Contact Blitt
Diamond D – Sally Got A One Track Mind w/Gold Digger
Showbiz and A.G – Fat Pockets Remix w/It's A Boy Remix
Rakim – Heat It Up w/Pass Da Mic
Artifacts – Whayback w/Bassline loop
A Tribe Called Quest – Scenario remix w/Here Today, Gone Tomorrow
Terminator X – To The Edge Of Panic w/All For One w/Ink n Omas Cuts
J.V.C Force – Strong Island w/Duck Down
Main Source – Looking At The Front Door w/They Reminisce Over You
Ultra Magnetic MC's – Give The Drummer Some w/Connections