Art: Chris B Murray's Producers Vol 2 Print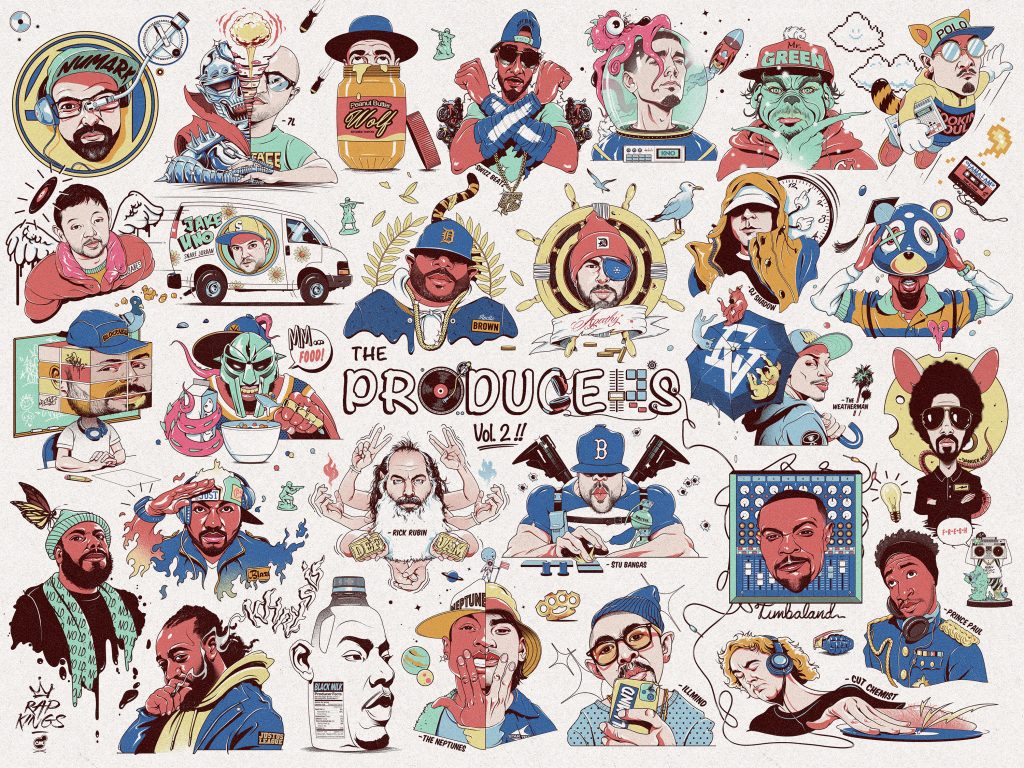 Hand signed, numbered and stamped: Producer's Vol. 2 is limited edition 18″ x 24″ fine art print featuring some of the most iconic 25+ hip-hop producers from the talented hands of Chris B Murray.
Lineup: DJ Numark, Cut Chemist, PB Wolf, Swizz Beatz, Kno, Mr. Green, Cookin Soul, Nujabes, Jake One, Apollo Brown, Apathy, DJ Shadow, Kanye, Blockhead, DOOM, Evidence, Dangermouse, NO I.D. Just Blaze, Rick Rubin, Stu Bangas, Timbaland, Prince Paul, Khrysis, Black Milk, The Neptunes, Illmind.