Preview: El Michels Affair declare Yeti Season
Excellent news from Big Crown HQ as EMA follow up 2020's Adult Themes with Turkish via Mumbai cinematic styles.  
Our first glance as these influences was 2018's Unathi – guest vocalist Piya Malik (formerly of 79.5) actually appears across the album singing in Hindi. Shannon from The Shacks also appears to bring more vocal soul to EMA's typically instrumental manifestations.
"When Piya started singing in Hindi, she had a different voice, a different tone. I knew we had to do something together."

Leon Michels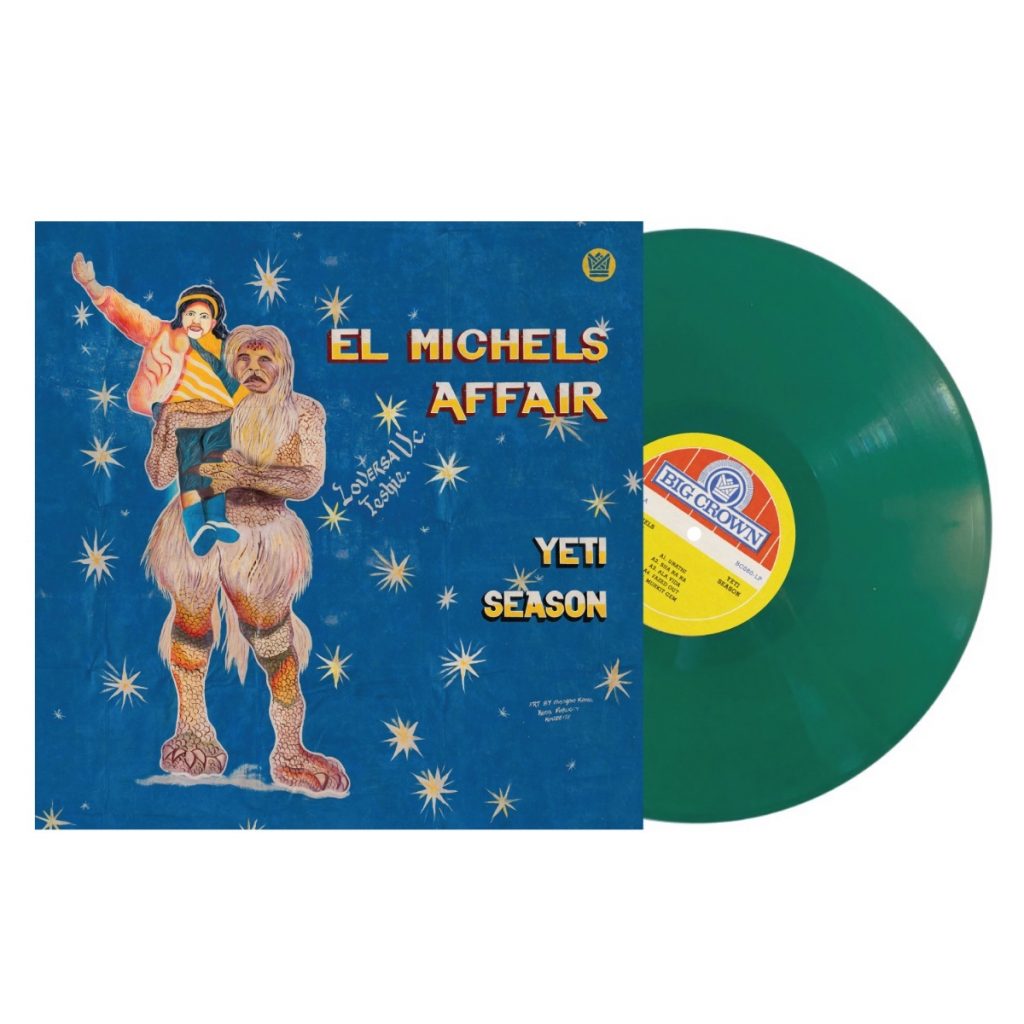 There's an extra special limited edition with a children's book and – perfectly – 'Little Crown' 45. More on that below.
Limited Edition Big Crown Deluxe Box Set includes:
 Opaque Green colored LP.
 50 page children's book inspired by the album. Written by Francine Prose and illustrated by Omar "El Oms" Juarez.
 Companion Little Crown / Big Crown 45 pressed on blue vinyl. 7″ features  "It's Yeti Season" with Malena Ruiz-Michels reading the book over a track by El Michels Affair & The Shacks. 
 All of this comes in a beautiful collectable box set.