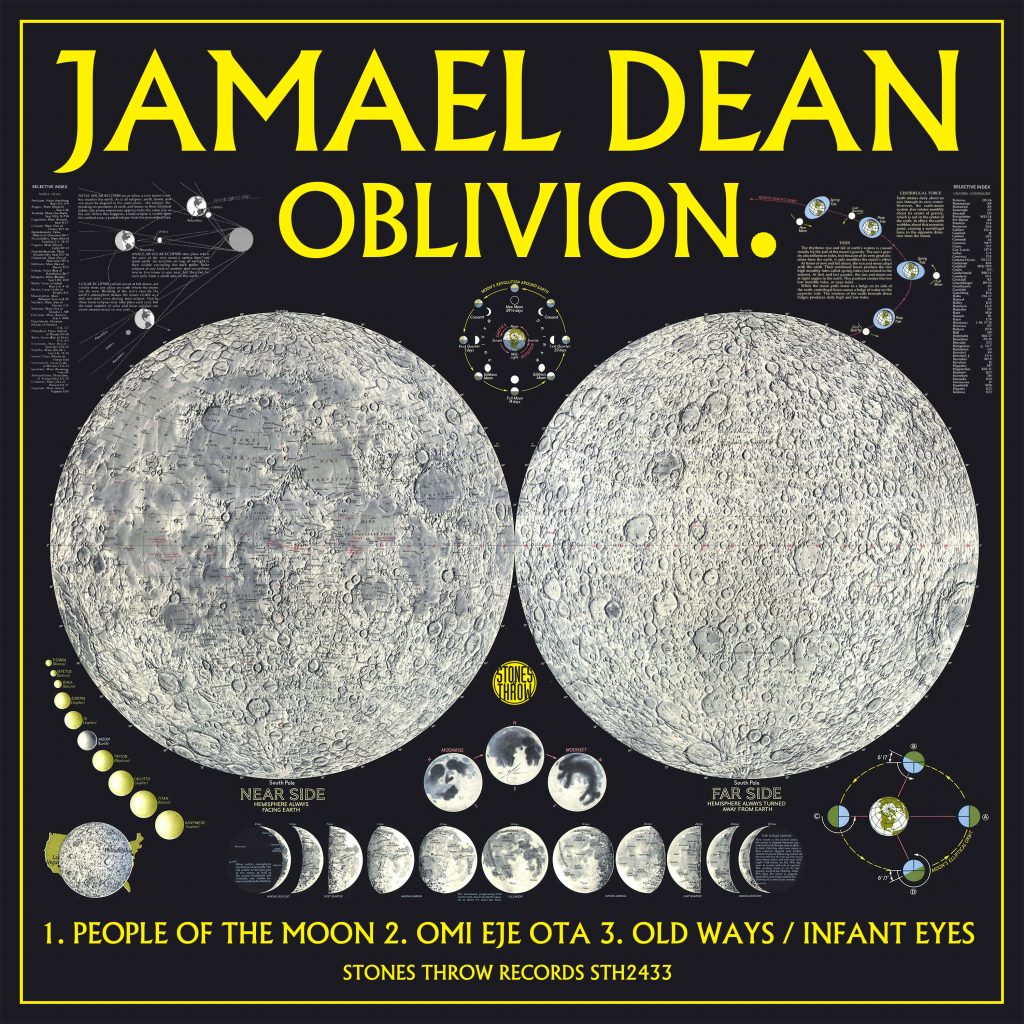 Jamael Dean's second release for Stones Throw follows up the stupendous Black Space Tapes – with a soul belying his 20 years on this Earth, he's already collab'd with the likes of Kamasi Washington, Thundercat, Miguel Atwood-Ferguson and Carlos Niño.
Jamael wrote these three pieces while he was at college in Stockton, California. He's provided quite a lot of insight for the press release which is too good not to repeat here:

"I was surrounded by nature and beauty, and was studying a lot about the traditions my family used to have before we were stripped of them," he says. "I would sit by the river there, meditate, research, and write. I was able to dig deeper into myself in order to find a sound."

People of the Moon: "about connecting to your roots, and the values communicated through you as a messenger for your people."
Each melody represents an individual idea – they "orbit each other like satellites. Everyone plays with the times of each melody simultaneously which makes the song sound like it's breathing."

Omi Eje Ota: a Yoruba phrase. "Omi means water, Eje means blood, and Ota means the enemy. Eje is similar to Eja which means fish."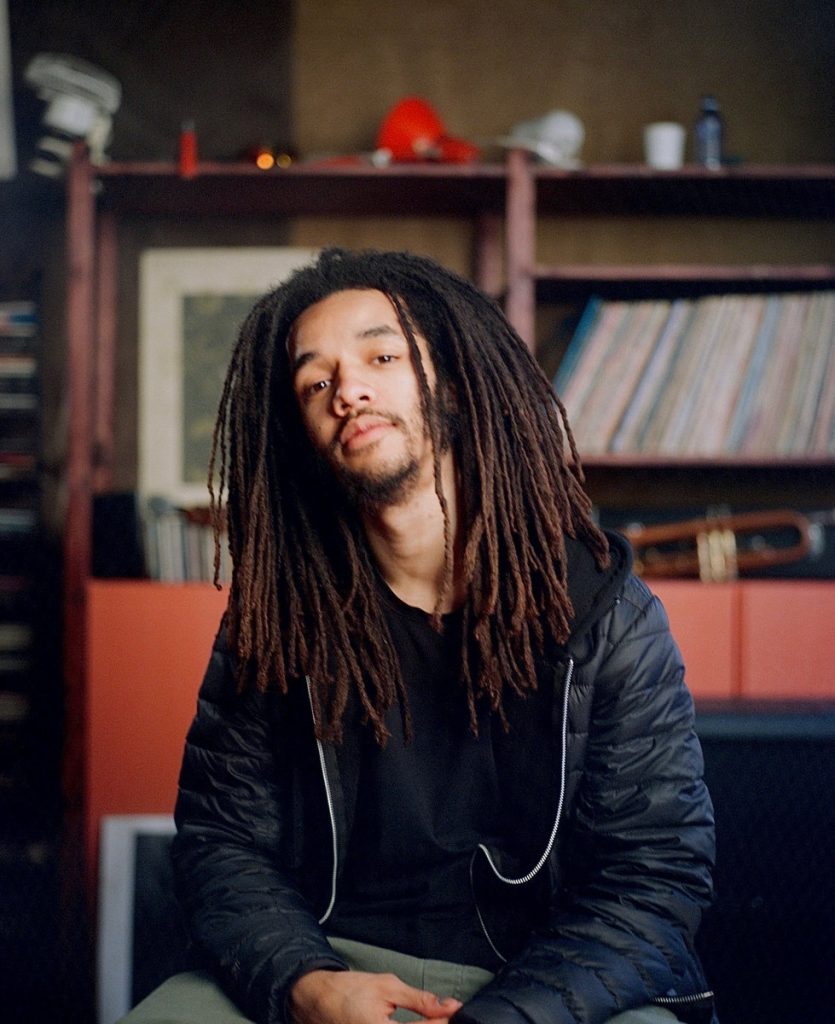 The opening section, smooth like water, was inspired by a prayer that states "wisdom will not allow the owner of cool water [someone with a level head and balanced emotions] to experience death".
Jamael says of the middle section: "Fish can symbolize schools because they travel in schools, and I was thinking about how the schools here are built by people who came and took whatever they wanted. In my tradition, all things are put into categories of hot and cool. As blood is hot, the song begins to heat up." For the final Ota phase, "me and the homie go in battling all negative forces, racing to find the truth. Sharada comes in to make that truth known, and heal the exhausted warrior. It starts to sound like rain until the last cymbal strikes and washes the sound away."

Old Ways: about carrying on traditions in your own way, and segues into Infant Eyes, an intimate song about the "importance of family and taking care of the children. In my tradition, babies are reincarnated ancestors who come with a specific message and duty to carry out on this planet. It also speaks about love being the catalyst for achievement. So as long as you act out of love, you'll be alright."

The players on Oblivion:
Jamael Dean – Piano
Sharada Shashidhar – Vocals
Devin Daniels – Alto Saxophone
Zekkereyaa El-Magharbel – Trombone
Aaron Shaw – Tenor Saxophone // Flute
Miguel Atwood-Ferguson – 5 String Viola
Chris Palmer – Bass
Tim Angulo – Drums
Find streaming and buy links over at Stones Throw.