Interview / AVER preps Dressed For CCTV on Village Live Records
It's all a bit soft in places if you ask me.

-Aver
Anyone with a passing familiarity with Manchester hip hop knows Aver's sound is integrated into the pavements of the city, as producer behind one of the city's most well known crews, TNC – The Natural Curriculum. The producer now lives in Berlin, from where he's about to drop his second long player for one of the UK's most forward pushing labels, Village Live Records. The album is an instrumental affair with the exception of a ridiculous verse from the one and only Cappo.
Shouts to fellow TNC-ers Chalk (that's his portrait of Aver below), Bill Sykes, Jambox, Omas and El Statiko.
Have you connected with the underground hip hop scene in Berlin? What's that like?
I have not. When I first arrived I mostly went to techno and house nights – even though I don't particularly like either genre – largely as this is what all the new people I had met were listening to. After settling in I have been to a lot more jazz gigs – I went to a few hip-hop nights but they weren't my cup of tea, shall we say. I realise there is a pretty decent scene here. I hope to get more involved in the coming months, as I have done my musical hibernation now and am gonna be doing more live bits with my new band.
So this is a new(ish) phase. You're in Berlin, you're releasing on Village Live… how are things different to self funding in Manchester?
I just focus strictly on the beats nowadays and that has meant everything has taken a darker, heavier, more futuristic direction. It's all still rooted in the same process but instead of rappers you have instrumentalists and instead of me sending out a lot of emails pretty much on my own, I now have the VL lads onside organisationally, getting stuck in as well. I work less and do more music now and this in turn creates more space for random musical experimentation to occur.
What's the story with these x-ray flexi discs and your dad?
In 2017 I won a place on a vinyl cutting course run by Mr.Scruff and Bird's Hit Records. On the first day they brought up Ribs Music from the USSR – which I had heard of before – and we discussed the various materials you can use to cut music into. That night I mentioned this to my Dad and he said he had some old MRI scans I could have, from when he broke his pelvis in 2004. I took them in the next day to cut my track into, but we didn't have time to experiment, so I left them with John Lancaster of Bird's Hit.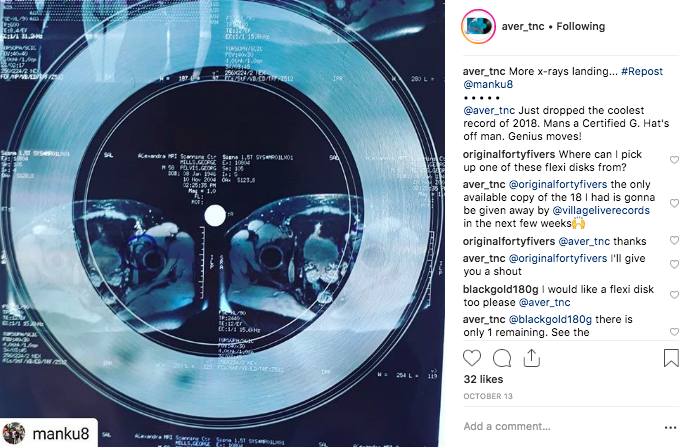 After keeping in touch, he finally found time to have a crack at the x-rays and managed to get 18 copies that were usable. By this point the track I decided to use was actually from my new instead of my previous one, so I decided to offer them to people who had supported all my earlier music, as there weren't enough to go on general sale. And then we kept one for a little competition, which can be entered simply by pre-ordering my new LP and on the proper release day. The lads from the label will pull the name out a hat and send it out to the lucky winner!
As you've mentioned above, I hear rumours of live interpolations of your music on the horizon…
Yeah, I recently thought of the name as well the other day after thinking on it for some months: MOVE 78.
The band is made up of people who played on the new album. We will initially be playing this material live before rolling out our own tunes. The set-up is me on sampler, Doron Segal on keys, Nir Sabag on drums. We will hopefully have a bassist and saxophonist as well. The music will be dystopian jazz that still has all the sonic collage elements of my own music but played in a much freer and hopefully more weird way.
How does one dress well for CCTV?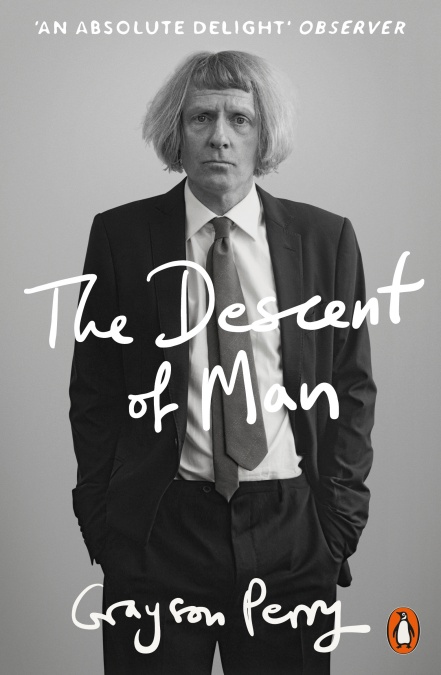 According to Grayson Perry, one wears two sets of clothing, one under the other, so that when one is chased by the police, one can quickly change one's appearance, as one tends to do in such situations… I got the name from The Descent Of Man, but I kinda wanted to reinterpret it and suggest connotations of the surveillance state and how the mechanised world we live in changes us fundamentally.
What have you experimented with production wise on this, and how has that progressed from Die Berlin Dateien and your work before that?
I used DBD to sharpen my skills and so I have now found a place where I'm kinda letting the ideas explore themselves. Trick is to make time to sit there, zone out and then just find auto-pilot. I've spent about 14 years making beats, so my brain knows the drill of how to organise, chop, layer, destroy, splice and then reduce a composition on its own. Muscle memory. I never sit down thinking 'I'm going to make such and such a song' or 'now I gotta make a song about Jackson Pollock', or whatever.
I always tried to do this, with a varying degree of success, but now I have more time I find it happens most of the time I make music. I rarely get writer's block and as I spend nearly all my time on the look out for sample sources, I just stock pile and then when I do sit down and begin the process I throw things randomly into the session and if i like the output. Take Automatic Art for instance, I was happy with this strange series of left turns I'd made and I then got an actual musician to reinforce the madness with sub-bass parts and other noises. I then got (Natural Curriculum DJ and provider of all cuts on the album) Omas to do some cuts and it is then a structured, finished track built upon some patterns my brain had originally sequenced from some old jazz records.
What are your next moves?
I've got an album on the go with my man BOOKS, the proper musician who helped out with Automatic Art and three other tunes on the album. We've fleshed out the first half of a vinyl, but need to get in the same room to start work on the next.
I've produced an album for Spider Jaroo, which is set to drop real soon.
Spider Jaroo: Transmission (produced by Kydro)

I've started work on my third Village Live instrumental album, which will be made totally from Anime and Manga soundtracks I picked up in Japan earlier this year. It's sounding fuckin' heavy already
But mostly I will be concentrating on the MOVE 78 material, hopefully putting out a little live set to download by the end of the year. Which will hopefully help us get bookings for next year.
I thought we could add some context too… Please could you give me some brief thoughts/a summary on each of these? couple of sentences each?
M O R E   A V E R 
DAYSE & AVER EP – First and favourite album, made with good friend Dayse. A concept album set in a not too distant dystopian future. Full of intelligent lyricism, industrial sample-based beats and lethal DJing from our man Pauly Omas. (Agent J note: this was the most stickered project known to humanity, and you can still find them dotted around the city).
TNC/AVER EP – Originally comprised of songs penned for Dayse &Aver 2 with additional TNC favourites added in after, the album serves as our groups first vinyl release. It came as part of a double EP release with the other disc being a solo venture I made which is a piece of work I am still very happy with and I love the lyrics, though due to my terrible ability at promo, not many people heard it
Instrumentals series – These are my annual cutting room floor clearance selections. Anything that's been sat around for too long and hasn't made it to the stage of proper mixing ends up here. If I don't deem it good enough or fitting for current projects I'll just throw them out for free download.
The Best Fertiliser Is The Garderner's Shadow – Debut TNC album which I had spent a few years making whilst taking a mini-hiatus from performing live. Fat beats, dope rhymes and some brilliant DJing, accompanied by some wacky artwork I spent far too long making (wacky and awesome, I saw the full size thing at his gaff – Agent J).

Die Berlin Dateien – Essentially a set of instrumentals I made initially as practice, which I then cleaned up into a full album structure once I began working with Village Live. If they had not reached out, I would probably have only released one or two of these beats myself. It's all a bit soft in places if you ask me.
Aver – Dressed For CCTV is out for pre-order now on Village Live Records, and is out 5 November 2018. 
Vinyl is gatefold and limited to 300.
Check further music from the TNC camp!