Limited vinyl / Modified Man remix Wu Kush: Xenomorph
Definitely the soundtrack for a more chilled Xenomorph than you might be used to, Groovement favourites Modified Man provide a lush broken remix to Wu Kush's track on Melbourne's Heard and Felt. There are only 32 copies of the vinyl edition of this EP, which comes hand-stamped, hand-sewn, handsprayed, hand-typed and lathe cut with a felt sleeve insert.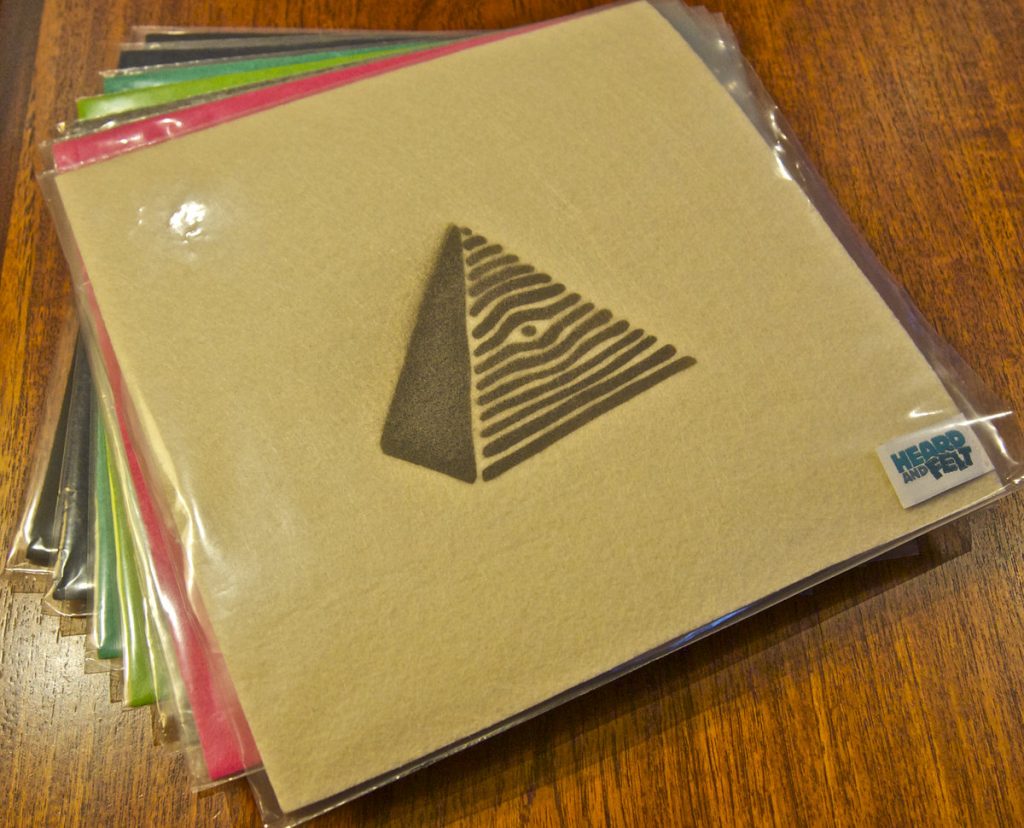 Limited edition of 32 copies, each one lovingly cut in the New Zealand countryside by legendary lathe cutter Peter King, whose credits include the Beastie Boys and many others. See Peter cutting records below.

Note that lathe cut records are a lo-fi format that differs from vinyl records. They are 'cut' in real time rather than being 'pressed' with a metal stamper. They have shallower grooves so you need a good stylus and may need to adjust the tonearm weight (heavier at the needle end) and reduce anti-skating on your turntable.
Here's Peter, he's ace: