On Wax: Hampshire and Foat / Galaxies Like Grains Of Sand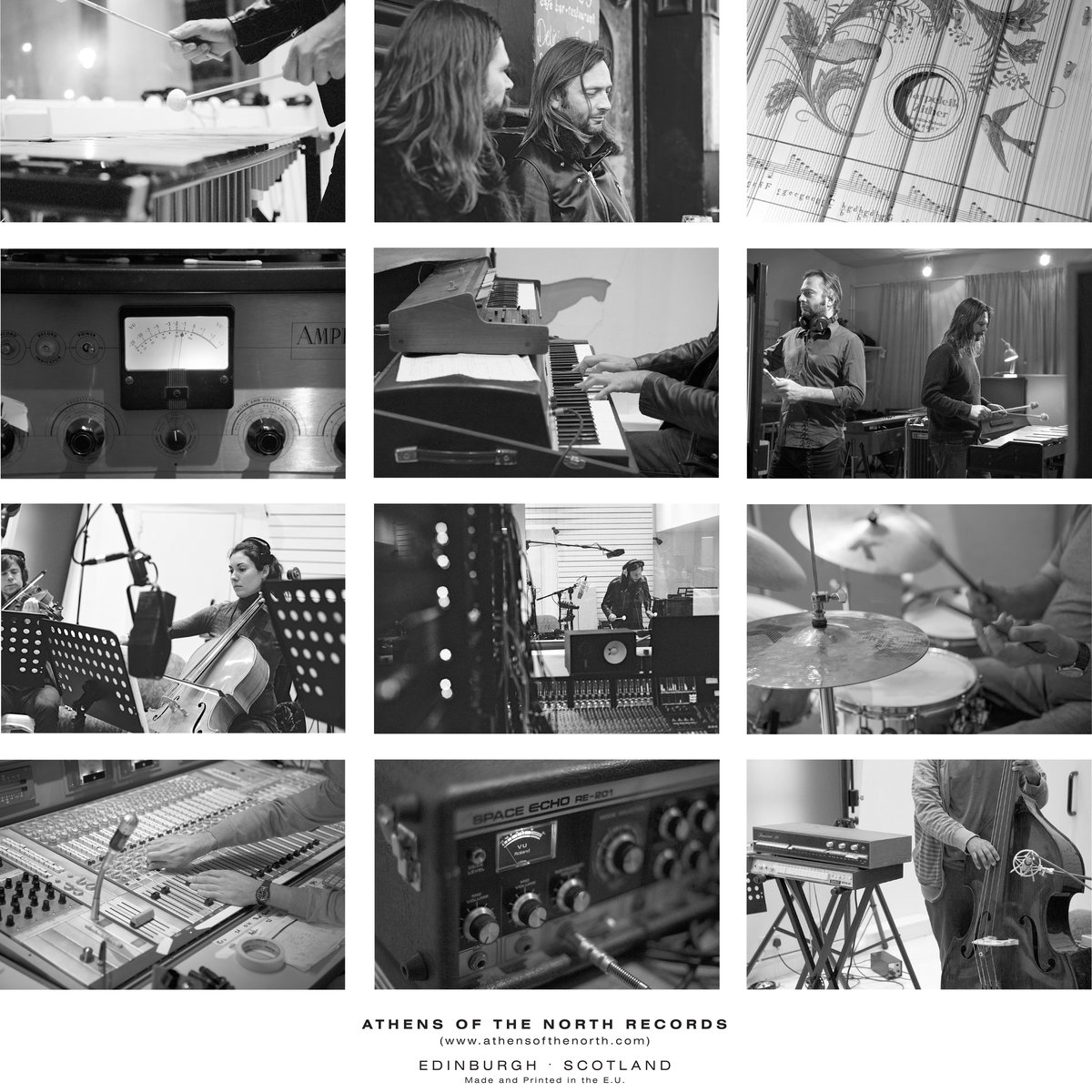 Gorgeous library-style jazz from pianist Greg Foat and Warren Hampshire of The Bees. Recorded all-analogue to 2″ tape, mixed down on an analogue desk from tape direct to the old Sun studios 1/4 Valve tape machine… whether that floats your boat or not, just click play and lose yourself.
The vinyl has a handmade, paste back sleeve with sixties style gloss finish. It's out 26 May 2017.
PR:
Multi talented UK Jazz Pianist Greg Foat has teamed up with Mercury Award nominated "The Bees" member and multi instrumentalist Warren Hampshire to collaborate on a new LP drawing on their diverse musical influences. Classic British library music, 60s Italian soundtracks & lost Americana combined with touches of modern classical, minimalism, Jazz and Folk. Featuring many members of Greg and Warren's previous bands and one of the U.Ks finest Jazz drummers, Clark Tracy, the LP also features an Edinburgh orchestra and soloists hand picked and scored by the boys.
Recorded all analogue onto 2″ multitrack in Edinburgh, mixed down by Mattias Glavå at his studio in Gothenburg, Sweden then mastered and cut in Helsinki, Finland, it's truly a European affair flying in the face of the brexit nightmare.