Kendrick Lamar: Cypher in Manchester
Manchester was on fire last week, a palpable buzz in the air as rumours swept the city of Kendrick playing a surprise gig on Friday night. Every cat and their dog was after a ticket, but in the end the most special event took place earlier in the day at the modest Wonder Inn on Shudehill.

You can forgive Reebok for plastering themselves all over the event since they did choose Manchester (read more about the branding at Complex), and made a lot of people very happy with a ground level initiative.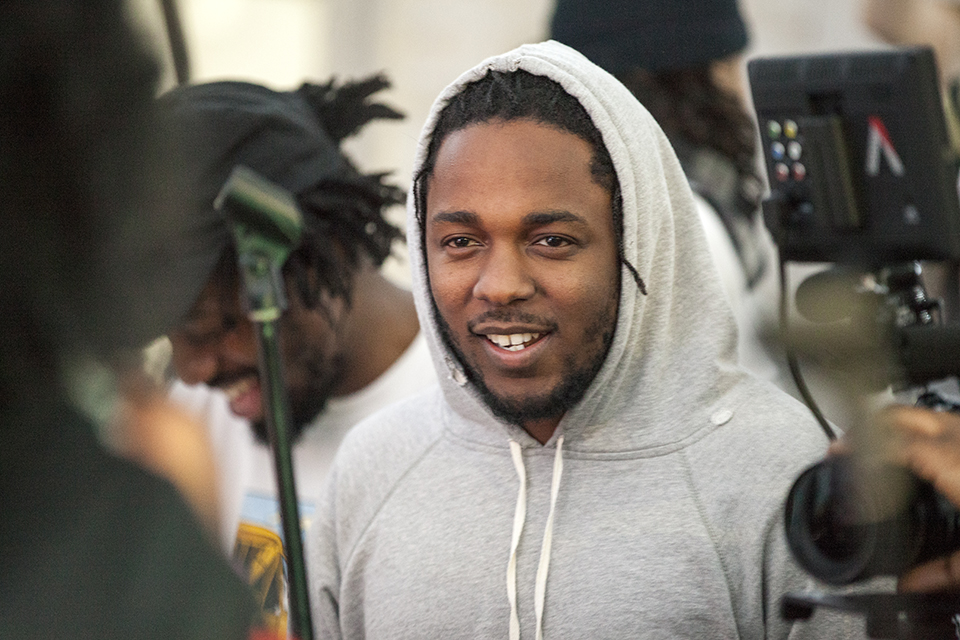 Brighter Sound had arranged a last minute worship aimed at young people between the ages of 15 and 25, inviting DJs, lyricists, producers and other artists to come and share and partake in some knowledge.
The whole workshop vibe is particularly close to my heart given the work we did in Manchester with our night IN THE LOOP – it was great to see young people on the same level as one of the most influential people in the world right now. The live band you can hear are one of they city's finest, 8 Gold Rings.
Massive props to Brighter Sound for managing an historic day.
Manchester artist J Chambers (catch him supporting Dead Prez at Band On The Wall Thursday!) was there:
The k.dot visit was probably one of the best things that has happened to me musically and it's probably something I'll remember forever, it happened at a pivotal time for me and that just gave me mad inspiration. He came in as we were cyphering and showed love to everybody – then jumped on the mic he went back to back with everyone in the cypher. The feeling in the room was mad, I can't describe it…

Was raw inspiration and happiness… there's a couple clips of the moment he entered and you feel it man.. as everyone in the room was an artist in some shape or form to have somebody who has mastered their art to come and jam with you and to tell you to keep striving and feeling your lyrics… there is no feeling like it.