DJ Format: new 45 Kool & The Gangstarr Generation, mix + tour with Abdominal
Format's new single is a phenomenal tribute to the early work of Kool and the Gang, and he's put a mix together showcasing the tracks he used to make it too. The single is a straight up party rocker, which you can read more about over at Flea Market Funk.
Buy the 45 at De-Ja-Vu Records.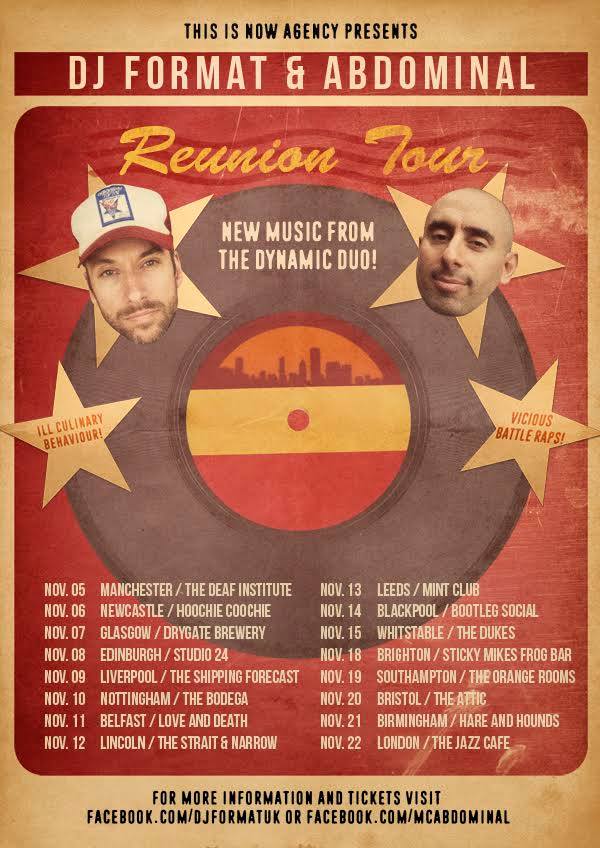 Format kicks off a 16-date UK tour at Manchester's Deaf Institute on Nov 5, reuniting with early- and mid-2000s foil Abdominal and featuring new music from the duo.

Hip Hop mix – 'How Kool & The Gang inspired The Gangstarr Generation' by Dj Format on Mixcloud