LEVELZ on Toddla T / 1Xtra / Radio 1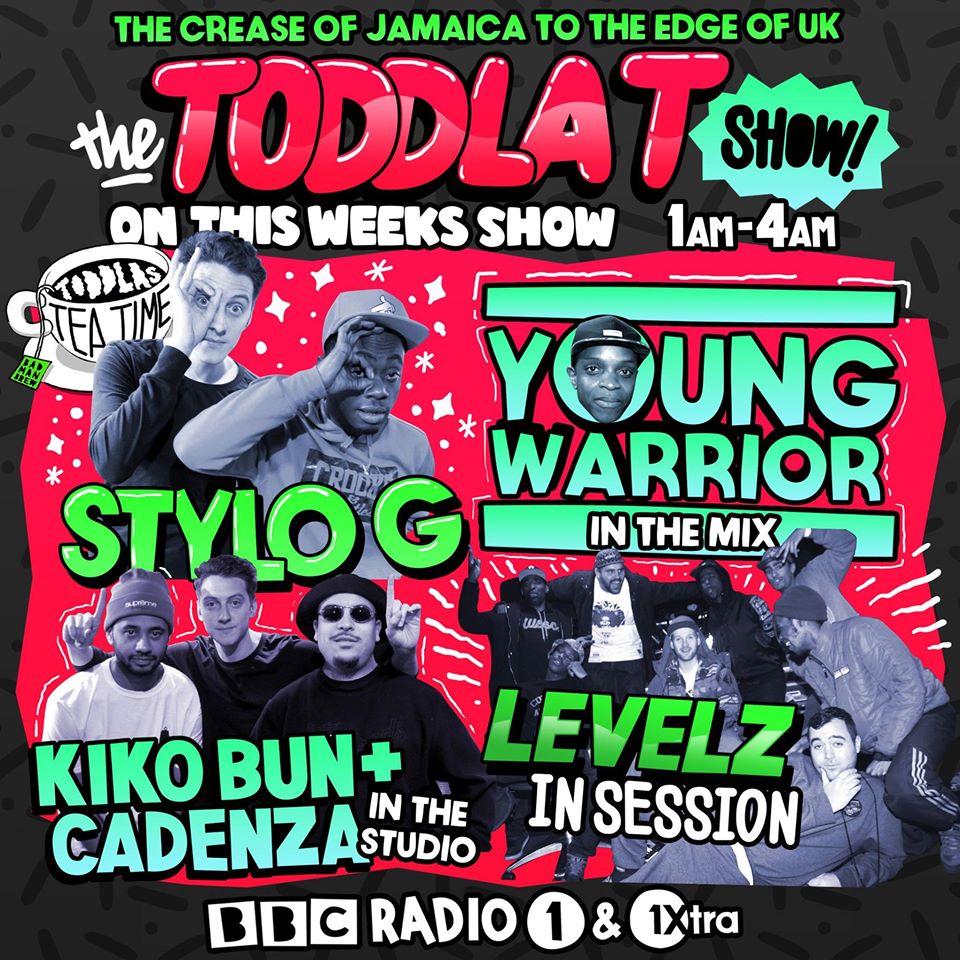 There's summit been happening in Manchester for a few years now… well, there's thing been happening there for years I suppose. Shout out Shaun Ryder. Shout out the Gallaghers. And of course… shout out my boy DRS. 
But there is a movement up there at the moment, musically, that seems so organic and so natural. Like everything coming out of that city, outta this mob I'm gonna talk about in a minute, seem so consistent, so forward, so brilliant, so organic. We're talking about LEVELZ. 
I've been lucky enough to go up to their studio in Manchester and they're really honestly gettin' on with it. It's not contrived, it's not thought about, it's not a mission, they're just doing great music. 
I suppose you could call it grime. But the thing is, it's got elements of everything. It all goes back to sound system bass, though, in my opinion. 
We've been supporting LEVELZ for a while in their various forms and today they're coming down as their collective. Chimpo, Jonny Dub, Black Josh, Chunky, Fox, Skittles, Sparkz and T-Man: this is Manchester music in 2015. 
– TODDLA T
Listen back to LEVELZ in session on Toddla T's 1Xtra show this week. Toddla's a perennial supporter of the Manchester sound and has been vital in bringing it to a national audience.
LVL7.0 reworked, finishing the show off at 2h49m, is a sexy beast of beauty.
The whole show is great though, highlighting Jamaican-UK connections.
DRS is in session next week!