Preview: Funk Soul and Afro Rarities – An Introduction to ATA Records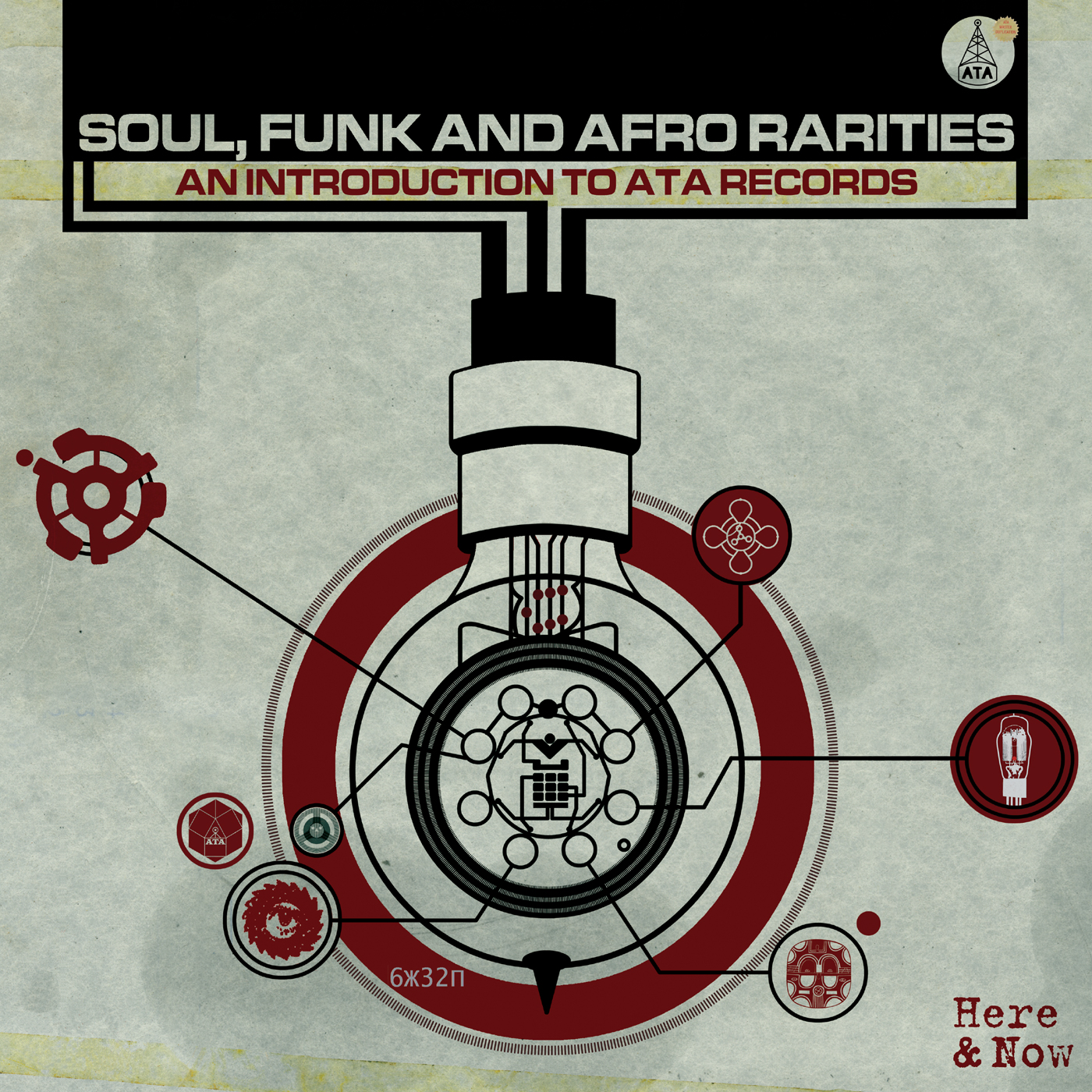 Release: 10th November 2014
Order on vinyl, CD and digital on Bandcamp.
A stunning new compilation from Here & Now Recordings. From the press release:
"There's a certain deep, rich, warm sound which can only be achieved from the equipment and instruments of the 1960's and 1970's."
A cornerstone philosophy and belief written as the postscript on a final letter of permission from the estate of the co-owner of ATA Records.
The story of this label is set in the heart of the North of England, in the Yorkshire city of Leeds, where ATA's boutique analog studio spent years developing its sound to create a vast, rich catalogue of soulful music which utilised the handsome wealth of local musical talent and boasted a recording output to rival that of its New York & Detroit contemporaries.
The 12 recordings on this compilation encapsulate the high quality playing, performing and production which sealed the burgeoning reputation that ATA was gaining within Leeds and whets the appetite as to what the label could have achieved in the greater musical landscape of that period, both domestically and internationally.
Here & Now Recordings are overwhelmingly humbled to be able to share such a rich slice of UK funk and soul history with you where a commitment to carefully restore the material with similar 1960s and 1970s analog instruments and equipment was both a logical duty and personal pleasure.
Here & Now Recordings would also like to thank the gracious and generous estates of the owners, performers and producers of this music who helped make this compilation possible and to Neil Innes and Pete Williams for their tireless work and love in reviving and restoring the sounds and name of the ATA Recordings imprint by keeping all things analog."